Our mission is to make world-class training accessible to healthcare professionals everywhere.
The Strategic Centre for Obesity Professional Education (SCOPE) empowers you with the knowledge and skills you need to provide the best possible support to patients with obesity. We strive to reduce the global burden of this disease, combat the stigma associated with obesity and build understanding of obesity as a multifactorial disease.

Ready to get started?
Register for SCOPE E-Learning to discover dozens of free modules and resources.
One quick form, no commitment required. Available in Portuguese, Spanish and French.
SCOPE E-Learning
Best practices
for obesity treatment
A comprehensive online platform with topical modules written and narrated by our international faculty of experts. Modules are available in English, French, Spanish and Portuguese - with voiceovers from native speakers - and most are completely free of charge.
40+ bespoke 30 minute modules.
DISCOVER SCOPE E-LEARNING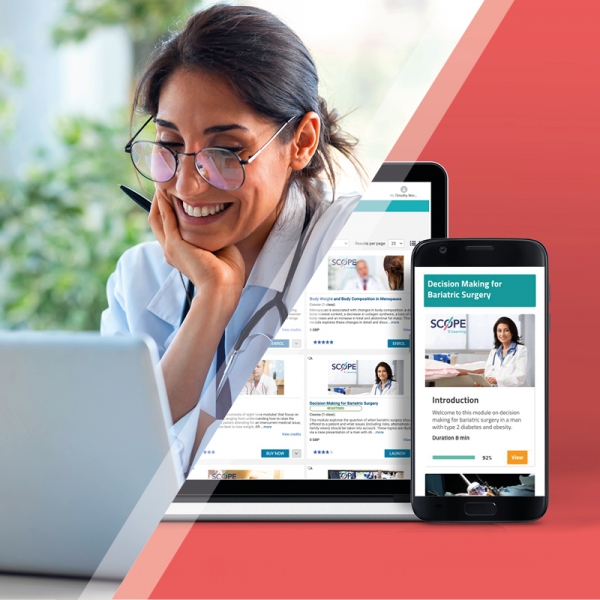 As a global non-profit organisation, with the generous support of funders, we are able to reinvest our income into offering world-class training and resources. That is how we offer over 30 modules free of charge.
"SCOPE is crucial for the education of health professionals that work with patients with obesity".
Dr Ada Cuevas, Chile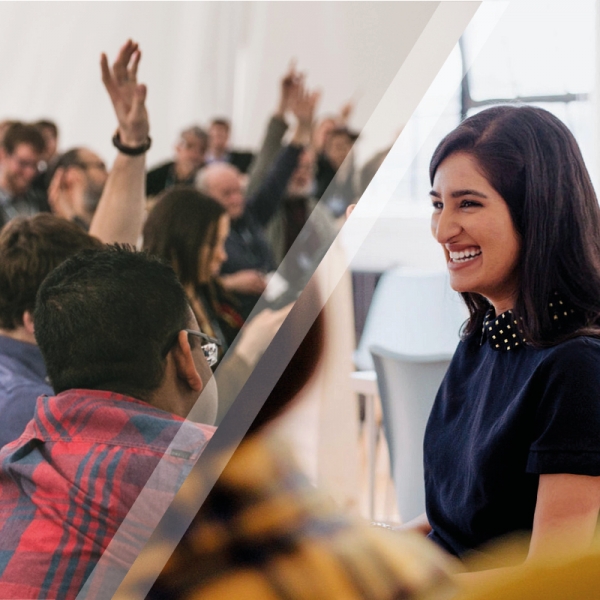 SCOPE Schools
Intensive training
opportunities
One-day live training courses with regionally tailored content, providing a unique opportunity for professionals to engage with experts and understand the new challenges in obesity management. SCOPE Schools take place numerous times a year in different locations and formats, covering all aspects of obesity management.
In response to the COVID-19 pandemic, SCOPE Schools are currently taking place online, so you can attend from anywhere around the world.
FIND OUT MORE ABOUT SCOPE SCHOOLS

Gain confidence and skills to treat, manage
and support patients with obesity.
Join a growing global community of experts: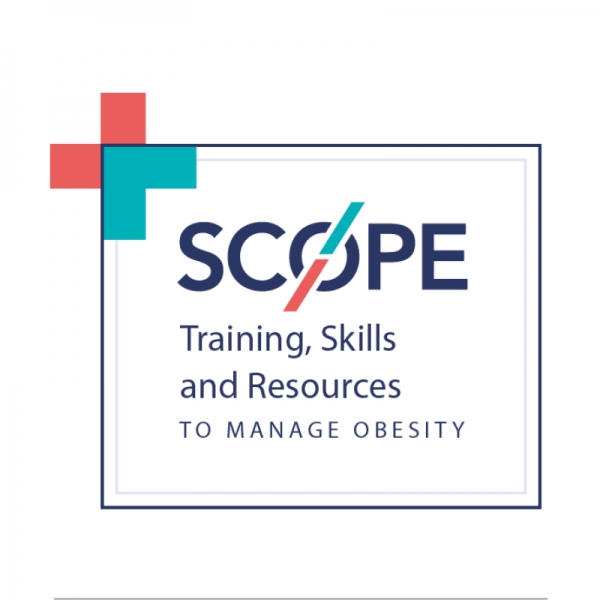 SCOPE Training
Skills and resources
to manage obesity
We equip the full spectrum of health professionals - from physicians to fitness professionals - with the skills and knowledge they need to effectively treat, manage and support patients with obesity.
COURSE MODULES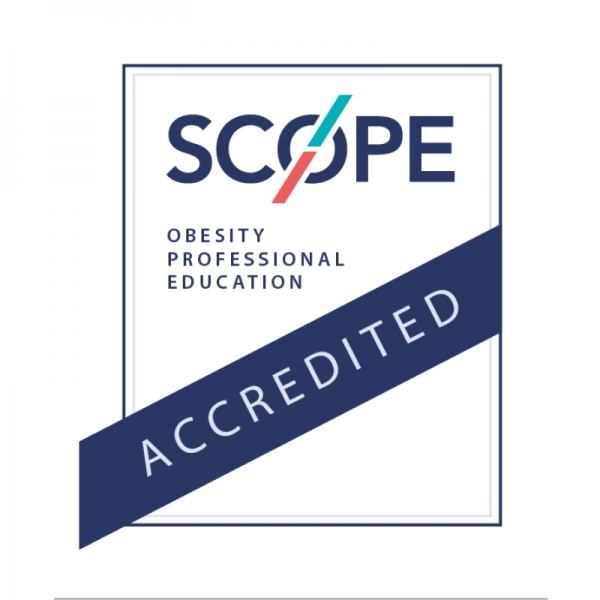 SCOPE Accreditation
Endorsing high
standards in learning
Recognising and accrediting CME courses on obesity that offer exceptional educational value and complement SCOPE training.
FIND OUT MORE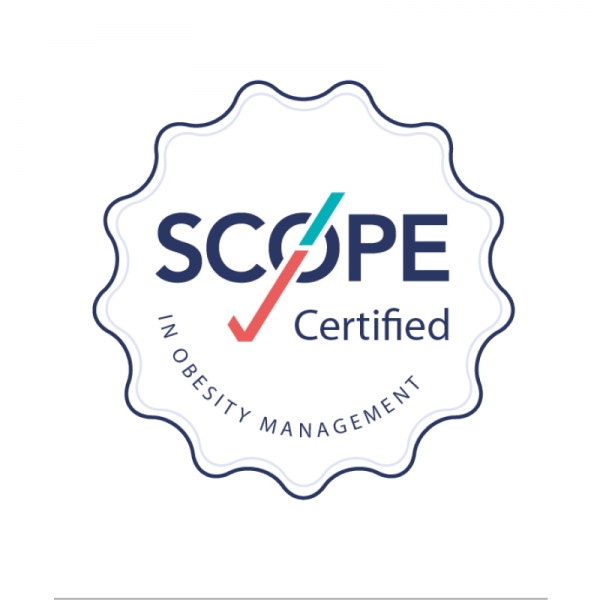 SCOPE Certification
Our international
community of experts
As the only internationally-recognised obesity management qualification, SCOPE Certification is the 'international gold standard' for HCPs treating obesity.
FIND OUT MORE
Select courses are accredited by the European Accreditation Council for Continuing Medical Education (EACCME®) and the CPD Certification Service.
Our programme has been endorsed by NHS England and more than 50 national associations globally.

---

Don't just take our word for it...
"SCOPE has been formative and enriching, challenging my preconceptions and stigma around obesity."
– Physician and Paediatrician, Mexico
"SCOPE E-Learning is beautifully organised - I enjoyed every bit of it. I learned a lot of useful information that I can use in my practice. Highly recommended"
– SCOPE Alumnus
"I have been treating people with obesity for 18 months; this course has increased my confidence in obesity management in my clinical practice, giving me indispensable knowledge"
– SCOPE Alumnus