World Obesity Live
Joining the dots – a reflection on COVID-19 & Obesity
In response to the current pandemic, the World Obesity Federation and colleagues launched a series of webinars on COVID-19 and Obesity. Since April, over 10 hours of discussion, we have heard from experts, patients, and young people.
It has become clear that people with higher body mass index (BMI) are at increased risk of severe illness due to the virus. Moreover, that there are emerging challenges for healthcare professionals, and patients as they navigate new ways of delivering and receiving care. COVID-19 is disrupting health and food systems, and threatening progress on global obesity targets.
This last webinar of the series will serve as an opportunity to reflect and explore priority actions (including policies) to move forward as we bring the webinar series to a close.
REGISTER HERE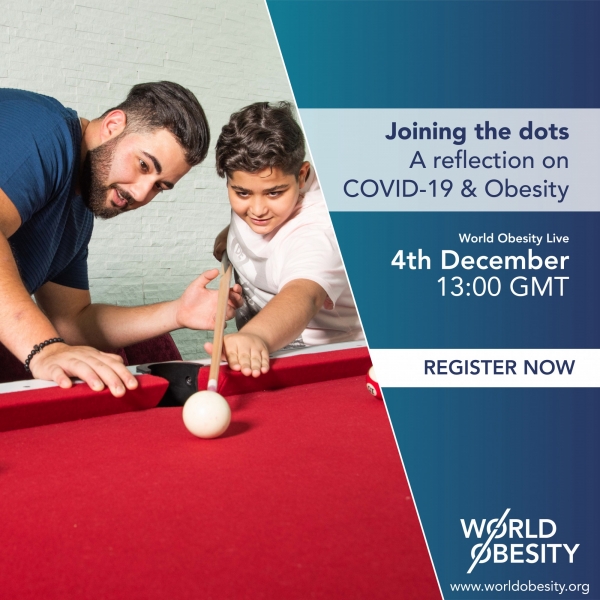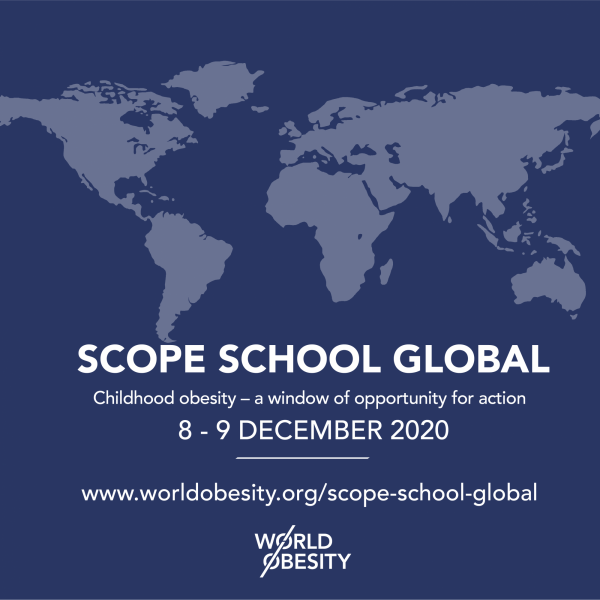 SCOPE School Global
Childhood obesity – a window of opportunity for action
SCOPE School – the live component of World Obesity's Strategic Centre for Obesity Professional Education (SCOPE) programme – is going virtual for the third time.
Further to the success of the re-branded SCOPE Schools, the acclaimed course on obesity management will be delivered online to a global audience of health professionals, with the intention of resuming live-events based on emerging guidance published during the COVID-19 pandemic. The safety of our attendees, their patients and our faculty are of utmost priority.
We look forward to welcoming you to our third SCOPE School Global this 8th-9th December addressing childhood obesity, one of the most serious public health challenges of the 21st century.
FIND OUT MORE