Confronting Obesity: Co-creating policy with youth
Oct
12
, 2023
Greetings and welcome to the CO-CREATE Final Conference page!
We are thrilled to bring together all of our project partners and stakeholders to celebrate the achievements and impact of our joint action.
In the 2-day CO-CREATE Final Conference you'll learn about the journey, tools and outputs, and future perspectives of co-creating policies with youth in health and beyond.
Together, with CO-CREATE research and advocacy partners, you'll have the chance to discuss systems thinking and innovative tools with youth advocates and civil society, national and local government, and WHO representatives for Europe.
---
This event is invitation only. If you would like to express your interest to attend please email events@worldobesity.org.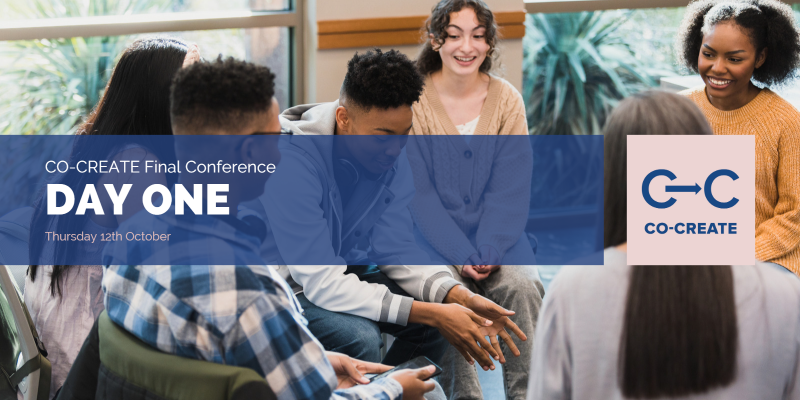 10:00 – 10:20 Welcome and opening
10:20 – 11:15 Systems thinking and youth engagement in policy development - pillars of the CO-CREATE project

Tackling a complex problem: a systems approach to involving youth in research and policy development to address obesity - lessons from CO-CREATE
Youth involvement in policy processes - Participatory research with youth – the CO-CREATE experience

11:15 – 11:45 Coffee / stretch break
11:45 – 12:30 Youth-generated output and experiences in the CO-CREATE project

Idea generation on future policy – systems mapping and youth alliances: insights from Poland and Portugal
Mental health as a youth concern and the role of social media - an emerging issue in CO-CREATE

12:30 – 13:00 Launch of CO-CREATE Youth Declaration 2.0
13:00 – 14:00 Lunch
14:00 – 15:00 CO-CREATE's innovative policy tools - Evidence-based Advocacy – PART I

Policy monitoring and benchmarking: The NOURISHING and MOVING policy indexes

15:00 – 15:10 Stretch break
15:10 – 16:15 CO-CREATE's innovative policy tools - Evidence-based Advocacy – PART II

The CO-CREATE system dynamics modelling tool – a 'how to use' interactive session

16:15 – 16:30 Stretch break
16:30 – 17:20 Reflections and future perspectives – learnings from CO-CREATE for research and policy

Lessons learned from working with policy in the Youth Task Force
Panel Discussion: A future look at CO-CREATE Tools for policy and advocacy, with WHO, researchers and civil society

17:20 – 17:30 Closing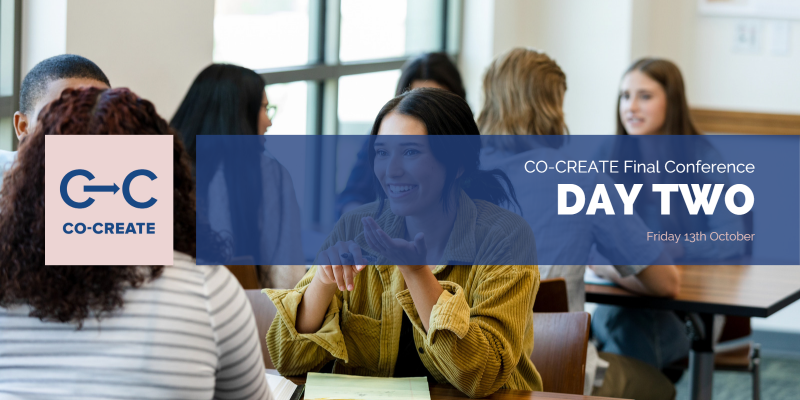 09:00 – 10:20 Welcome and introduction/Youth engagement in public health

How can WHO European Office for Prevention and Control of NCDs support the work of youth health initiatives?
Cross-disciplinary panel on youth advocacy and youth engagement: experiences from a research, policy and civil society perspectives

10:20 – 10:35 Stretch break
10:35 – 12:00 Young people and digital marketing of unhealthy products

Impact and concerns on youth health from digital marketing
Digital marketing of unhealthy products
Digital marketing and youth involvement
Panel discussion on counteracting digital marketing of unhealthy foods – representatives from country offices, national advocacy and youth organisations

12:00 – 13:30 Lunch & Networking
13:30 – 14:45 CO-CREATE: Bridging the dialogue divide between policy and youth

Advocacy Toolkit – promoting youth involvement in policy development
CO-CREATE Dialogue Forum Tool – facilitating multi-actor and intergenerational dialogue

14:45 – 15:30 CO-CREATE in Review: Final remarks CO-CREATE & WHO Euro closing
Download Final Conference documents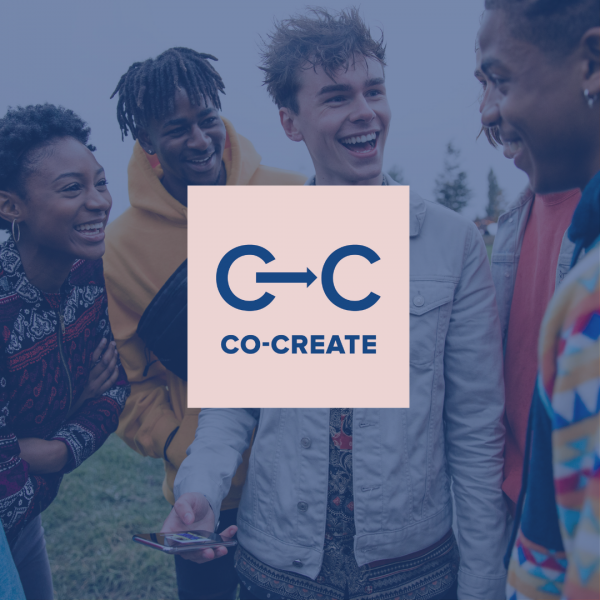 EU Projects
The CO-CREATE Project
Bringing together 14 international research and advocacy organisations to work with adolescents to create, inform and disseminate obesity-preventive evidence-based policies the CO-CREATE project aims to to help reduce childhood obesity and associated co-morbidities in Europe and the rest of the world.
Find out more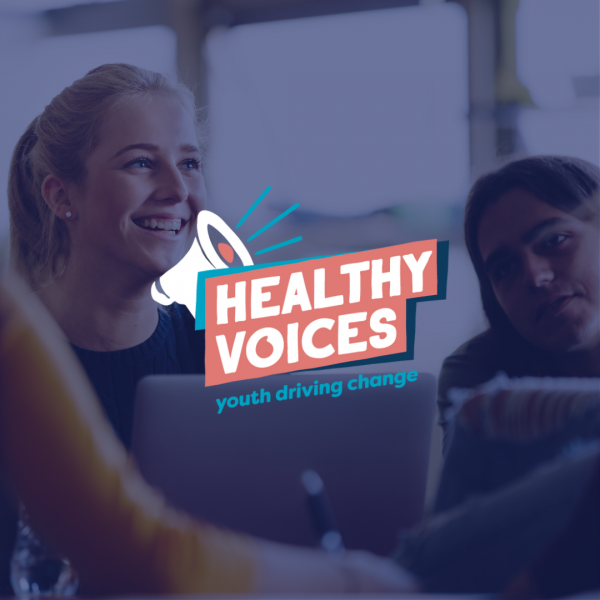 EU Projects
Healthy Voices website
Healthy Voices provides tools and expertise about how to become an agent for change in the youth health agenda. Academics, policy makers, and industry need your initiative and leadership to create positive change. Healthy Voices has collated information from the STOP and CO-CREATE projects.
Find out more
Register today
Click the link below to sign up for this two day event, the CO-CREATE Final conference, occuring on the 12th and 13th October 2023.
For more details please email events@worldobesity.org.
Your registration may be subject to approval - we will be in touch if we require additional information.
Register here