World Obesity Day 2023 – changing perspectives around the world
On 4 March 2023, obesity was put squarely on the global agenda as people and communities around the world marked World Obesity Day.
The theme for this year's campaign was 'Changing Perspectives: Let's Talk About Obesity', and its goal was to use constructive conversations to correct misconceptions, end stigmas, and move towards a shared vision for a better future.

We are delighted to report another successful campaign engaging millions of people around the world – proof that when we talk, debate and share, we can shift norms and transform health outcomes.
---
Sharing experiences around the world – the global obesity community
World Obesity Day is a truly global event that relies on the contributions of hundreds of supporters and organisations worldwide. We were delighted at how many came forward to share their stories and activities: this year saw nearly 150 notices of stories, events, and actions added to the World Obesity Day website. Here are just a few examples, from local community actions to hard-hitting conversations.
WOD 2023
In Mexico, the country's leading national professional organisations signed up to an alliance and major monuments were illuminated in blue in Mexico City, Guadalajara and Monterrey to mark the World Obesity Day campaign.
Obesity Canada held the 'Connected 2023 Virtual Conference' helping individuals living with obesity to engage with leading experts in the field of obesity management. Meanwhile, Obesity Matters held the hybrid 'Your Health Matters Summit' in Brampton, Canada, bringing together community members, healthcare professionals, educators and social influencers to engage in conversation.
The Obesity Society of Nigeria (TOSN) carried out a number of significant media appearances, with contributions from its professionals on the need to #ChangePerspectives on obesity and tackling increasing childhood obesity incidence rates.
More on the TOSN event here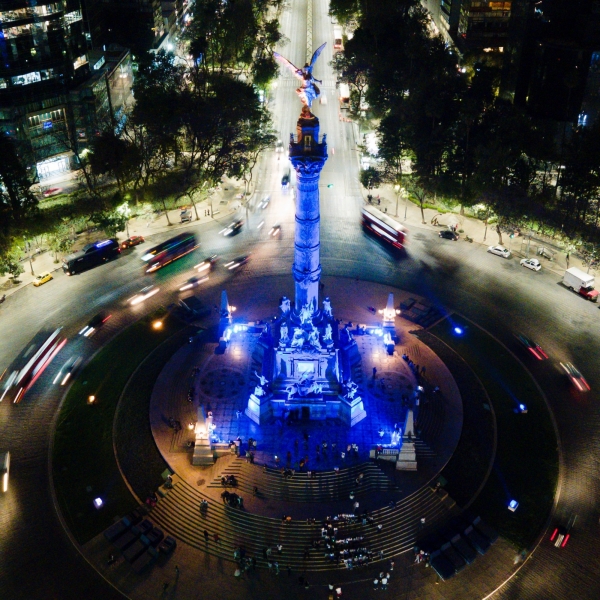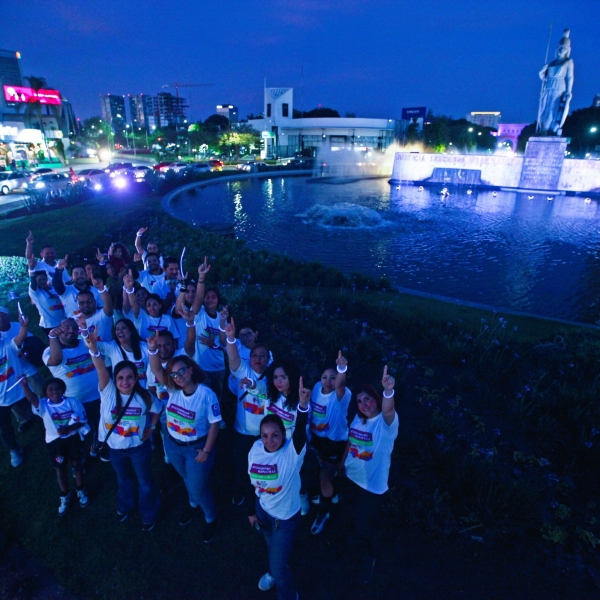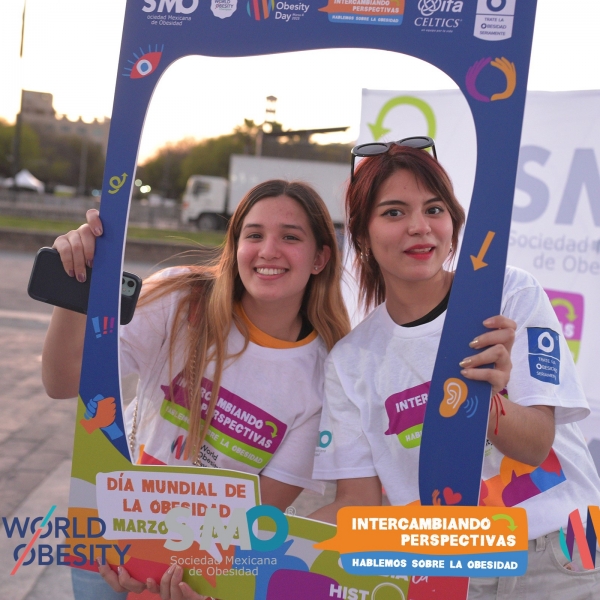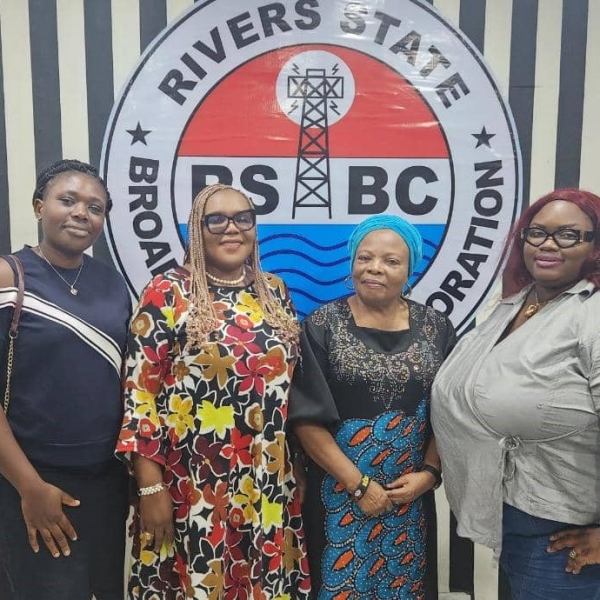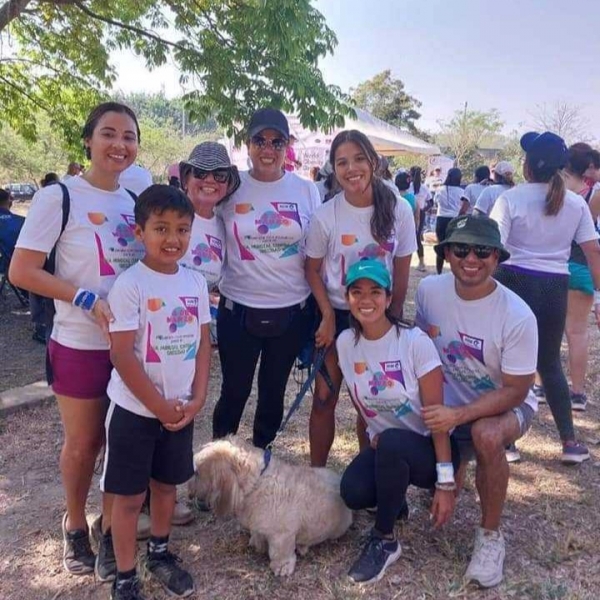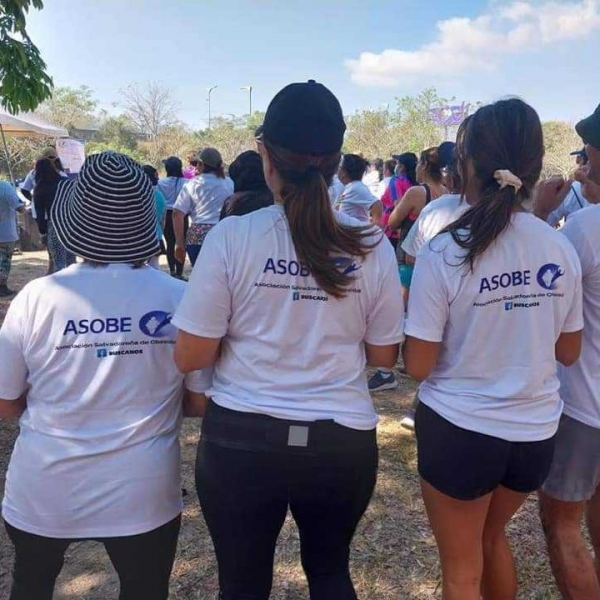 WOD 2023
Brazil welcomed the first in-person Obesidade em Pauta event after two years of online activities, offering classes for both healthcare professionals and people living with obesity. In addition, the Brazilian Panel on Obesity and Instituto Cordial held a World Obesity Day Webinar featuring national and international representatives and the perspectives of people with lived experience of obesity.
MORE ON THE INSTITUTO CORDIAL EVENT HERE
Obesity UK launched a podcast to mark World Obesity Day, focusing on peer support for patients and researchers.
In El Salvador, the Asociación Salvadoreña de Obesidad (ASOBE) marked a hugely successful World Obesity Day campaign with a walkathon and community dance-along.
More on the ASOBE event here

WOD 2023
In China, the Obesity Prevention and Control Society of Chinese Nutrition Society's (OPCS-CNS) online summit was attended by around 20,000 delegates. The event marked the launch of 'The 20 Weight-Loss Recommendations on Healthy Weight Management for Chinese Residents' report. In addition, various events were held in schools and education centres.
Australia's Weight Issues Network held an online event creating a safe, inclusive and empowering space for people with lived experience of weight issues.
Singapore Medical Association published a special edition of the Singapore Medical Journal focused on obesity, strengthening the case for obesity as a national health priority.
More on the CNS-OPCS Events Here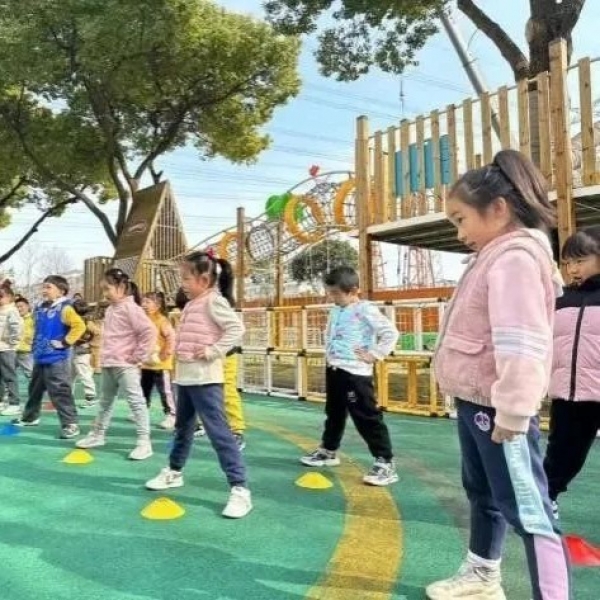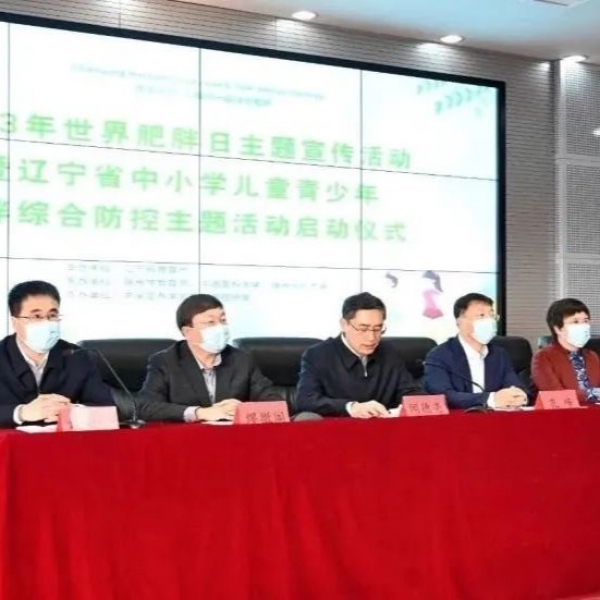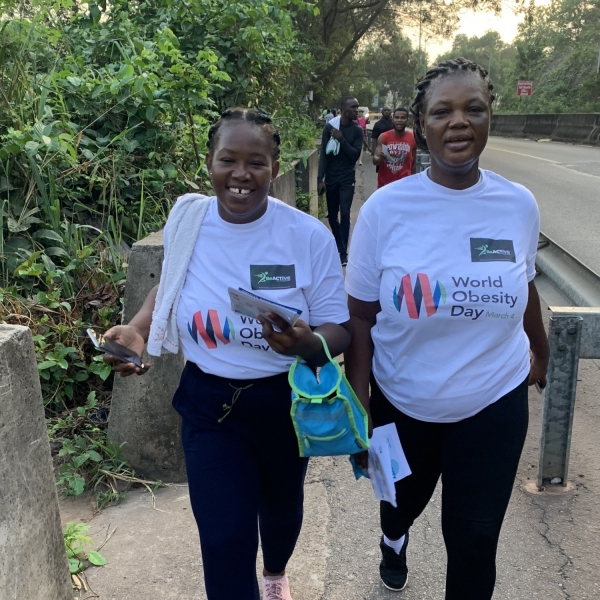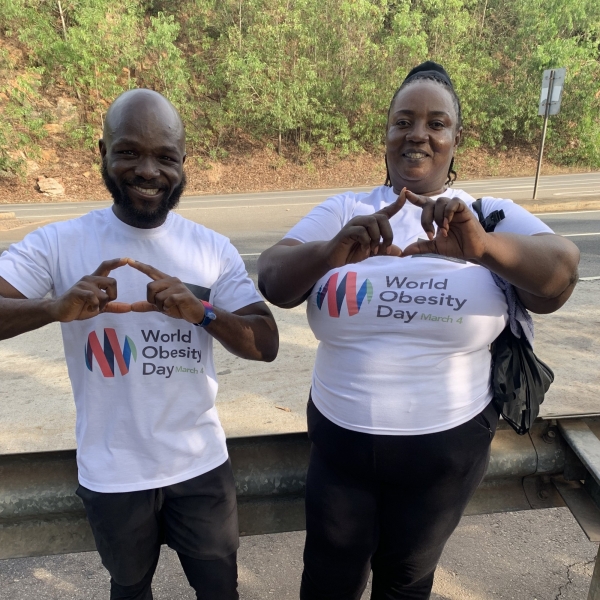 WOD 2023
The BeActive Foundation Ghana organised a 10km health walk in Aburi, Ghana, during which members of the Foundation distributed fliers on the root causes of obesity and basic facts on obesity to the general public.
In Europe, WONCA and EASO held a joint educational webinar for medical professionals with over 500 attendees. In addition, the European Coalition for People living with Obesity (ECPO) reported that 19 countries organised 42 national events, and 36 countries shared WOD Europe related content on social media. A hugely successful international event was held with expert speakers, and many media opportunities created around the campaign.
Kenya's Stowelink Foundation held a townhall style conversation with 10 community youth groups as well as a vibrant social media campaign.
More on the BeActive event here

WOD 2023
Musgrove Park Hospital, UK, held an event to encourage collegues, patients and visitors to talk to their healthcare professionals about obesity using the conversation cards.
In the Caribbean, the Rotary District 7030 held a virtual lunch with the District Governor, focusing on children's health in the region.
The Gasol Foundation, Spain, encouraged a range of fun activities and conversations to support children's health, both in local groups and online.
In the USA, Obesity Action Coalition (OAC) hosted it's annual Obesity Care Week to coincide with World Obesity Day.
More on the OAC event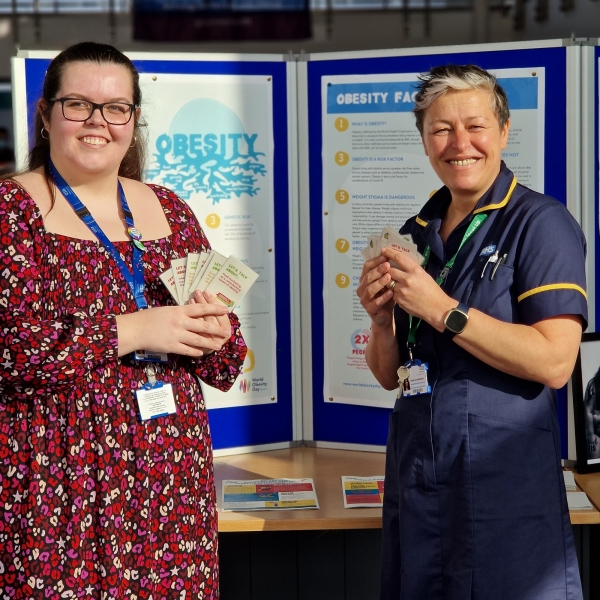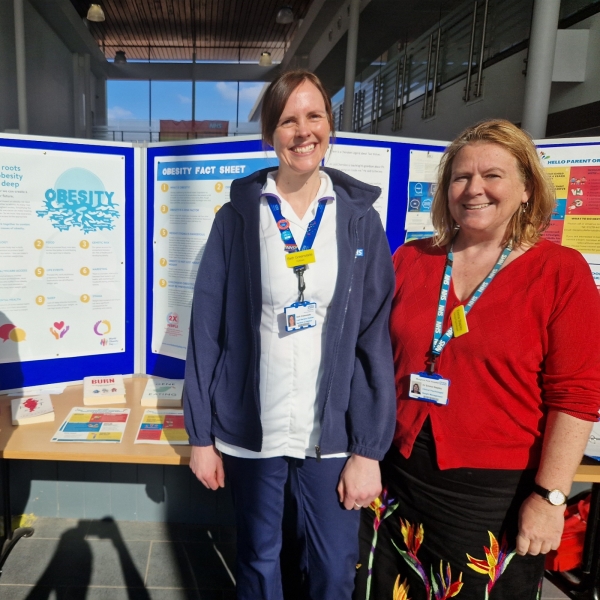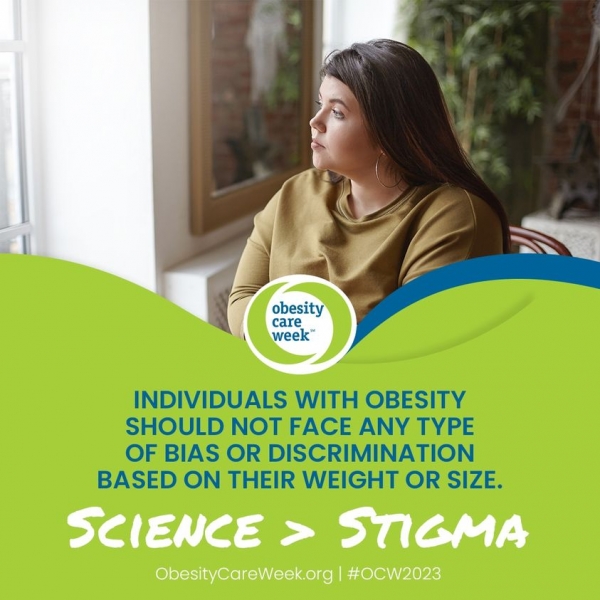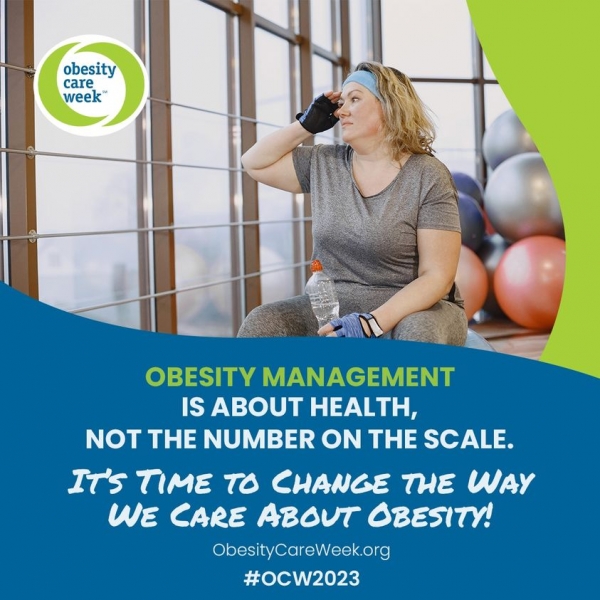 Kick-starting the global conversation – a record year for reach
World Obesity Day is a unique opportunity for the global obesity community to amplify calls for better prevention, treatment and understanding of obesity. This year, we were able to reach record numbers of people on Twitter, with 473 million impressions for the World Obesity Day hashtags – a huge increase on previous years.
World Obesity Day also saw the launch of our latest World Obesity Atlas report. This year's report predicted that the economic impact of overweight and obesity could surpass $4 trillion annually by 2035 and warned that – without better prevention, treatment, and support – over half the world's population could be living with these conditions by that date.
The report, alongside World Obesity Day activities, generated extraordinary press reach of around 15 billion – more than twice our previous record. This level of media attention is essential to position obesity as a major global health priority and encourage public conversations about how best to address the disease, its causes, and the stigma surrounding it. We hope that these numbers will help to put pressure on governments, policymakers and other global leaders to act.
---
Advancing global action
We hosted two webinars around World Obesity Day, and co-hosted one in partnership with the WHO and UNICEF.
Our SCOPE team hosted a webinar on child obesity themed '#ChangingPerspectives on child obesity through medical education'. The webinar featured a presentation by Dr Marie-Laure Frelut, a leading international expert in paediatric obesity.
Our high-level policy event, 'Changing perspectives and advancing national action', was attended by the Director-General of the World Health Organization along with the ministers of health for Egypt and Barbados and other global health leaders.
Leading medical journal The Lancet held a two-day summit in partnership with the World Health Organization, UNICEF and the World Obesity Federation exploring the theme of 'Childhood obesity: consequences across the life course'.
---
Maintaining the dialogue – how you can help
World Obesity Day is just one day, but for change to happen the conversation needs to keep going all year round. There are several ways to keep up momentum over the coming months.
IT'S ON THE CARDS CONVERSATION STARTERS
This year we created a set of conversation cards to make talking about obesity easy for everyone.
Each card focuses on a different talking point: simply pick the topic that interests you, flip it over to reveal related information and questions, and get talking!
The cards are available on the World Obesity Day website, as a PowerPoint presentation, or can be printed at home.
Build new networks
Another way to keep the conversation going is to build networks. Reach out to other obesity organisations or groups who deal with cross-cutting issues within your region or in neighbouring countries.
By engaging and collaborating with other organisations, we can learn about useful regional approaches, share experiences and learnings around advocacy, funding, prevention, care, and more, and help create effective national strategies.
Thank you to the obesity community
World Obesity Day would not exist without the support and engagement of our networks around the globe. Thank you to everyone who has helped make this year's campaign another great success. By working together, we have the power to change the narrative on obesity, and to change lives!
Go to our dedicated website to see the different ways you can keep the conversation going.
World Obesity Day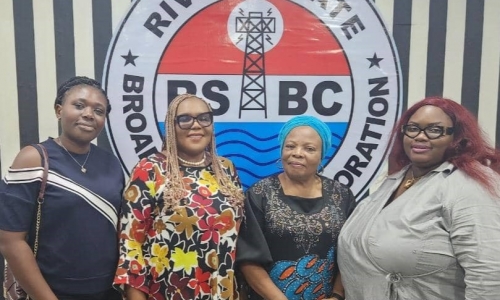 News World Obesity Day Mar 30, 23
The Obesity Society of Nigeria (TOSN) in the media on World Obesity Day
TOSN carried out a number of significant media appearances as part of its World Obesity Day 2023 campaign.
Read Post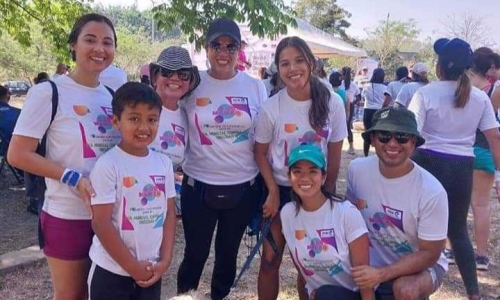 News World Obesity Day Mar 30, 23
World Obesity Day 2023: ASOBE Activities
Asociación Salvadoreña de Obesidad (ASOBE), marked a hugely successful World Obesity Day campaign.
Read Post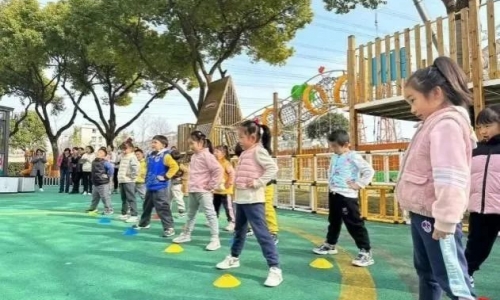 News World Obesity Day Mar 30, 23
World Obesity Day 2023 in China: Summit and local activities
A landmark virtual summit with some 20,000 participants was held this World Obesity Day by OPCS-CNS.
Read Post