Update on our 2020 SCOPE Leadership Programme Cohorts!
In 2019, World Obesity announced the launch of the SCOPE Leadership Programme, creating a unique opportunity for health professionals to learn from leading obesity medicine experts in their daily practice.
The programme focusses on the clinical care of patients with obesity, allowing participants to further enhance their skills and provide them with the tools to establish specialised practices in this area. Participants will gain expert knowledge on obesity and related comorbidities and how to address their patients' nutritional, behavioural, and/or surgical needs within a multidisciplinary clinic or in their own clinical environment.
Training is delivered through various activities and events, including a five-day obesity medicine preceptorship at the prestigious Cleveland Clinic in Cleveland, Ohio USA.
SCOPE Leadership Programme
Six outstanding health professionals from around the world were selected to partake in the Leadership Programme to become global leaders in obesity management and treatment.
Dr Maya Barake – Endocrinologist (Lebanon)
Dr Sue Kenneally - GP and Bariatric Physician (Wales, UK)
Dr Chinedu Anthony Iwu - Public Health Physician and Health Care Management Consultant (Nigeria)
Dr Luiz Fellipe Carvalho Viola - Endocrinologist and Diabetologist (Brazil)
Dr Steven Soo Huat Teoh- Family Physician and Medical Lecturer (Malaysia)
Dr Michael Crotty - General Practitioner specialising in Bariatric Medicine (Ireland/Canada)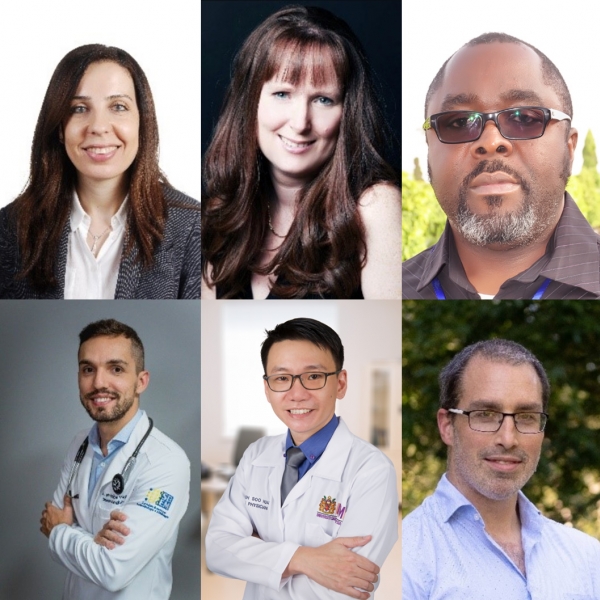 In 2022, we are seeing the culmination of this first round of training with our 2020 cohorts nearing graduation! In July 2022, we were so pleased to congratulate Dr Steven Soo Huat Teoh as he became the first of our participants to complete the preceptorship at the Cleveland Clinic.
Read Steven's blog about his experience:
Two more participants of our 2020 cohort completed their preceptorships in August 2022 – Dr Viola and Dr Kenneally. We look forward to sharing their feedback about the experience and plans for the future over the next few weeks.