Leading the way in Obesity Medicine: a blog by Dr Steven Soo Huat Teoh
I am a SCOPE certified family physician from Malaysia, with a keen interest in obesity medicine. I help people living with obesity to manage their weight by providing comprehensive and patient-centered treatment.
One of my key aims has been to develop a locally tailored medical education module to facilitate primary care doctors in treating obesity as a disease, using evidence-based treatments.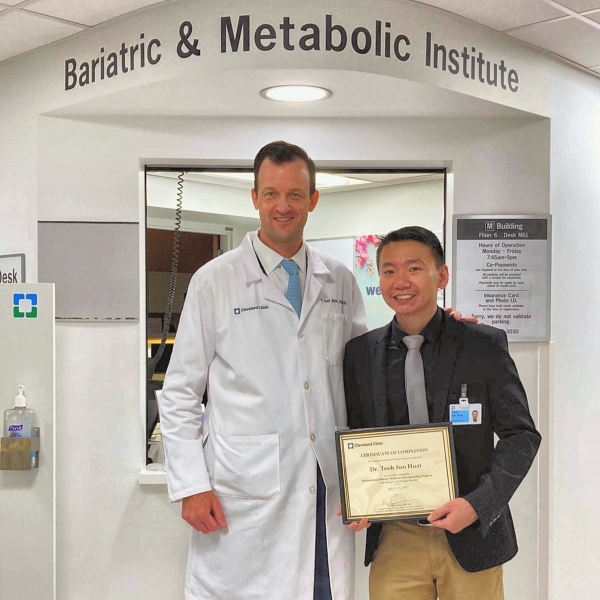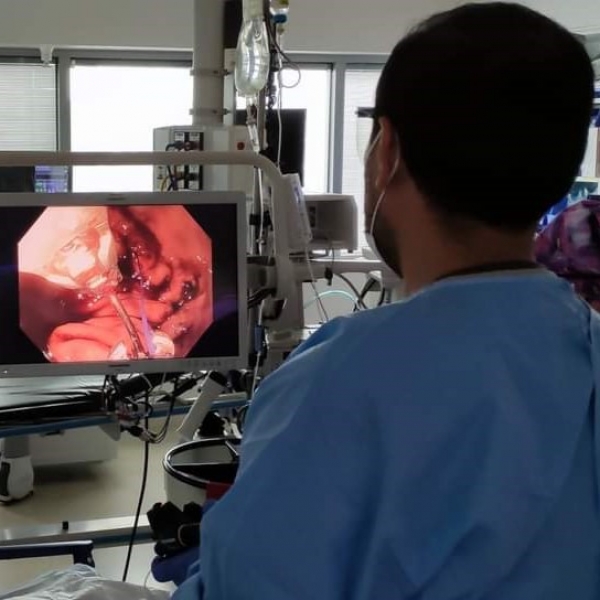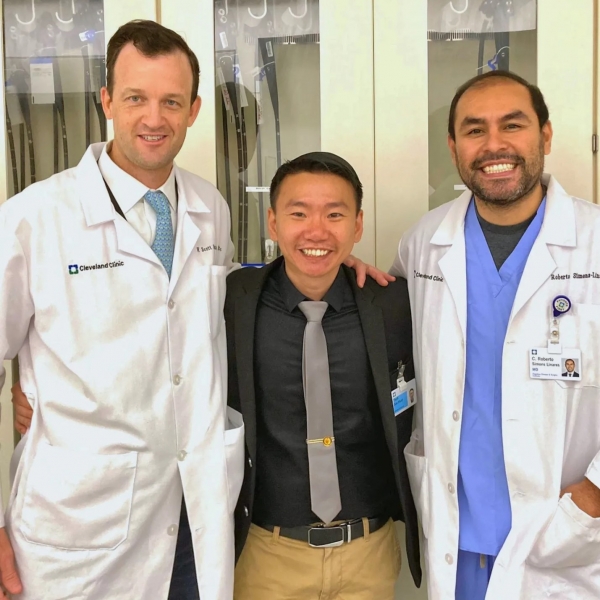 SCOPE Leadership Programme
I was therefore very excited to be selected as one of the six health professionals for sponsorship by the World Obesity Federation in the SCOPE leadership programme. This comprehensive and specialised programme included various activities and events, including a five-day obesity medicine preceptorship at the prestigious Cleveland Clinic, Ohio, USA. I am honoured to be the first participant to have completed the preceptorship in July 2022.
My preceptor was the brilliant Dr W Scott Butsch – the first fellowship trained Obesity Medicine Physician in the USA, and it was an honour for me to learn from international obesity experts like him and Roberto Simons-Linares, a bariatric endoscopist.

There are many wonderful things that can be said of the programme, but I'll include just a few of my highlights:
What the SCOPE leadership programme means to me and why I decided to apply
As mentioned, I am a practicing family physician with a special interest in obesity management in a public university setting. I've often had to learn as I go without much guidance, and I wondered how a multi-disciplinary obesity management centre would work, in particular one with a clear structure, that provided holistic treatment of patients, clinical work flow, a referral system and educational/training programmes integrated into day-to-day clinical practice. I therefore decided to apply for the SCOPE Leadership Programme because I needed the exposure to a range of experts who are providing obesity treatment daily with a high volume of patients, to help me realise my ambition.
Highlights of my preceptorship in Cleveland
My top highlight is most definitely learning from Scott! Then I would also say observing endoscopic sleeve gastrectomy was very interesting. Bariatric endoscopy is a rapidly advancing field and seeing Roberto in action was spectacular! Also, I had the opportunity to observe the role of each healthcare professional (HCP) i.e. dietitian, surgeon, obesity medicine physician and nurse, and examine their workflow, which was very valuable.
Some of the most useful things that I have learned that can be applied in my country
Learning about the latest medications available in the USA (semaglutide 2.4mg and tirzepatide). These will be available in Malaysia in the future, so I can then confidently prescribe and counsel patients in their use.
How to successfully manage and coordinate a multi-disciplinary team in obesity care.
How to design and implement effective educational/training opportunities in a busy clinical practice.
How I plan to use the new knowledge I gained
I am very excited to begin the process of setting up a specialised obesity medicine clinic in Malaysia and to guide other HCPs in the management of obesity in their daily clinical practice, including helping HCPs who want to specialise. I also hope to offer an obesity medicine fellowship programme to train more obesity medical physicians, short attachments, preceptorships, observerships, nursing attachments, etc.. I have many great plans that I am eager to implement!
---
Thank you so much to the World Obesity Federation for selecting me for this brilliant opportunity. I highly recommend it to all healthcare professionals who are considering applying for future placements on this programme.
(Written by Dr Steven Soo Huat Teoh)