Pivotal moment to addressing obesity: Seventy-fifth World Health Assembly
The Seventy-Fifth World Health Assembly (WHA) took place in Geneva from May 22nd-May 28th. In our capacity as an organisation in official relations with the World Health Organization (WHO), World Obesity played an active role in the recent meeting.
This year, non-communicable diseases (NCDs) were front-and-centre at WHA, with several agenda items discussed throughout the week to help address one of the most pressing global health challenges of the 21st century. Member States endorsed an implementation road map (2023-2030) to support the NCD Global Action Plan (2013-2030) and accelerate action to address NCDs globally.
As seen through the COVID-19 pandemic and the ongoing humanitarian conflict in Ukraine, people living with NCDs (PLWNCDs) are particularly vulnerable. We therefore welcome the approval of new recommendations to support PLWNCDs in humanitarian emergencies. Landmark roadmaps, strategies and targets were also adopted on a range of NCDs including diabetes, oral health, alcohol, and obesity. We applaud the commitment of WHO and Member States to address NCDs holistically, highlighting the recognition that bold, urgent action is needed if we are to achieve the Sustainable Development Goals and Triple Billion targets and to shift the global narrative from one of silos and stigma to one that brings prioritization and solutions and a new shared narrative.
"In the next five years, WHO is committed to supporting all Member States to focus attention to improve diet, nutrition and food safety; and in particular to stop the rise in obesity in 24 high-burden countries by 2025." Dr Tedros Adhanom Ghebreyesus Director-General of WHO
WHA75
WHO Recommendations on obesity and WHO Acceleration Plan
Over the last decade, our collective understanding of the science of obesity, as well as of successful implementation of policies and services, has dramatically increased. There is widespread recognition of the need to act on obesity and growing momentum amongst countries and across the WHO to address this.
After months of effort from World Obesity and its members, the 75th World Health Assembly adopted a new set of Recommendations for the prevention and management of obesity throughout the life course, and an accompanying Acceleration Plan to support implementation in selected frontrunner countries. This is an important milestone in global obesity policy and is testament to the hard work of the obesity community over recent months and years.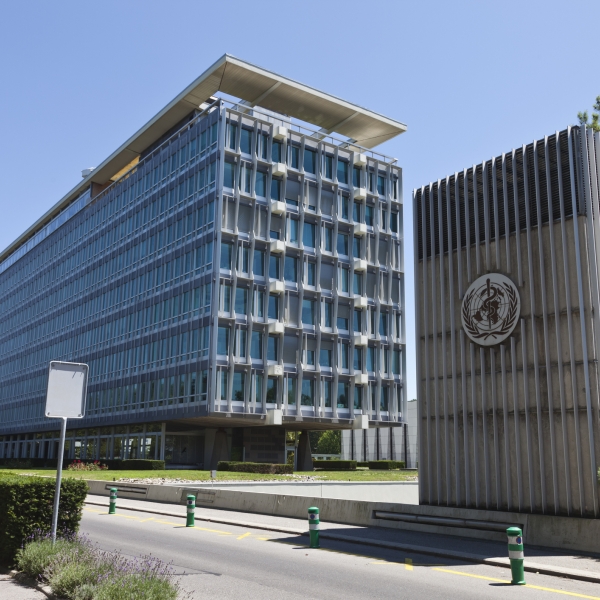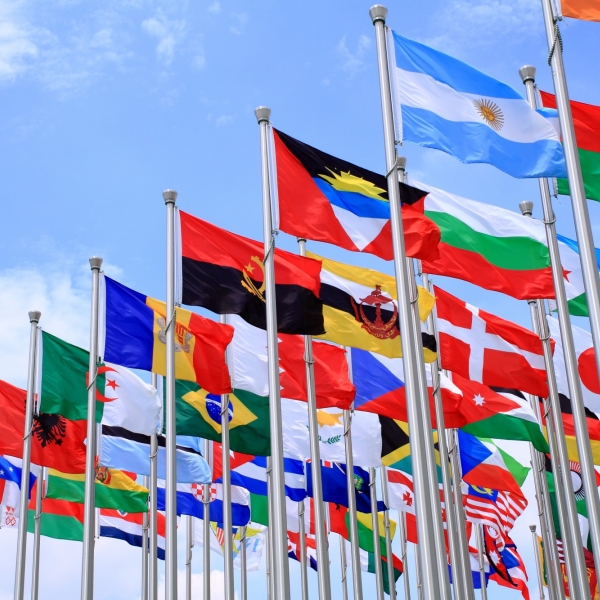 We applaud Member States that have reaffirmed their commitment to addressing obesity, described as a complex multifactorial disease and driver of other diseases, as an urgent priority, particularly the Member States that recognised obesity as an urgent, national priority in their statements, including Norway, Austria, Jordan (on behalf of EMRO region), Canada, France (on behalf of EU region), Senegal, Thailand, South Africa, Uruguay, Jamaica, Israel, Brazil, Australia, Japan, Peru, the Russian Federation, Ghana, the USA, the Bahamas, and Mexico, as well as the 24 countries who have put themselves forward as frontrunner countries for the Acceleration Plan (list to be announced soon).
As we turn our attention to supporting the implementation of the recommendations in all countries, we will be working with WHO to support all countries with the implementation, as well as ensuring all countries stand by their commitments on obesity to ensure no one is left behind. We will continue to highlight the need for strong accountability and an overarching framework such as a Global Action Plan, as the next necessary step to help to commitments into action including national plans and integration into wider NCD plans.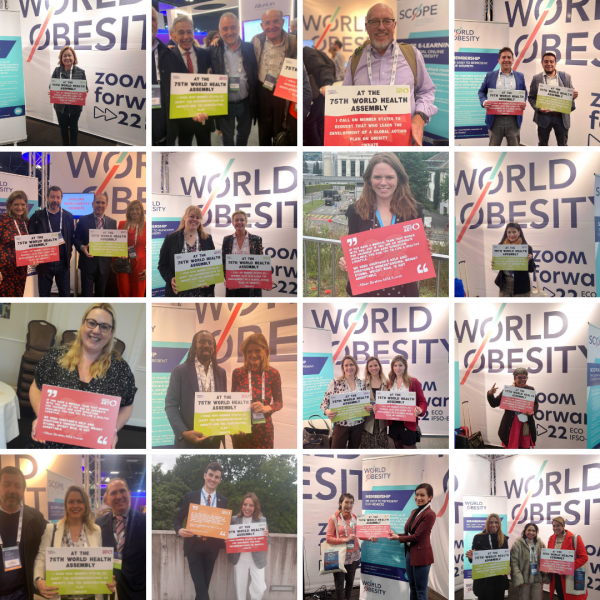 WHA75
World Obesity statements
Throughout the week there were a number of important agenda items relevant to obesity, including next steps on the NCD roadmap, obesity recommendations, nutrition, Triple Billion targets and nutrition.
In our role as a non-state actor in official relations with the WHO, World Obesity delivered formal statements on key agenda items including on agenda item 14.1(i) (Draft recommendations for the prevention and management of obesity over the life course, including potential targets) and 18.1 (maternal, infant and young child nutrition), and support a statement by World Heart Federation on pandemic preparedness.
Read our statements

WHA75
Walk the talk
World Obesity kicked off WHA by attending the 3rd edition in Geneva of the 'Walk the Talk: Health for All Challenge'.
Aiming to raise awareness and elevate the voices of all people around core global public health challenges, 'Walk the Talk' unites governments, community groups, health advocates, member states and more and encourage the promotion of healthy lifestyles and access to health for all through universal health coverage.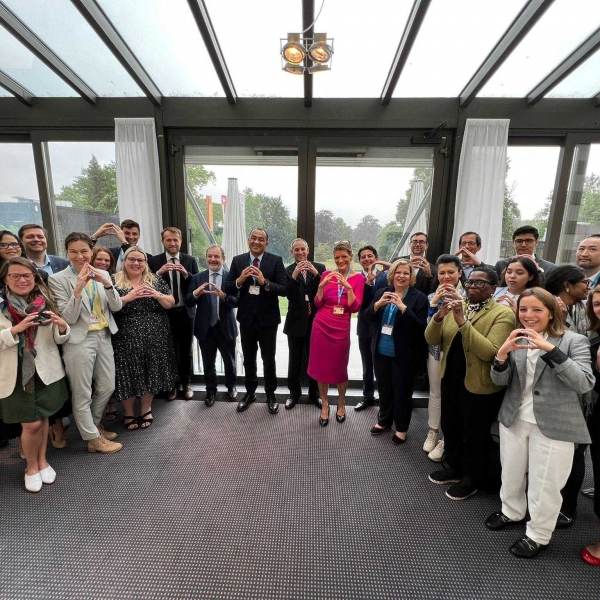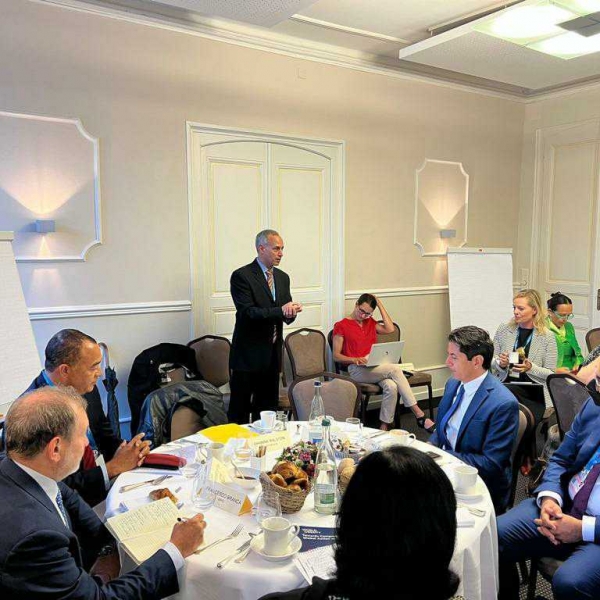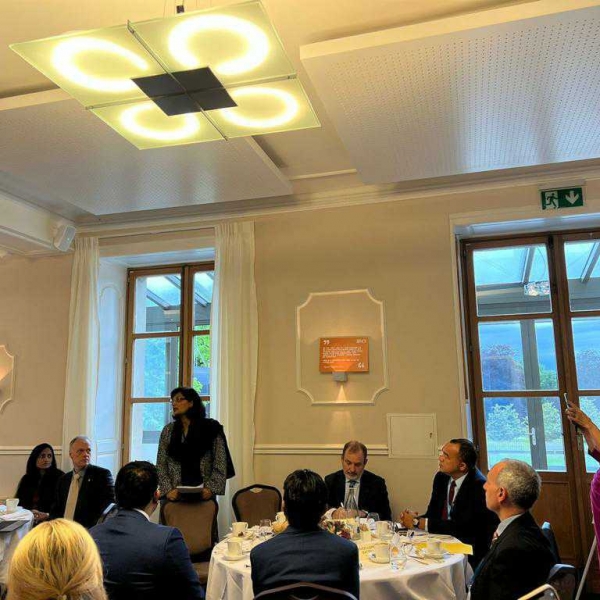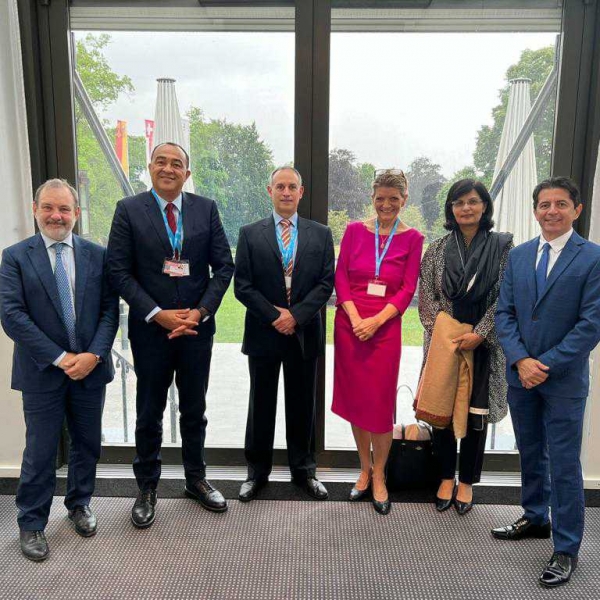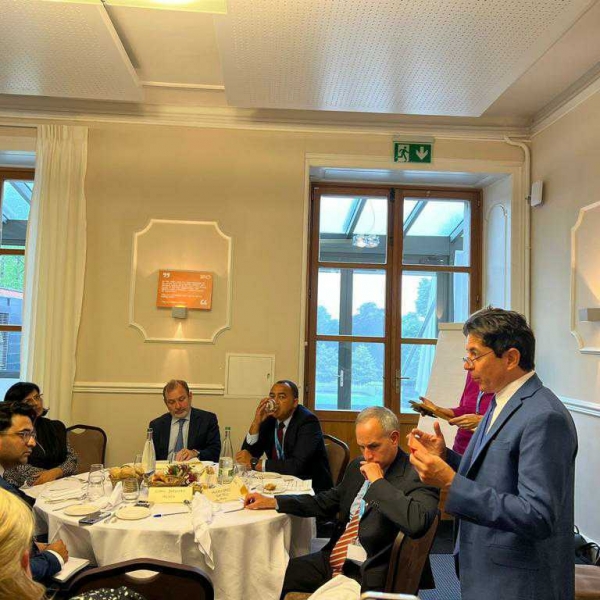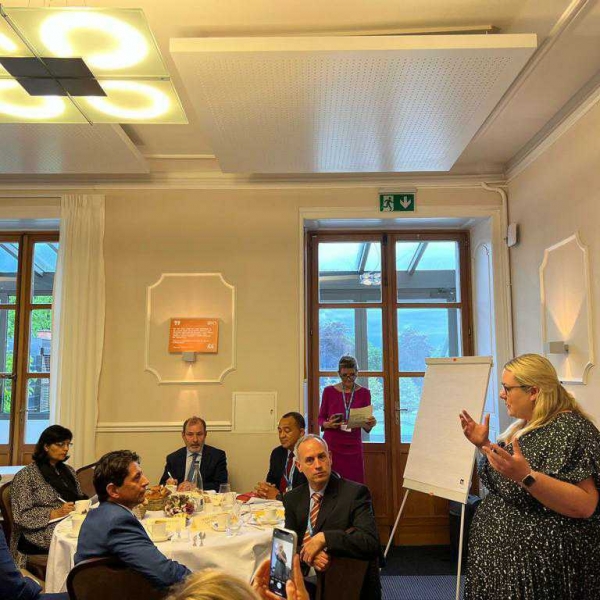 WHA75
Seizing the opportunity: overcoming key barriers to success on obesity policy
A Global Obesity Coalition Event at the Seventy-fifth World Health Assembly
On the side-lines of the 75th WHA, on Tuesday 24th May, the Global Obesity Coalition (formed in 2021 by World Obesity, UNICEF and WHO to lead, coordinate and drive action on obesity globally) held a breakfast meeting. With global obesity targets being catastrophically missed, our event 'Seizing the opportunity: overcoming key barriers to success on obesity policy' discussed what can and must be done to overcome current barriers to implementing obesity policies and help ensure successful implementation of the WHO Recommendations and Acceleration Plan.
The event aimed to convene and mobilise missions and civil society around the urgent need for action on obesity; to interrogate political barriers to implementing the WHO obesity recommendations and Acceleration Plan; to showcase promising national-level work being done in countries to overcome barriers to implementation, and identify the key actions needed; and to discuss what more is needed at global and national levels, with a focus on political strategies and approaches.

The event was attended by over 50 participants from governments, UN, civil society, academic and the private sector. The breakfast opened with interventions from keynote speakers, civil society representatives and patient leaders:
Dr Francesco Branca, WHO Director of the Department of Nutrition for Health and Development, emphasised that WHO will not achieve its target of one billion people living healthier lives, because of obesity.
Dr the Honourable Chris Tufton, Minister of Health and Wellness, Jamaica described how, in his country, they have defined obesity as a serious public health concern.
Dr. Hugo Lopez-Gatell, Vice Minister of Health, Mexico spoke about the challenge of conflict of interests.
Dr Simon Barquera, Director of Nutrition and Health Research, INSP Mexico reiterated that policies such as soda taxes and warning labels are cost effective and have had impact in Mexico and elsewhere.
Sarah LeBrocq, Obesity Advocate, Public Speaker & Patient Leader spoke about the importance of having the patient voice present at the outset of policy development.
James Toop, CEO of Bite Back 2030 described how his organization works with young people to shift the narrative from one of individual responsibility to systemic change.
Sania Nishtar, Senator and former Minister of Health, Pakistan spoke about the great chasm in public health that exists in obesity - the gap between knowledge and action – and the major role stunting plays in obesity among children.
During the second half of the event, moderated group discussions were held at small tables. Participants were challenged to find examples of how and when barriers have been overcome, and how success can be replicated. Barriers identified included: food industry interference, lack of political will, inadequate inclusion of people living with obesity, lack of local knowledge to inform action, lack of creativity and innovation. The lively and engaging discussions highlighted several key messages:
While we have enough knowledge on what needs to be done, barriers to implementation remain.
If not addressed, known barriers and challenges such as food industry interference and limited political will jeopardise the success of the WHO recommendations and Acceleration Plan.
People living with obesity must be at the centre of policy processes, and the management of obesity prioritised alongside prevention.
Coordinated efforts across national and global levels is required.
There is an opportunity for the 75th WHA to be a turning point for obesity.
Find out more
To find out more about our work at the World Health Assembly, contact our team.
Contact us