New members from Brazil, Zambia and Panama join World Obesity
World Obesity Federation welcomes three new organisations to its fold from Latin America and Africa.
The organisations span obesity research, clinical nutrition and advocacy in the non-communicable disease arena. Below we introduce some of the work carried out by our new members.
Instituto Cordial, Brazil
Instituto Cordial is 'an independent think and do tank' from Brazil, working in a methodical manner in order to 'ground public and private decision making on data and evidence'.
Crucially, the Institute coordinates the Brazilian Obesity Panel, an initiative that faces the challenge of the complex, multifactorial roots of obesity, and promotes articulated actions to reduce the prevalence of obesity and its associated costs.
Since its incorporation into World Obesity Federation as an Associate Member last month, Cordial has been a key partner in developing World Obesity Day ideas and materials in Brazil.
Zambia Heart and Stroke Foundation
Zambia Heart and Stroke Foundation is the latest organisation to join from Africa, representing a country with alarming growth of obesity across all sectors of the population, but particularly in women, where one in three live with overweight (Source: Global Obesity Observatory).
The Foundation aims to play a leading role in the prevention and reduction of cardiovascular disease and related comorbidities, including obesity, thus reducing premature death and disability in Zambia. The Foundation is led by Brenda Chitindi, a long-time collaborator and NCD expert, and is ably supported by a network of medical experts and lived experience advocates, who have helped contribute to World Obesity Day campaigns and more.
Visit them on Facebook: Zambia Heart and Stroke Foundation
The Panamanian Association of Clinical Nutrition and Metabolism
The Panamanian Association of Clinical Nutrition and Metabolism (APNCM in Spanish) has a mission to bring together doctors, nurses, nutritionists, pharmacists and other health professionals who work in the area of clinical nutrition, working towards excellence and good clinical practices in nutritional and metabolic therapy for adult and paediatric patients.
World Obesity Federation looks forward to collaborating on education, research, advocacy and related projects with APNCM, an Associate Member.
Website: https://apncm.org/
Our membership body currently comprises more than 80 associations in over 100 countries and territories, and continues to grow!
Prospective member organisations may apply for Full or Associate membership. Full Members are usually national obesity organisations, while Associate Members may be organisations working in related NCDs with a significant interest in obesity.
If you think your non-profit organisation is eligible for World Obesity Federation membership, please get in contact with us on membership@worldobesity.org
Visit our Member Page
Click here to read more about our member organisations around the world and the work that they do.
Our members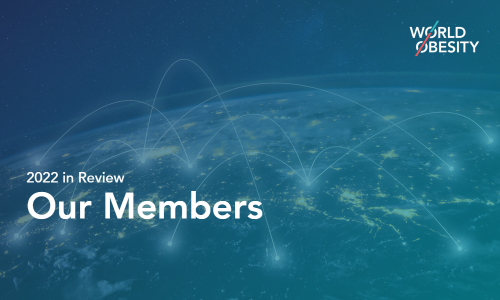 News Member news Dec 21, 22
2022 in review: Our Members
We take a snapshot of some of the things our members have been doing this year, and a look forward to 2023.
Read Post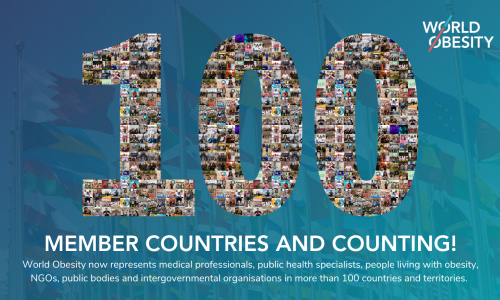 News Member news Sep 29, 22
Newest members bring World Obesity representation to over 100 countries!
World Obesity's membership base continues to expand with exciting additions to our community
Read Post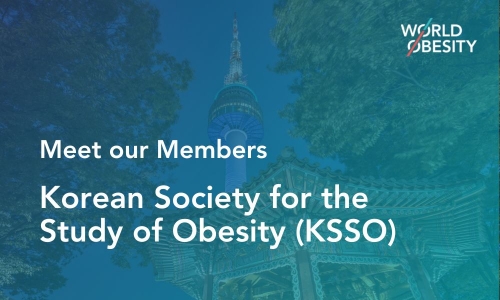 News Member news Nov 16, 22
Meet our Members: Korean Society for the Study of Obesity
Learn more about KSSO, who aim for better studies and academic approaches to obesity in Korea
Read Post