Be Active Foundation Ghana joins World Obesity
Be Active Foundation was established to educate Ghanaians about the dangers of obesity through campaigns, media advocacy and health-related programmes. Its aim is to promote a healthy active lifestyle for a healthy body.
The Global Obesity Observatory reports that obesity prevalence in Ghana, like in all of the West African region, is rapidly increasing due to factors such as the availability of ultra-processed food, decreasing rates of physical exercise, lack of adequate medical attention and a sedentary lifestyle. It is estimated that approximately 40% of Ghanaians now live with overweight or obesity.
Be Active Foundation points out that non-communicable diseases (NCDs), many of which stem from obesity, are responsible for 43% of all deaths in Ghana. For a country still battling many infectious diseases, this creates a double burden of disease.
New Member
President Emmanuel Akoto, who has previous lived experience of obesity, is dedicated to improving the situation and has been running nutrition and exercise programmes in Ghana for several years, as well as advocating in the media and speaking at conferences.
He is a Certified Weight Loss Expert and has written two health books; one about his weight loss journey which has inspired many Ghanaians to lose weight and adopt healthy lifestyles.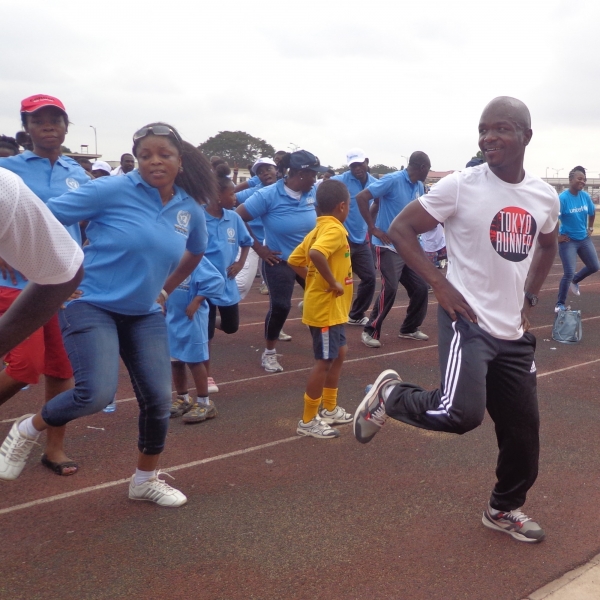 ---
"Joining the World Obesity Federation gives us the opportunity to be part of a global community dedicated to solving the problem of obesity. It also allows us access to education and training on obesity in order to carry out more advocacy work, receive current global trends on obesity and provide us with networking opportunities with like-minded organisations and individuals". 
Mr Akoto - Be Active Foundation, Ghana
---
Be Active Foundation joins World Obesity at the Associate member level. We are delighted to welcome another organisation from West Africa.
To enquire about membership, including whether your organisation may be eligible, please email membership@worldobesity.org
Visit our Member Page
Click here to read more about our member organisations around the world and the work that they do.
Our Members