Adolescents living with obesity would recommend meal replacement therapy, suggests Pediatric Obesity study
The experiences of adolescents living with severe obesity participating in meal replacement therapy (MRT) was explored in a recent study, and the overall conclusions indicate that adolescents would recommend MRT to other teenagers who carry extra weight.
MRT is a structured treatment that is effective for short-term weight reduction in adolescents with severe obesity. However, like other interventions, MRT response is variable. The goal of the study was to characterise the experience of adolescents living with severe obesity participating in MRT.
According to research, severe obesity in adolescents is associated with significant morbidity and affects approximately 8% of adolescents in the United States. Obesity treatment is generally through lifestyle modification therapy; though for adolescents with severe obesity, this is often not sufficient for meaningful weight loss, and some patients receive more intensive treatment. Regardless of the intervention, there is wide variation in responses observed, which creates opportunity to understand what characteristics might be associated with certain adolescents experiencing more or less success with various interventions.
Pediatric Obesity Journal
Understanding the experiences of adolescents
The primary goal of this study was to understand the experience of adolescents living with severe obesity participating in MRT, with a focus on exploring unique biopsychosocial factors that could be evaluated in future studies as possible predictors of treatment response.
(A biopsychosocial model considers an individual's health to be comprised of a combination of biological characteristics, behavioural factors, and social conditions, according to: Engel GL. 'The need for a new medical model: a challenge for biomedicine.' Psychodynamic Psychiatry)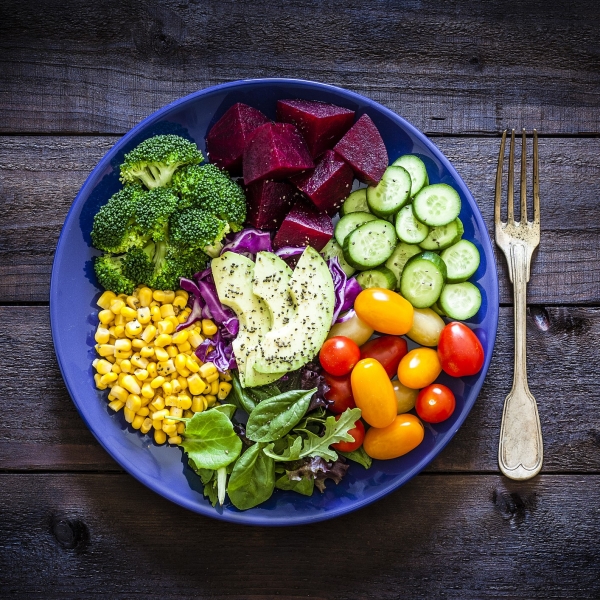 During the study, adolescents with severe obesity identified that planning ahead, social support, and intrapersonal changes (e.g. self-confidence) can promote engagement in MRT. On the other hand, unplanned schedule changes, social pressures, and different intrapersonal factors (e.g. taste preference) can make engagement challenging.
Scheduling and planning
Most participants reported that creating a schedule, such as eating three meals and two snacks per day, provided them with increased structure for their day, thereby reducing their likelihood to consume food outside of their prescribed meal plan. Participants also reported that they engaged in planning behaviours to follow the meal plan, specifically having to think about how to prepare their food in certain settings.
Social support and pressure
Social Support: Many participants described that their parents, siblings, and close friends were a great source of encouragement and support as they followed the MRT meal plan. In some families, adjustments were made to what was eaten in the home. Participants stated that in addition to parents adjusting their behaviour related to food and physical activity, they were also more encouraging.
Social Pressure: Most participants also reported that they were faced with temptations, or non-MRT foods, that were being made or eaten by their families or friends.
Intrapersonal Factors
Intrapersonal Growth: Participants reported that they noted several cognitive, physical, and emotional changes within themselves as they partook in MRT. In terms of cognitive changes, some participants described surprise in their ability to follow their meal plan. Other participants mentioned getting into a 'mindset' and feeling motivated to stay on track to achieve their goals. Most participants stated that they noted positive physical changes in themselves.
Intrapersonal Challenges: Some participants expressed their dissatisfaction with MRT, often related to intrapersonal factors of hunger drive and taste preference.
It is interesting to note that scheduling and planning are specific skills in a larger set of skills and abilities referred to as executive functions (higher-order cognitive abilities needed to carry out goal-directed behaviour). Research suggests that stronger executive functioning could be positively associated with obesity treatment outcomes. In adolescents, these skills are still developing, therefore environmental supports through parents, educators and medical professionals are often needed to assist health behaviour change, and should be considered when determining obesity treatment plans.
Key findings of this study suggest that overall, when asked, adolescent participants reported that they would recommend MRT to other teenagers who carry extra weight.
The study also poses that future research can use the rich information provided by adolescents living with severe obesity to enhance and individualise treatment options.
Pediatric Obesity Journal
Access the full study
The full study is available to read in Pediatric Obesity – an official journal of the World Obesity Federation, which presents the latest research on obesity during childhood and adolescence.
READ NOW

Our Journals
Find out more about Pediatric Obesity and our other international, peer-reviewed journals here.
JOURNALS