A holistic approach to obesity care is essential: Blog by Dr Sue Kenneally
It was an incredible honour to be selected for the SCOPE Leadership Programme.
I applied because it was clearly a once in a lifetime opportunity to receive the highest level training and experience from one of the top obesity medicine institutions globally. It has changed my thinking and working in the field beyond anything I had anticipated.
SCOPE Leadership Programme
Highlights of preceptorship
Part of the SCOPE Leadership Programme included a preceptorship at the Bariatric and Metabolic Institute, Cleveland Clinic, Ohio, USA.
The greatest highlight in Cleveland was definitely learning from our preceptor, Scott Butsch. He had seemingly endless time, knowledge and experience to discuss with us – and a slide for every possible obesity related subject! His clear love of teaching and passion for disseminating his knowledge in a way that impacts the greatest number of people living with obesity is inspiring.
Other highlights included meeting the other members of the department and having the privilege of observing endoscopic procedures, and having discussions with the surgeons about their approach. I also thoroughly enjoyed observing one of their online group psychology sessions.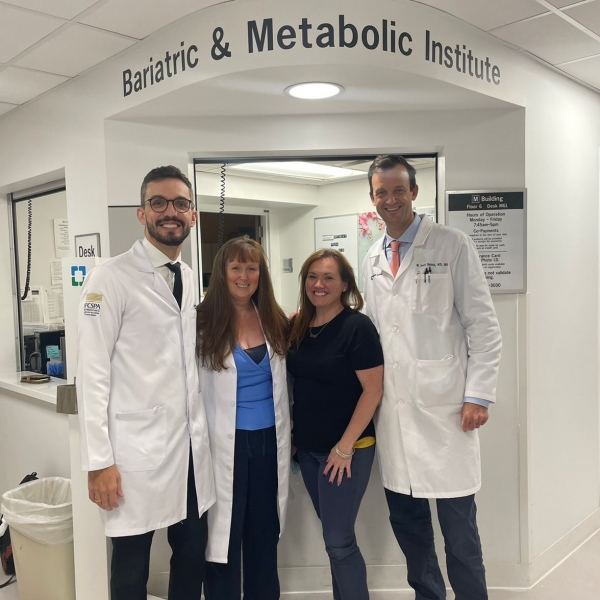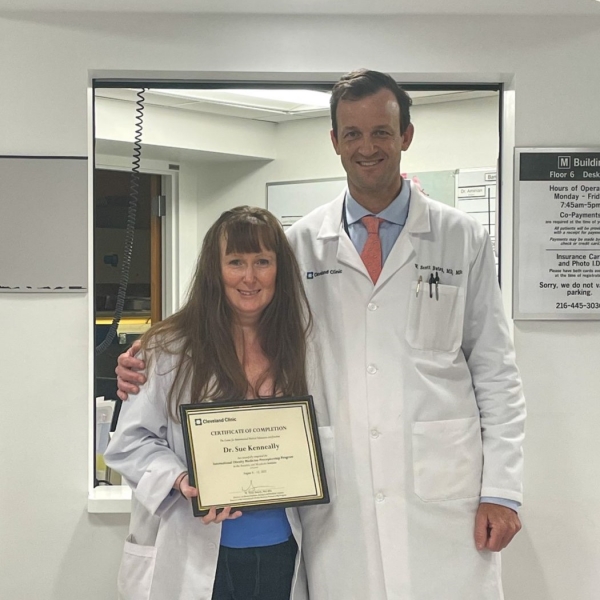 SCOPE Leadership Programme
I was impressed with how aggressively obesity is managed in the USA. They have more licensed medications and more opportunity to offer a wider range of surgical options to people living with obesity than we do in the UK. I think that in the UK we work very effectively within the constraints placed upon us by the NHS as a whole, but it was truly inspiring to witness how things could be managed if we could implement change effectively and have all the resources we need.
The importance of the relationship between obesity medicine physician and metabolic surgeon in jointly supporting a person who is living with obesity can not be overestimated. I make it a priority to continue to have the best working relationship I can with our surgical team, but ultimately they work forty miles away from my clinic. In Cleveland, the obesity physicians and surgeons share an office, and the constructive discussions and creative thinking that was made possible by their close proximity was something that I had not seen in my own practice until that point.

Upon my return to the UK one of the first changes I made was to create a much stronger working relationship with our local surgeons. I have visited them to observe metabolic surgery, and will be following this up by attending their outpatient clinics. Our ultimate goal is to run joint clinics on a regular basis and to make the transition between medical and surgical care seamless.
Applying a holistic attitude and approach to obesity care
I am already applying the knowledge learned during the SCOPE Leadership Programme in so many ways! The principal concept that I took away from the experience was the importance of applying a holistic attitude and approach to supporting someone who is living with obesity. It's about drive and determination, and doing whatever it takes to help that person reach their obesity related goals. It always was, but seeing what is truly possible without the constraints within which I have to work has forced me to redefine what that means, and to redouble my efforts to raise the profile of obesity care in the UK so that we can make the seemingly impossible possible.
I always knew that this would be the most incredible opportunity, and I cannot thank Scott and the team at the World Obesity Federation enough for their belief in me. I only hope that I can do the experience justice by using it to effect real change in my part of the world, and I am determined to not rest until I make it so!
---
Written by Dr Sue Kenneally, General Practitioner and Bariatric Physician in the UK, founding member, director and nutrition lead for the British Society of Lifestyle Medicine, and a graduate of the SCOPE Leadership Programme.
More about SCOPE
Find out more about the SCOPE Leadership Programme, as well as other programmes offered by SCOPE.
SCOPE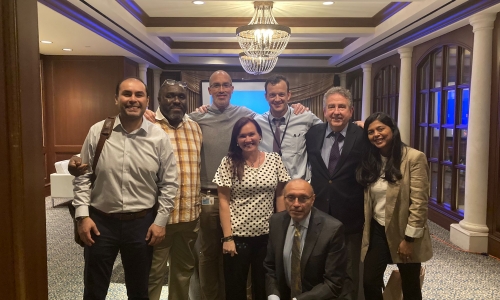 News SCOPE Apr 27, 23
Leading the charge against obesity in a developing country: A blog by Dr Chinedu Iwu
Chinedu shares his reflections on the SCOPE Leadership Programme and its impact.
Read Post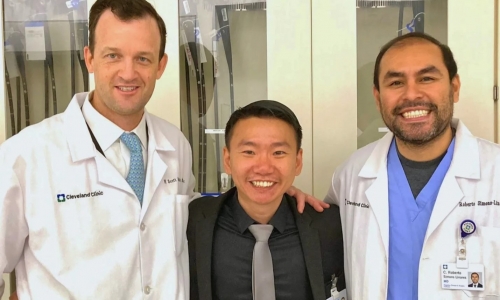 SCOPE Blog Sep 28, 22
Leading the way in Obesity Medicine: a blog by Dr Steven Soo Huat Teoh
Steven talks about his experiences and highlights as a SCOPE Leadership Programme participant
Read Post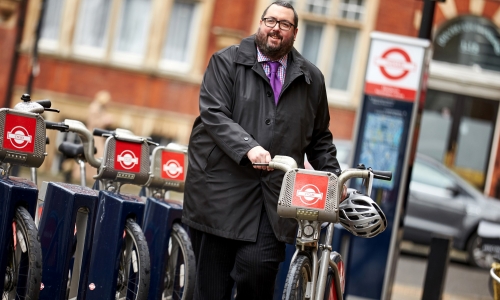 Blog Nov 24, 20
The Changing Faces of Obesity
New blog by Dr Maya Barake, SCOPE Leadership team, The Changing Faces of Obesity: From Wealth, to Beauty, to Disease.
Read Post