After 4.5 years, the Science and Technology in Childhood Obesity Policy (STOP) project came to an end on 30 November 2022. The project brought together 24 international research and advocacy organisations to generate scientifically sound and policy-relevant evidence on the factors that have contributed to the spread of childhood obesity in European countries, and on the effects of alternative policy options available to address the problem.
The project was supported by the European Union's Horizon 2020 research and innovation programme, and was led by Imperial College of Science Technology And Medicine, UK. The project engaged international partners from different policy contexts in the United Kingdom, Italy, Estonia, Romania, Portugal, France, Belgium, Slovenia, Sweden, Croatia, Spain, Finland, and Switzerland, with additional partners in New Zealand and the USA.
You can access the main website for STOP here, or alternatively the Twitter account.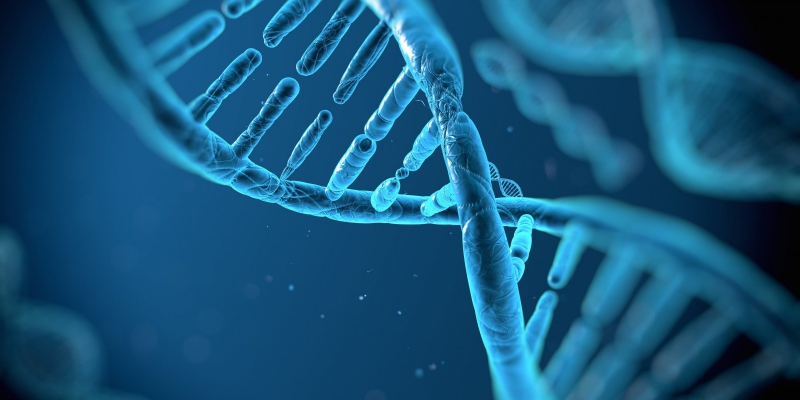 Key Project Achievements
---
The evidence-based research has led to some key achievements which include, but are not limited to, the following:
Setting the foundations for a standardised surveillance system of socioeconomic inequalities in childhood obesity across European countries, and for an extension of the COSI initiative to the measurement of BMI in kindergarten children (age 4 and 5).
Advancing our understanding of the determinants of childhood obesity, including interactions between the external exposome (environment) and the internal exposome, strengthening the evidence that risk starts before birth, and shedding light on some of the biological pathways that link ultra-processed food consumption and childhood obesity (see Obesity Reviews supplement).
Advancing understanding of the effectiveness of interventions and policies, with a particular focus on their impact on reducing social disparities (see Obesity Reviews supplement).
Enhancing the monitoring of public and private sector policies to improve the food environment, applying Food-EPI and BIA-Obesity tools at national and European levels to understand which policies have been implemented and to what extent, setting the foundations of an accountability framework for government and industry actions.
Producing knowledge translation tools to support policymakers when implementing policies to address childhood obesity, in the form of a set of WHO-STOP policy briefs covering reformulation, marketing regulation, front of pack labelling, school physical activity programmes, nudges, fiscal policies, and primary care interventions.
Developing a stakeholder analysis, cooperation, and accountability framework to support a viable multi-stakeholder approach in the conception, design and implementation of childhood obesity policies.
Providing support for innovation projects run by start-ups and grassroots organisations, aimed at developing novel approaches to prevent and address childhood obesity.
Developing the Health-GPS microsimulation tool, providing a flexible tool to simulate the future impacts of policies modelling the complex associations between key risk factors and a range of non-communicable diseases.
---
Our role in STOP
---
As a partner in the STOP consortium, World Obesity were responsible for disseminating the activities and findings of the project and promoting scientific and popular understanding of project outputs.
We also provided input to the research assessments including evidence reviews of interventions with young children and policy strategies for tackling obesity.
Our key contributions to STOP include, but are not limited to, the following: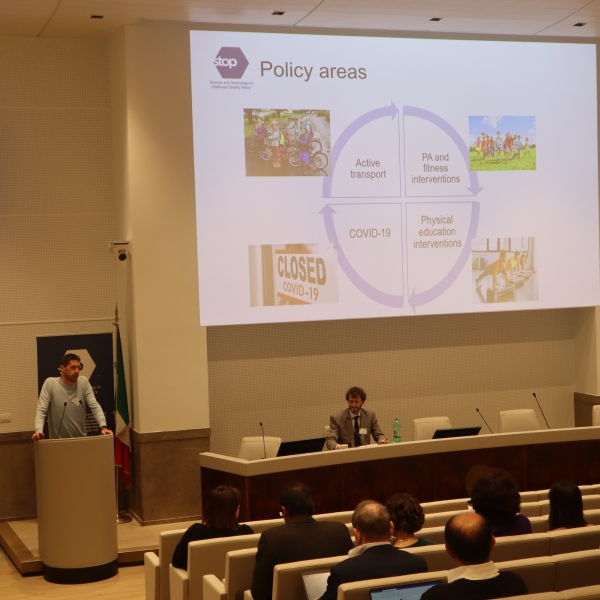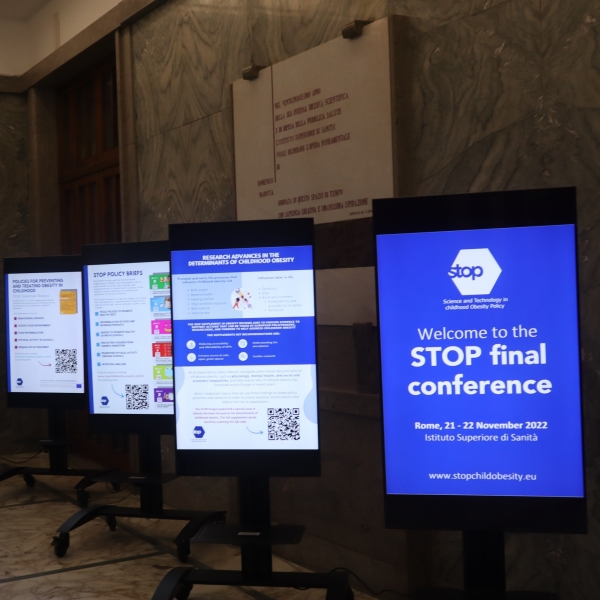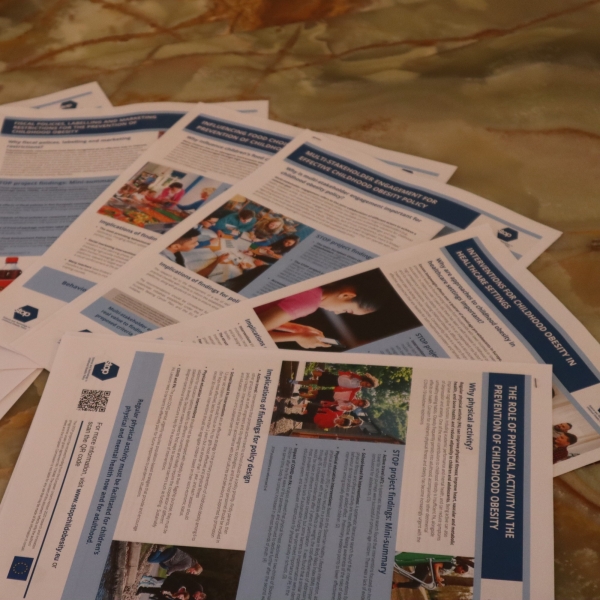 STOP
Key Contributions
Developed, and will continue to maintain, Healthy Voices, a website created in collaboration with CO-CREATE, for young people to learn, discuss and advocate for obesity-related issues.
Co-ordinated and produced press releases and project newsletters, (in collaboration with project partner ISSINNOVA) as well as policy briefs.
Synthesised STOP research and translated evidence into 8 designed factsheets accessible for a wide range of STOP beneficiaries.

EU Horizon 2020
The STOP project received funding from the European Union's Horizon 2020 research and innovation programme under grant agreement No 774548.
For more information, visit the STOP website, or for youth-oriented content, visit Healthy Voices.