Reinventing the Food System: A Report
REINVENTING THE FOOD SYSTEM
A new policy agenda to tackle the global syndemic of obesity, undernutrition and climate change
---
Co-hosted by the World Obesity Federation, Sciensano (Belgian Institute for Health), iPES Food and European Public Health Alliance (EPHA)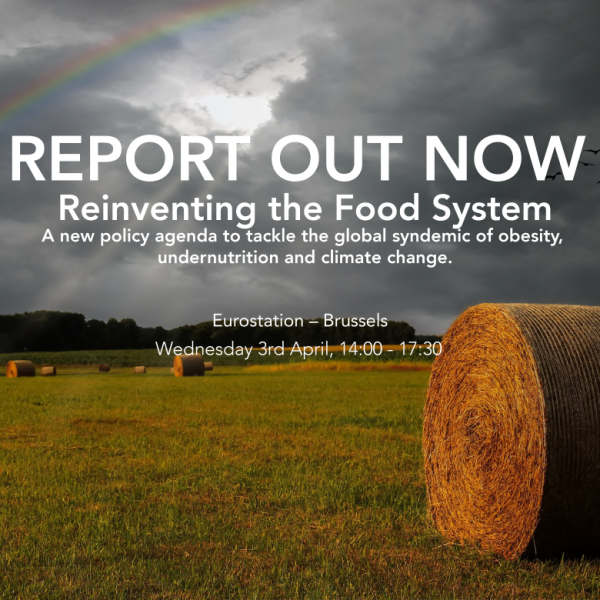 Report Launch
Reinventing the Food System
Globally, we are experiencing health and environmental crises. Today, we are faced with multiple challenges including simultaneous challenge of over- and under-availability of food, high availability of ultra-processed food, extensive food marketing, concerns of sustainability, and food systems which are causing the breakdown of our climate and planet. This report provides a reflection of the discussions that emerged from the meeting about the challenges and opportunities for improving food policy so as to reduce obesity, undernutrition and climate change.
VIEW THE REPORT

Three of today's most pertinent challenges to health and well-being – obesity, undernutrition and climate change – represent a global syndemic. This means three pandemics which are interconnected and require integrated solutions at local, national, European and international levels.
A new generation of policies should focus on the intersection of these three challenges and be designed to produce multiple benefits at once. But this is easier said than done: societal transition means overcoming trade-offs, competing interests and other system lock-ins.
Inspired by the recent report of the Lancet Commission on the Global Syndemic of obesity, undernutrition and climate change, this event explored how a synergistic food policy agenda can be promoted from local to European level. What are the opportunities for change – from production to consumption – during the next European Union mandate?
May 16, 19
Reinventing the food system report
A report launched following our event in Brussels, Reinventing the Food System.
View Resource