Webinar: SCOPE & World Obesity Day
Feb
23
, 2023
Thursday, 23 February 2023: 14:00 - 15:30pm GMT (15:00 - 16:30pm CET)
---
On 23 February at 14:00 GMT, join our SCOPE team and childhood obesity experts in our webinar: SCOPE & World Obesity Day - #ChangingPerspectives on child obesity through medical education.
The growing issue of childhood obesity is one of the most serious global public health challenges of the 21st century, affecting every country in the world.
The prevalence of overweight and obesity among children and adolescents aged 5-19 has risen dramatically from just 4% in 1975 to just over 18% in 2016. Childhood obesity is often carried through into adulthood, due to both physiological and behavioural factors. Now more than ever, it is important to address its challenges and understand the steps that can be taken to prevent obesity in this age group to halt a course to an unhealthy adult life.
SCOPE & WOD2023
In line with this year's World Obesity Day (4 March) theme, 'Changing Perspectives: Let's Talk about Obesity', our webinar will examine the current child obesity landscape and consider how medical education can be a powerful tool to change existing perspectives.
International expert, Dr Marie-Laure Frelut, will discuss the global prevalence of child obesity, best practices in treatment and where the field is heading.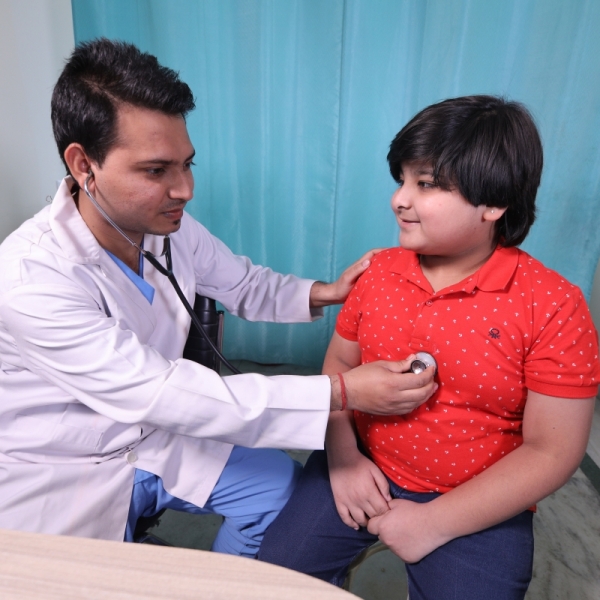 The webinar will also discuss the role of health professionals in changing perspectives, correcting misconceptions and ending stigma around obesity, with particular reference to children and adolescents. Attendees will be directed to additional resources to enhance their knowledge and understanding of child obesity, including the popular SCOPE E-Learning course, Childhood Obesity: From Diagnosis to Treatment.
You will receive one SCOPE point subject to attendance.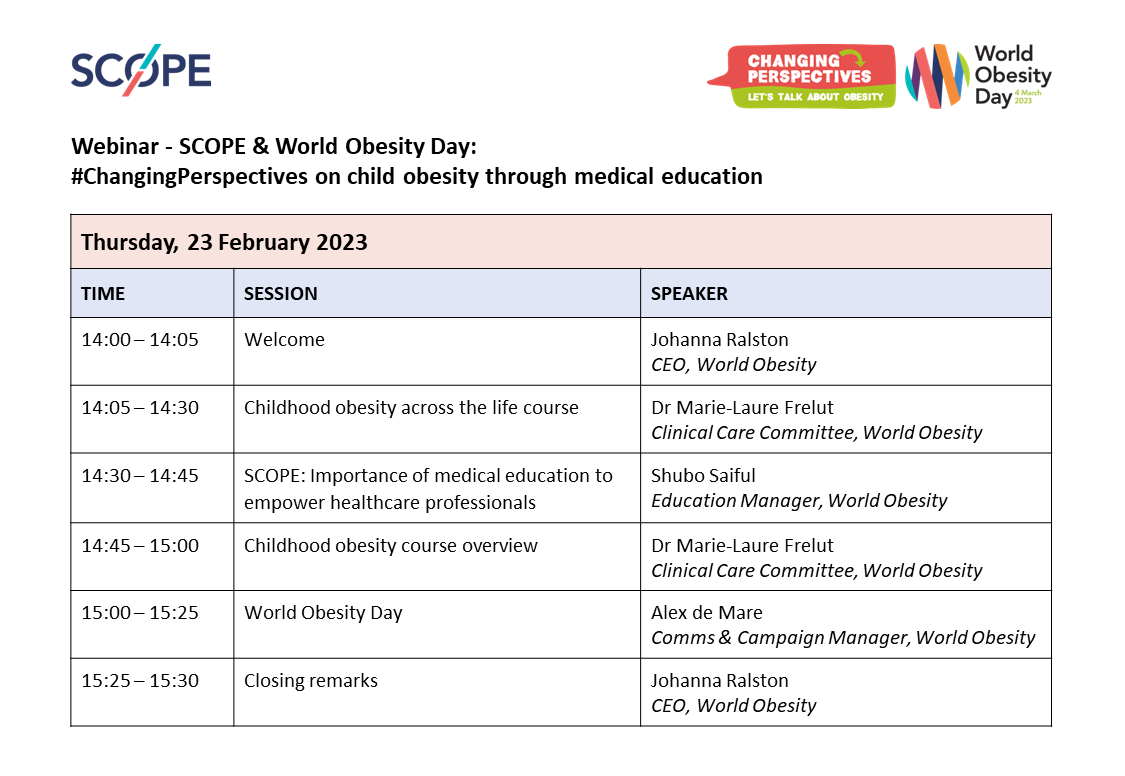 About World Obesity Day
World Obesity Day is an international campaign that takes place each year on 4 March with the goal of stimulating and supporting practical actions that will help people achieve and maintain a healthy weight and reverse the global obesity crisis.
This year's campaign theme is 'Changing Perspectives: Let's Talk About Obesity'. We want to harness the power of conversation and stories so that together we can correct misconceptions surrounding obesity and take effective, collective action. Because when we all talk, debate and share, we can shift norms and transform health outcomes for everybody.