SCOPE School Global - Obesity across the lifespan
Oct
22
, 2020
SCOPE School – the live component of World Obesity's Strategic Centre for Obesity Professional Education (SCOPE) programme – is going virtual for the second time. Further to the success of the first virtual SCOPE School, the acclaimed course on obesity management will be delivered online to a global audience of health professionals, with one more planned at the end of 2020.
Branded SCOPE School Global, the online events will go beyond the regional focus of traditional SCOPE Schools and incorporate different international perspectives, providing an exciting opportunity for health professionals around the world to share ideas and best practices.
As the COVID-19 pandemic continues, SCOPE Schools will continue to be delivered virtually until in-person meetings can be hosted safely and without posing a risk to attendees or their patients.
Overview
Obesity Across the Lifespan
We look forward to welcoming you to our second SCOPE School Global on 22nd-24th October, addressing the theme of 'Obesity Across the Lifespan'.
The World Obesity Federation (WOF) are delighted to host its second digital SCOPE School to coincide with the 2nd UAE Obesity Conference (UOC). In 2018, World Obesity held its first Regional Conference on Obesity for the Middle East and Africa (MENA) region, in Abu Dhabi. Ever since, similar meetings have been conducted both tailored to patients and physicians locally. Just under a year ago, the Regional Conference on Obesity was held in Oman, coinciding with a regional Patient Summit. The intention is to convene interested health professionals to increase the priority and focus on obesity, to create a local expert obesity network, and to cultivate greater engagement of people living with obesity.
Although a regional focus will prevail, the learnings and concepts discussed are tailored to a global audience. The GULF has also been selected as a focus for this meeting given that high prevalence of disease. According to the World Obesity Global Obesity Observatory (GOO) 64.9% women and 70.8% men are overweight or obese in the UAE alone.
We now have this opportunity for opinion leaders in this field to share their expertise globally in this alternative format.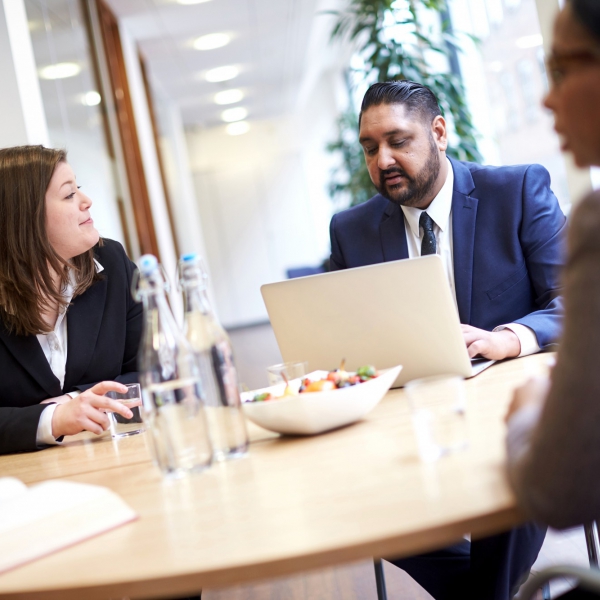 Learning objectives
Chaired by Dr Sara Suliman, Dr Mohgah El-Sheikh and Dr Mohamed Al-Haddad, the event will advance knowledge on the epidemiology and cost of obesity, both globally and locally in the GULF region. Speakers will expand on the causes of obesity, the role of physical activity and appetite regulation in prevention efforts. Moreover, the complications for patients living with obesity and means of managing the disease.
---
By the end of the event you will
Understand the etiology and risk factors for obesity, including the current prevalence globally.
Recognise the health complications associated with obesity, as well the costs of the consequences of obesity on a global scale.
Understand the association between obesity and its comorbidities (cancer, diabetes, NASH) and the link between COVID-19 and obesity
Manage patients presenting with obesity effectively and conduct comprehensive initial assessments.
---
Target Audience
Healthcare professionals working in clinical practice including dieticians, nutritionists, diabetes nurses/educators, physiotherapists, physical activity specialists, general practitioners, obesity medicine, exercise physiologists, specialists, internal medicine physicians and other specialists treating obesity related diseases.
Registration
To register for SCOPE School Global – 'Obesity across the lifespan' please follow the link below.
You can also learn more about the UAE Obesity Conference (UOC) 2020 here. Delegates joining NUOC for AED 200 (+VAT) will gain access to both events.
Register here