SCOPE School Dubai
Mar
26
, 2022
SCOPE School Dubai - Focus on obesity care in the Middle East: Taking the next steps
---
The World Obesity Federation is excited to announce the return of our in-person SCOPE Schools.
Following on from the success of SCOPE School Global in 2020 and 2021, World Obesity returns to in-person SCOPE Schools by running the first event of the year in Dubai on 26th March 2022. This event will not be held online.
Obesity is now considered a key public health issue in the MENA region and a risk factor for other NCDs including cardiovascular disease, type 2 diabetes, and cancer. In the MENA region, levels of overweight and obesity have increased significantly over the past few decades. This event aims to learn about clinical approaches to prevention, including treatment barriers and strategies to ensure durable benefits for patients living with obesity.
SCOPE School Dubai
Target audience
Healthcare professionals working in clinical practice; nutritionists, dieticians, health professionals, educators, nurses, primary physicians, obesity medicine specialists, diabetologists, physician associates, anaesthesiologists, and other specialists in the obesity-related fields and in diabetes.
Learning objectives
Understand the pathogenesis in people living with obesity and be aware of the potential complications.
Be familiar with the options to prevent and manage people living with obesity.
Appreciate approaches for personalised (patient centred) management and the benefits of a multidisciplinary approach.
Be able to discuss the psychological impact for people living with obesity.
Be better equipped to support the care of patients with obesity using a multidisciplinary approach.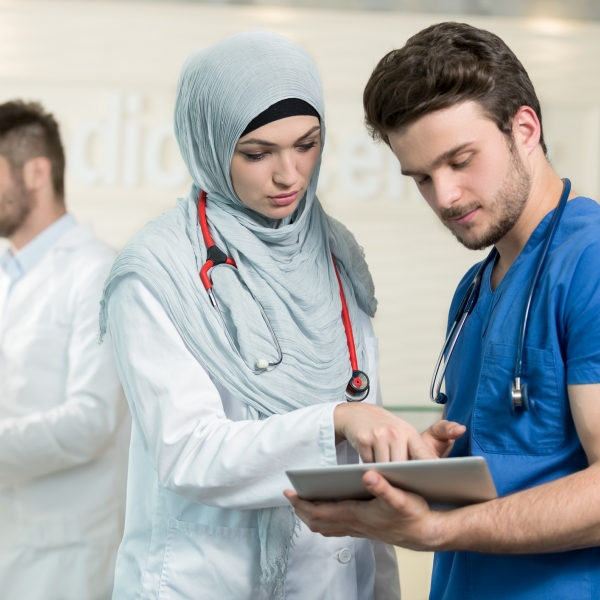 Scholarships
2022 brings the return of our in-person SCOPE Schools! Continuing from the success of our SCOPE School Global in 2020 and 2021, we are thrilled to be able to reunite in-person this year for our first SCOPE School which will be held in Dubai on Saturday 26th March 2022. Scholarship applications are now open!
SCOPE points & CPD
The SCOPE School has been accredited with 4.0 SCOPE points, which count towards SCOPE Certification. All participants that have actively participated by completing the Core Learning Path (CLP) and attending all sessions of the school will be eligible to receive points for their attendance.
A certificate of attendance is only required if you DO NOT plan to claim SCOPE points. Please contact scopeschool@worldobesity.org if you would like to do so. Participants must have actively participated by attending all the sessions of the school and completed the feedback survey to be eligible to receive a certificate of attendance.