SCOPE School Chile
Nov
25
, 2022
SCOPE School Chile: 25 - 26 November 2022: Obesity Management - An Etiopathogenic Multidisciplinary Approach
---
The World Obesity Federation is delighted to host one of its SCOPE Schools of 2022 this November in Santiago, Chile!
The prevalence of obesity has been increasing globally and has become a significant public health concern in Chile, and the entire world, in the past two decades. Obesity is both a disease and a risk factor for several other NCDs, including cardiovascular disease, type 2 diabetes, and cancer.
This event aims to educate primary healthcare professionals on clinical approaches to prevention, including treatment barriers and strategies to ensure durable benefits for patients living with obesity.
SCOPE School Chile
Outcomes
By the end of the school, you will:
Be aware of the potential complications of people (children, adolescents, and adults) living with obesity.
Be familiar with the options to prevent and manage people living with obesity.
Be better equipped to discuss treatment options including dietary, pharmacological, and surgical treatments for obesity in the adult population.
Have an increased awareness of obesity.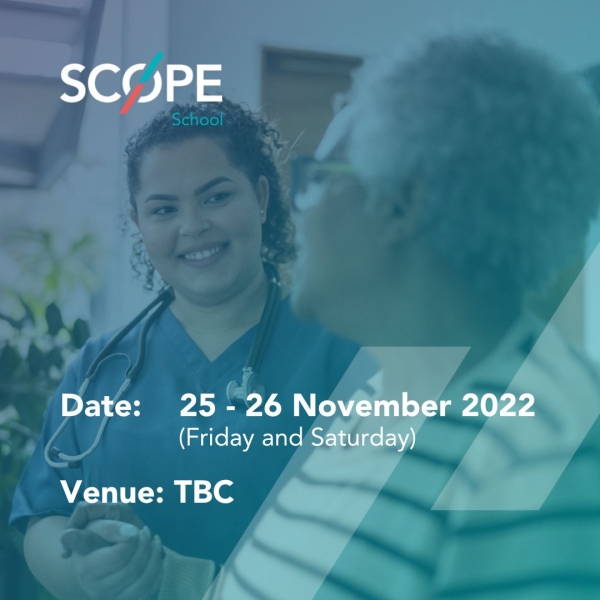 Register Your Interest in SCOPE School Chile
Registrations for this event will open soon. In the meantime, please email us to register your interest in attending the SCOPE School in Chile on 25 and 26 November 2022.
REGISTER YOUR INTEREST