International Congress on Obesity
The International Conference on Obesity (ICO) was established in 1974 and has, over 46 years, established itself as the pre-eminent global gathering for experts in obesity.
Initially, ICO was organised by the International Association for the Study of Obesity, but when IASO combined with the International Task Force on Obesity under the umbrella of the World Obesity Federation, World Obesity took on ICO as its flagship global event. Starting off taking place event 4 years ICO is now a biannual event.
ICO 2022
And after a successful ECO ICO 2020 online, we are now delighted to announce that ICO 2022 will returning to Australia again after 16 years. Working closely in collaboration with our members Australian and New Zealand Obesity Society (ANZOS) and Asia Oceania Association for the Study of Obesity (AOASO) ICO 2022 will provide the opportunity to hear and discuss:
The latest research on all aspects of obesity.
New innovative preventive and treatment strategies.
Global alliances to reduce the prevalence of obesity and its associated burden of diseases.
Insight from the world's leading obesity specialists
ICO 2022 will be held at the Melbourne Convention Exhibition Centre with 5 days of scientific content, workshops, and training as well as a full exhibition.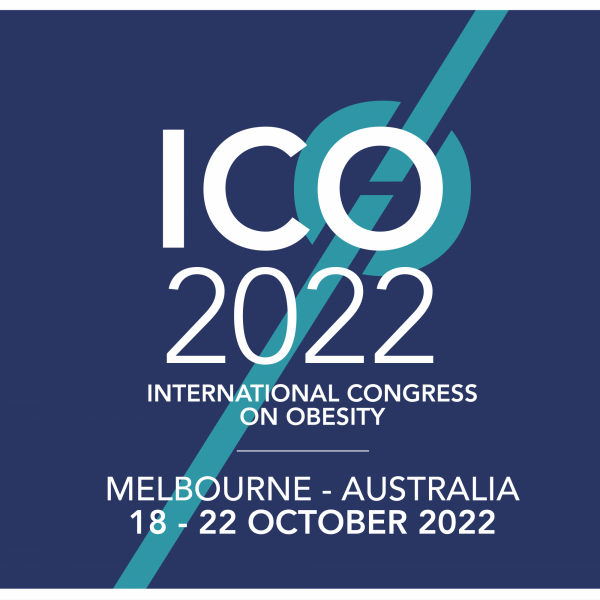 Programme Committee Chairs
Prof John Wilding, World Obesity Federation
Jane Martin, ANZOS
Prof Brian Oldfield, AOASO
World Obesity Awards
World Obesity Federation recognise achievement in many ways, one of which is through the awards that are presented at each International Congress on Obesity. Winners are invited to present at ICO as well as receiving a memento of their achievement. Previous awards have included:
Contact us
If you have any queries or would like to get involved in ICO 2022 in any way, please contact Winnie Dehaney, Head of Events on ico@worldobesity.org.
More information will be available soon and we look forward to seeing you there!
Contact us