CO-CREATE webinar: Launch of the MOVING policy index
May
04
, 2023
Thursday, 4 May 2023: 14:00 - 15:00pm BST (15:00 - 16:00pm CET)
---
Last chance to register!
The CO-CREATE project is launching the MOVING policy index, rating and ranking the design of physical activity policies from 30 countries in Europe.
---
The MOVING (physical activity) policy index webinar will be held on 4 May 2023, 2-3 pm BST (3-4 pm CET).
This is the second of a two-part webinar series launching our NOURISHING (nutrition) and MOVING (physical activity) policy indexes. Nutrition and physical activity policies play a key role in creating healthier environments where population health is prioritised. The two policy indexes will assess how well national governments in Europe are doing to create environments that enable and support people to eat a healthy diet and be physically active.
The indexes are launched by World Cancer Research Fund International, in partnership with the Norwegian Institute of Public Health, as part of the EU Horizon 2020 funded CO-CREATE project. The webinar is being organised by World Obesity Federation, a CO-CREATE partner.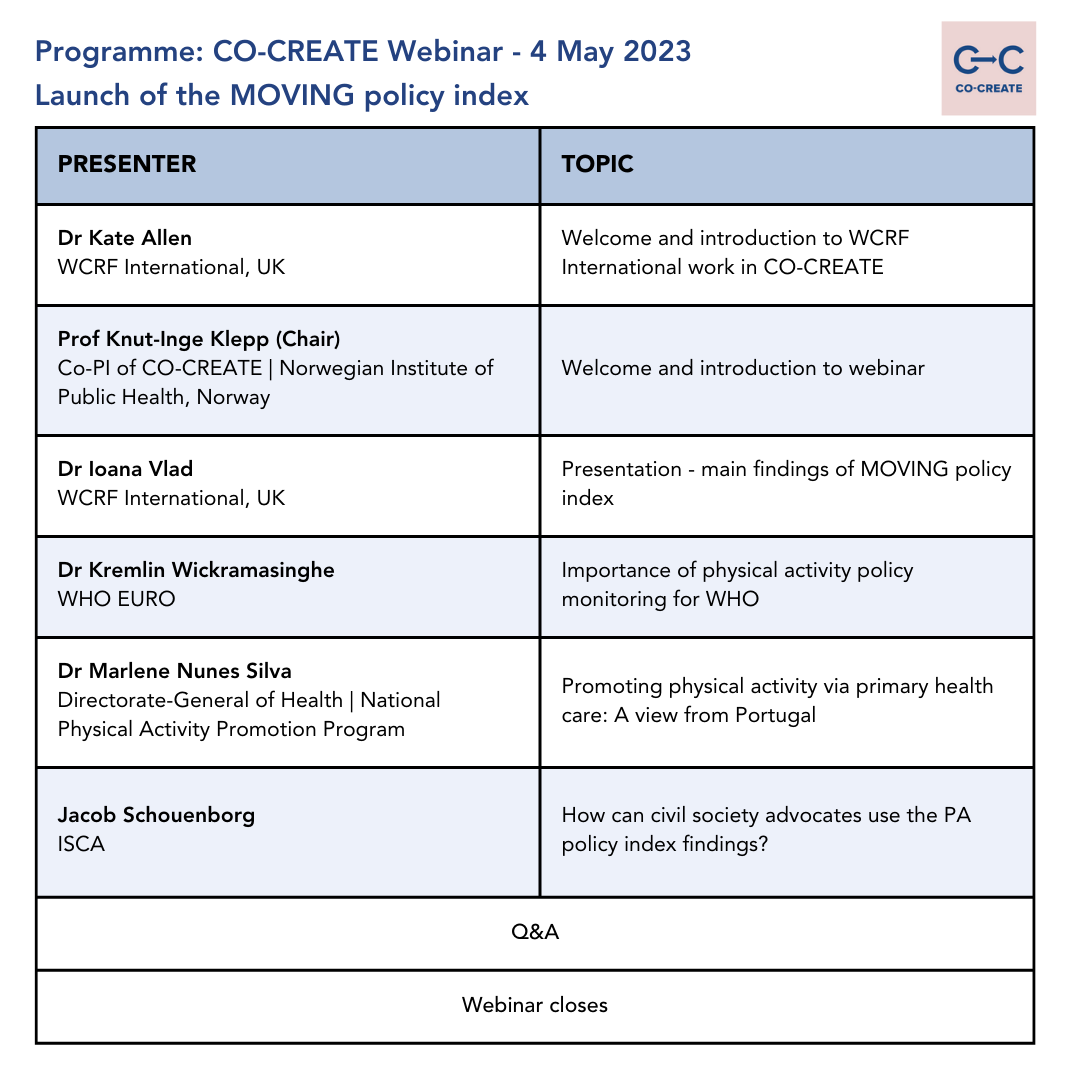 ---
Please also see the NOURISHING policy index launch to register for the other webinar in this series.
Register Now
Follow this link to book your place.
This event will be open to the public so feel free to share this widely within your networks. We hope to see you all there!
Register