Sociedad Argentina de Obesidad y Trastornos Alimentarios (SAOTA)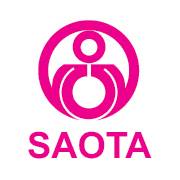 The Argentian Society of Obesity and Eating Disorders (SAOTA, in its Spanish acronym) is a Full Member of World Obesity Federation.
SAOTA is a non-profit, non-surgical medical society. The scope of its study covers nutrition and obesity, based on scientific foundations studied from every possible angle. SAOTA's work is guided by evidence-based medicine and scientific papers. SAOTA utilises the clinical experience of its members in order to educate the professional and medical community through courses and congresses. Our ultimate objective is to promote the health of patients and the general population.
President: Dr Julio César Montero
Representatives: Dr Martín Milmaniene | Dra. Rosa Labanca