Malaysian Association for the Study of Obesity (MASO)

MASO a non-profit organization aimed to facilitate obesity research, promote understanding on obesity and lead national effort to reduce, prevent and manage obesity through collaboration with government agencies and involvement in policy development. You can get more information on what we do through our website below. MASO is a Full Member of World Obesity.
President: Assoc. Prof Dr Geeta Appannah | Prof. Geeta email | MASO email
Representatives: Dr Denise Koh | Assoc Prof Dr Mohd Razif Shahril | Prof Emeritus Dr Mohd Ismail Noor
---
Meet our Members: MASO
Meet MASO in our interview series in which World Obesity's member organisations share their mission, current and future projects, challenges and successes. Click on the image below to read the interview.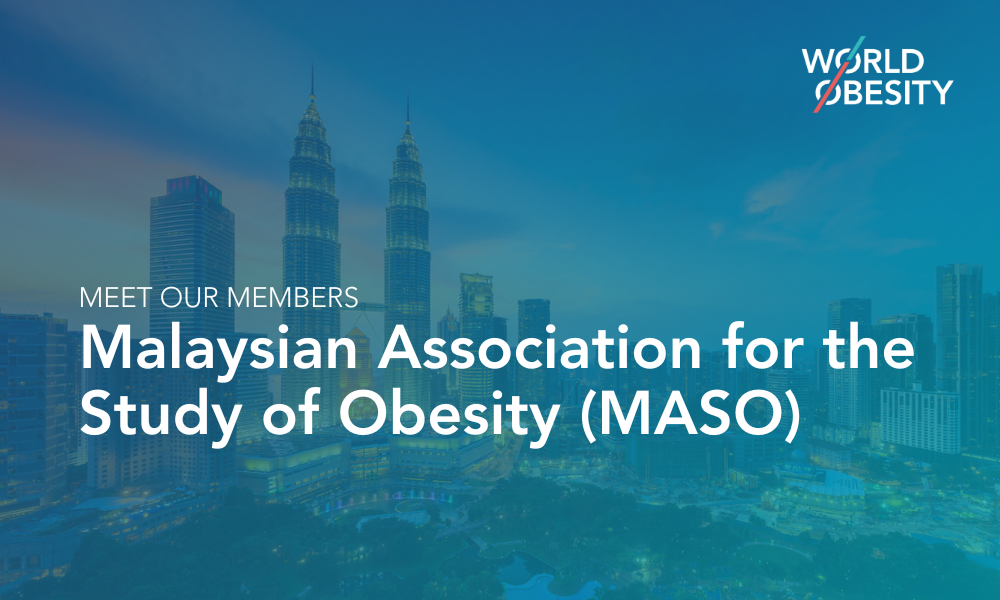 MASO past events and activities: