Japan Society for the Study of Obesity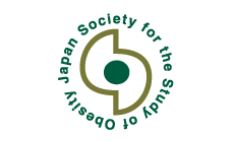 JASSO is the leading obesity organisation in Japan and is a Full Member of World Obesity. Members of JASSO consist of medical researchers, general practitioners, allied health care professionals including nurses, dietitians, clinical laboratory technicians, pharmacists, physiotherapists and health fitness programmers, as well as agricultural, biochemical, physiological and pharmacological researchers.
Since its inauguration, JASSO has played a leading role in obesity research internationally, especially in the areas of appetite regulation, the role of autonomic nerves in the fat synthesis and the decomposition, etiology and pathophysiology of obesity. JASSO is now at the forefront of molecular biology research related to obesity, and clinical applications thereof.
President: Kotaro YOKOTE, MD, PhD
Representative: Daisuke Toyama