World Obesity welcomes two lived experience representatives to our Board!
Following our Annual General Meeting held on 12 July 2023, we are thrilled to welcome two lived experience representatives to our Board of Trustees - Ogweno Stephen and Amber Huett-Garcia.
---
The new positions are recognition that our strategy can only be implemented by harnessing the expertise of those living with obesity, and the successful candidates were selected on their suitability to advocate for person-centred approaches to treatment and prevention of obesity.
Representing high income and low/middle income parts of the world, the new Board members will also be tasked with ensuring that people living with obesity are at the heart of all our activities, voicing the concerns and considerations of those living with obesity, advising on how to better support people living with obesity, including by addressing stigma and weight discrimination, and contributing more broadly to the leadership decisions and overall running of the charity.
---
Meet the new Trustees
---
Ogweno Stephen
Ogweno is a Kenyan entrepreneur and founder of the Stowelink Foundation, a youth-led organisation working for healthier communities in Sub-Saharan Africa. Ogweno grew up living with obesity in childhood and adolescence, in turn developing multiple and related NCDs - experiences he has used to shape his advocacy efforts in adult life.
Ogweno Stephen
In Ogweno's words,
"I am continuously advocating for and practicing a people-centred approach when it comes to my work in the obesity space, and support meaningful involvement of people living with obesity, and the localisation of standardised best practices."
He is committed to promoting story-telling advocacy from people living with obesity, and in his role as a World Obesity Trustee, he will call for "better ways of involving people living with obesity in ways that avoid tokenism and embrace best practices."
We are thrilled to be able to draw upon Ogweno's perspectives as a health advocate who works with people living with obesity in Africa, where obesity and associated conditions are accelerating at alarming rates.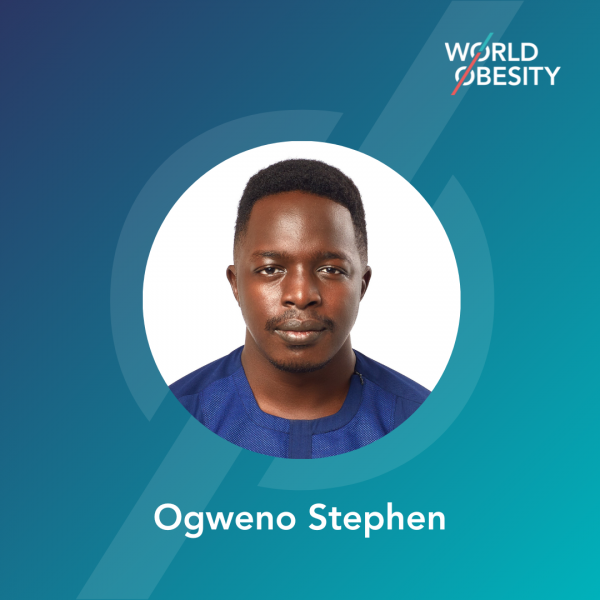 "I have gathered real-life unique experiences of what works, what doesn't work and what could be done better, especially in addressing the challenge of obesity in developing countries, and particularly in the African continent." Ogweno Stephen
Amber Huett-Garcia
A former Chair of the Obesity Action Coalition, Amber is a dedicated advocate for obesity healthcare, using her storytelling ability to convey the multiple and ongoing difficulties that people living with obesity may face. Amber has undergone therapies including metabolic surgery, pharmacotherapy and ongoing medical support, including mental health, in order to support weight loss.
Drawing on her professional background as a director of an audio media company, Amber is a skilled relationship builder, able to mobilise volunteers from the obesity and education networks which she dedicates her time to. Amber has a strong personal brand and social media presence which aids her relationships with key members of the obesity community and even state legislators to US Congress. Her capacity for network building contributes to her knowledge of media, and the need to tell compelling stories with people at the centre.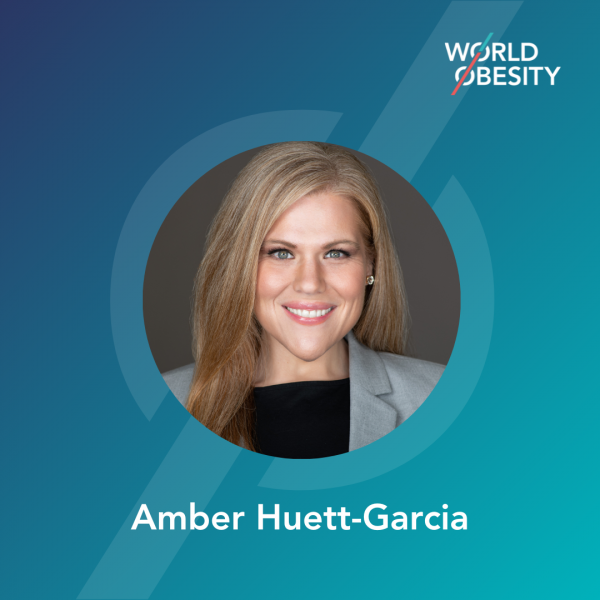 Amber Huett-Garcia
Amber is familiar with the prejudice that people living with obesity face and is committed to helping us with messaging and campaigning against weight bias.
Further, Amber is dedicated to tackling wider health inequalities as a result of socio-economic class, ethnicity and gender. As she says,
"I get an up-close look at social determinants of health as a leader in a large, urban school district, where we are constantly reckoning the impact of racism, poverty, and lack of resources on health and student achievement."
Amber is involved in analysing early intervention programmes among these communities to prevent diabetes and obesity, insights which she will use in her new position. She hopes to be part of the moment when "obesity treatment coverage and access changed across the world", a target which aligns neatly with our mission.

---
"I am so pleased to welcome Ogweno and Amber to these newly created roles on the Board of Trustees of the World Obesity Federation. Our work is made far, far more effective by having the voices of people with lived experience on the Board. They will ensure we keep the needs of people living with obesity front and centre in our deliberations and will bring considerable governance and leadership skills to these roles."
- Louise Baur, President of the World Obesity Federation
---
Our Annual Review and Report for 2022
During our 2023 AGM, we also released our Annual Review and Report for 2022, please click here to download.
Annual Review and Report 2022