World Obesity participates in the WHO Consultation on People Living with Diabetes
The importance around the need to engage people living with NCDs (PLWNCDs) in the noncommunicable diseases (NCD) response has substantially grown over the years. The COVID-19 pandemic has revealed a deadly interplay with the NCD epidemic.
NCDs dramatically increase the risk of developing a severe COVID-19 illness, accompanied by higher mortality rates, and it is vital that we focus during this time on improving the health and reducing the vulnerability of PLWNCDs while addressing long-term well-being through public health initiatives.
However, the current situation also provides an opportunity for governments to step up action on NCDs, both in their response to and recovery from the current pandemic, and PLWNCDs can offer unique and invaluable insights alongside advocating for and effectively designing and delivering programmes, policies and services that address the challenges and needs that communities face. The lived experience can help make these interventions become more effective and efficient.
With the establishment of the WHO Global Diabetes Compact, there is an opportunity to institutionalise meaningful engagement of people living with diabetes (PLWD). The WHO NCD Department along with the GCM/NCD Secretariat invited WHO colleagues, UN agencies, WHO Civil Society Working Group members and Non-State Actors to a Consultation to strengthen meaningful engagement of PLWDs and ensure they have a meaningful contribution to the Global Diabetes Compact. This new Consultation built on previous WHO informal consultation with PLWNCDs (December 2020). The Consultation aimed to include the insights collected up to date to help support the concrete involvement of PLWD in the Global Diabetes Compact.
GLOBAL DIABETES COMPACT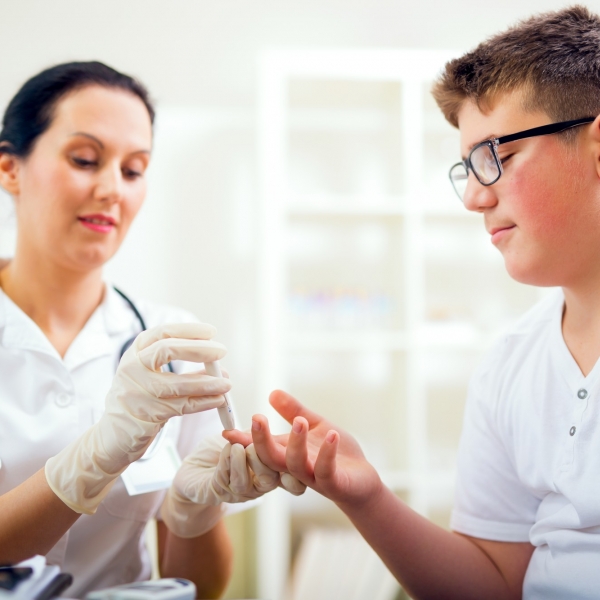 World Obesity is committed to advocating for people-centred care and ensuring that PLWNCDs are at the heart of all our work. Obesity is by far the most common risk factor for Type 2 diabetes and an independent prognostic factor in COVID-19, leaving people with diabetes and obesity at significantly heightened risk for adverse outcomes. With 800 million people around the world living with obesity, governments are asked to include obesity prevention as well as management in robust national diabetes plans. This Consultation and the inclusion of PLWDs was a positive step and we will continue to advocate for the following:
Governments commit to introducing upstream policies to improve the environments we live in;
Recommendations on how health professionals should tailor their care for PLWNCDs;
The need to provide safe and respectful health care for PLWNCDs, including resources;
For PLWNCDs to be included in the planning, development and evaluation of interventions and guidelines.
Subscribe to the Policy & Advocacy Newsletter
To stay updated and find out more about World Obesity's policy events and advocacy activities please subscribe to our new newsletter.
SUBSCRIBE