World Obesity Day Focus Group Insights: Blog by Maggie Gray
We are excited to be gearing up for another World Obesity Day (WOD) on 4 March 2023. The annual awareness day is a fantastic opportunity for everyone in the obesity sector – and many people from outside it – to come together and call for lasting change.
We want World Obesity Day to be genuinely collaborative and to reflect people's voices around the world. So, this summer, we embarked on a series of focus groups to find out what people think of and want from the day. We spoke to World Obesity members, people living with obesity, healthcare professionals, and sponsors, to get a wide range of perspectives.
Here's what we found:
---
Why World Obesity Day matters
---
It helps raise awareness and amplify voices
Almost everyone we spoke to agreed that having a single global cause day helped them to reach more people and amplify their voices.
"It's the unification. This ability, all around the world, to amplify our voices at the same time." (USA)
"Having the opportunity to join forces in an international campaign … helps us to reach further, to have a louder voice, and to increase awareness." (Spain)
"It gives me a lot of joy that we can use this [day] as an opportunity to create awareness … that yes, obesity exists, that there is something you can do to prevent it, and for those living with it there is something that you can do to stay healthy." (Cameroon)
It encourages collaboration in the obesity community
Community-building is another valuable part of the day. People appreciate opportunities to collaborate and share skills, expertise, and advice with other obesity advocates and experts.
"It's very useful to be able to share everybody's [ideas], to try to make things move a bit faster." (France)
"We got involved in WOD to create more international linkages for programs and activities that have wider and stronger impact." (Philippines)
Right: Screenshot from focus group session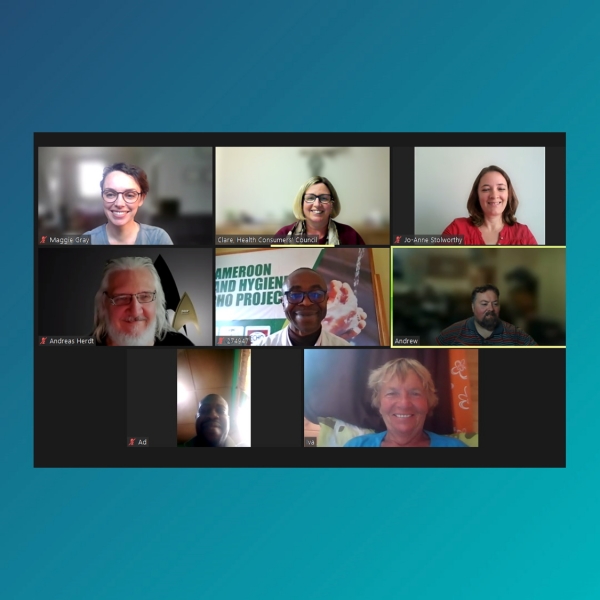 It kick-starts conversations
Sharing stories and encouraging conversations about obesity – both in public and in private – is easier on World Obesity Day because more people are likely to listen.
"It gives us an excuse to talk to colleagues about it and to raise the subject because it's very often, especially in the UK, so dismissed." (Healthcare professional, UK)
"In 2021, I published a story about my own journey in the dailies and in the media. It got a lot of traction and people found inspiration in my story." (Person with lived experience, Ghana)
"World Obesity Day is, for me, a day that we can remind the public that they don't have to do it alone. If they are struggling with it, there are always people who are advocating for them." (Person with lived experience, Malaysia)
---
Important messages and audiences
---
Obesity is a complex disease
Encouraging people to understand that obesity is a complex disease rather than a lifestyle choice, remains a priority among most groups.
"In Africa obesity is not considered a disease. In fact, it's considered a sign of prestige … and then our conversations around obesity begin to fade off." (Person with lived experience, Kenya)
"It's still not accepted as a disease by the public. People still feel a lot of shame, they don't get the treatment they need, insurers don't cover it." (Member, USA)
Target healthcare professionals
When we discussed core audiences for World Obesity Day, almost everyone mentioned the importance of reaching healthcare professionals to improve awareness and end prejudice.
"It's in our medical profession. I've heard doctors say things like 'she's just fat and lazy, she doesn't want to put the work into being healthy'. I just want to do everything I can to prevent anyone else from hearing stuff like that." (Person with lived experience, Canada)
"We have to get the healthcare professionals on board before we can have some meaningful headway." (Healthcare professional, Nigeria)
"The trouble is, in France, not many doctors think obesity is a disease. Most think it's a lifestyle choice." (Member, France)
Get youth involved
Many participants suggested targeting young people, either through schools or youth advocates.
"I think that teenagers are truly important in sharing their voices." (Funder)
"I am personally really looking for how we're thinking about kids." (Person with lived experience, USA)
"Next WOD we might try to go to schools, because if we start talking with the next generation … it becomes transgenerational." (Member, Nigeria)
Emphasise systems change
Focusing on the environmental and systemic causes of obesity is important, particularly as part of the effort to end weight stigma and to reach wider activist groups.
"If we're always focusing on weight then we're always going to be focusing on the person and the person's choices rather than the conditions that contribute to poor health." (Person with lived experience, Australia)
"World Obesity Day should not be seen as raising awareness on body size but rather tackling on the conditions that cause obesity." (Person with lived experience, Ghana)
"Educating folks to … learn more about the physiological components, the environmental components, the multifactorial and complex nature of obesity, could help destigmatise this disease and improve access to evidence-based care and treatment." (Funder)
---
The Importance of inclusivity
---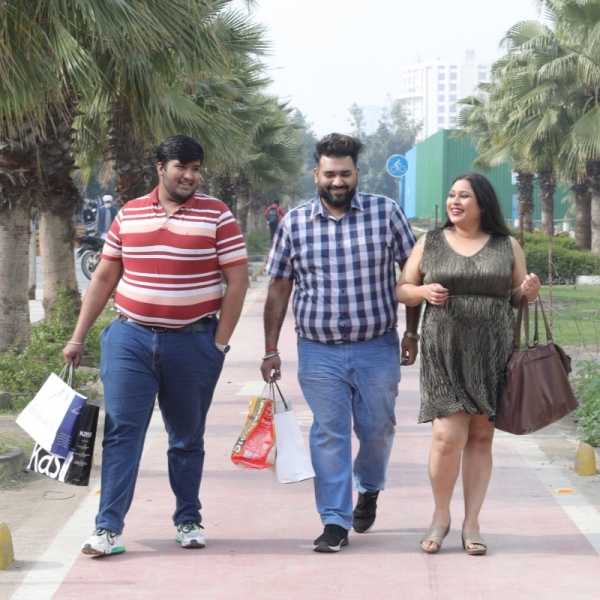 Be inclusive and positive
People living with obesity have a broad spectrum of experiences which should be reflected and respected. Promoting acceptance and understanding of a range of perspectives will strengthen campaigns.
"I think body positivity and what we're talking about can go well together. You have to love yourself to want to care for yourself and seek the help you need." (Member, USA)
"Everybody is dealing with obesity in their own way – some people aren't coping with it, some people are, some people are trying to find a solution … It should be inclusive of everybody wherever they are in their journey." (Person with lived experience, Australia)

Call out weight bias
Stigma and bias are major barriers to people taking part in WOD, so tackling prejudice and supporting people with lived experience must be a priority.
"The weight bias from healthcare professionals … You just don't see that with many other diseases, if any." (Sponsor)
"There's a lot of mocking around it and blaming. It seems like if you have cancer, you're not blamed for that, but if you have obesity you must have done it to yourself." (Person with lived experience, Canada)
"I always feel like I'm the only one talking about obesity and I feel like sometimes it's not in the public discourse." (Person with lived experience, Ghana)
---
Making WOD work for its participants
---
Balance local and global messages
World Obesity Day is a global awareness day that encompasses many local and community campaigns. Participants want a clear overarching message, but also the flexibility to tailor and adapt their campaign to suit local audiences.
"Strategies will not be uniform across the world because every region has its own peculiarities." (Healthcare professional, Nigeria).
"We need to continue with a global message, but we can make or create different calls to action in different areas." (Member, Mexico)
"What's happening in one country doesn't mean it's happening in the next … So we have to be flexible enough in our themes." (Member, USA)
Provide actionable ideas
People want inspiration for impactful WOD activities. World Obesity can work with partners to provide inspiring examples, templates, and tips.
"Having actionable steps that actual people can take … In the past has included using people-first language." (Member, Kenya)
If I had a request of the day, it is: how can it be actionable in the context in which I live … How can I move and take action?" (Member, USA)
---
Looking Ahead
---
All these insights are incredibly helpful as we prepare for World Obesity Day 2023. We will work hard to ensure that future WOD activities encourage conversation and collaboration between participants; to engage new audiences and highlight multiple perspectives and experiences; to tackle weight stigma and point out systemic failures; and to provide clear, inspiring ideas that are easy for anyone to adapt and implement.
World Obesity Day 2023 will focus on 'Changing Perspectives' about obesity through conversations and stories. We want to help facilitate impactful discussions with healthcare professionals, youth, policymakers, people living with obesity, and employers – but also between World Obesity Day participants. The focus groups proved that World Obesity Day's biggest asset is everyone who takes part, and we encourage you all to share your stories, perspectives, skills, ideas, and support.
We will be providing regular updates and calls for support and engagement in the coming weeks via our World Obesity Day newsletter. Please keep an eye out for updates and get in touch to ask a question or offer to support.
World Obesity Day 2023
Sign up to our newsletter here - select 'World Obesity Day' as your area of interest - to receive all the information as it unfolds!
Sign up to our newsletter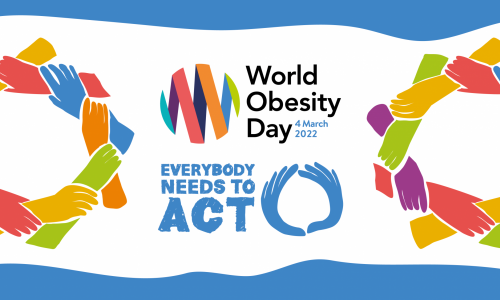 News World Obesity Day Jul 28, 22
World Obesity Day 2022: Outcomes and impact
We are very pleased to release the Impact Report for World Obesity Day 2022!
Read Post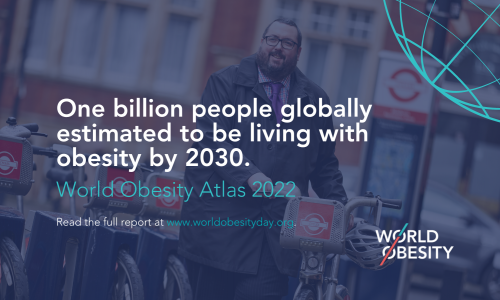 News Press Release Mar 04, 22
One billion people globally estimated to be living with obesity by 2030
Published on WOD 2022, the Atlas report estimates that by 2030 a billion people globally will be living with obesity.
Read Post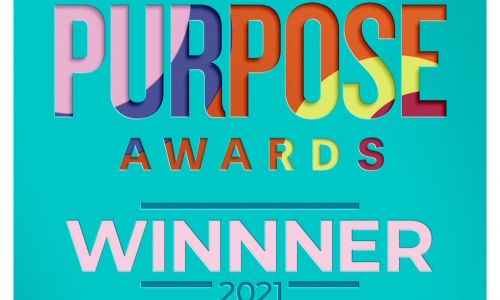 News World Obesity Day Jul 27, 21
World Obesity Day wins best Health Cause Campaign award
Earlier this month the World Obesity Day campaign won the Purpose Award for best Health Cause Campaign.
Read Post