World Obesity Day 2023: Key outcomes and impact
On 4 March 2023, people and communities around the world marked World Obesity Day. This year's theme 'Changing Perspectives: Let's Talk About Obesity' built on the success of previous years while also exploring a new direction.
The World Obesity Day 2023 campaign aimed to encourage constructive conversations about obesity that could help key audiences challenge stigmas, taboos and misconceptions, share ideas, and work together to find cross-cutting solutions.
We developed the campaign with input and feedback from a range of stakeholders to ensure a variety of voices. These included World Obesity staff alongside creative agency Shape History, with regular input from a Global Advisory Group of expert regional representatives. This year we also consulted stakeholders via surveys, focus groups and informal conversations. Our theme and narrative moved away from the 'everybody' themes of 2021 and 2022 to focus on systemic issues, stigma and the importance of talking about obesity.
We developed a wide range of new assets including conversation cards to make talking about obesity easier for everyone. These were designed to be useable beyond World Obesity Day and are available on the WOD website. Members and trusted collaborators were given exclusive access to editable versions of some of the assets in order to adapt them for their country, language and other circumstances. Overall, there were 19,000 downloads of our WOD 2023 assets!
"Love that you give us the footprint to ensure we can communicate to our community the importance of this message." WOD Participant, USA
WOD 2023
The World Obesity Day website was reskinned and reconfigured for 2023 with key changes including a dedicated youth page and the 'It's on the cards' interactive deck. 88% of survey respondents found the website to be 'extremely useful' or 'very useful'.
In the build up to WOD, we held an online interactive workshop attended by 76 of our members, where they shared plans, ideas and questions.
WOD 2023 saw excellent engagement from obesity groups and, together with World Obesity's accompanying Atlas report, generated record press coverage - achieving its goal to kickstart discussion around the world.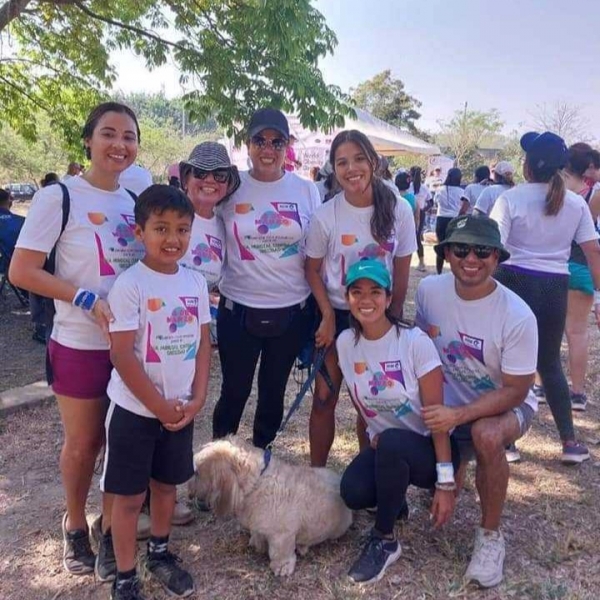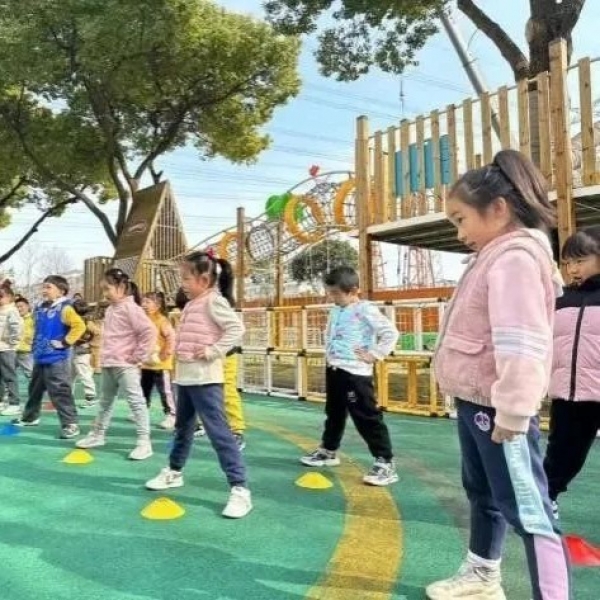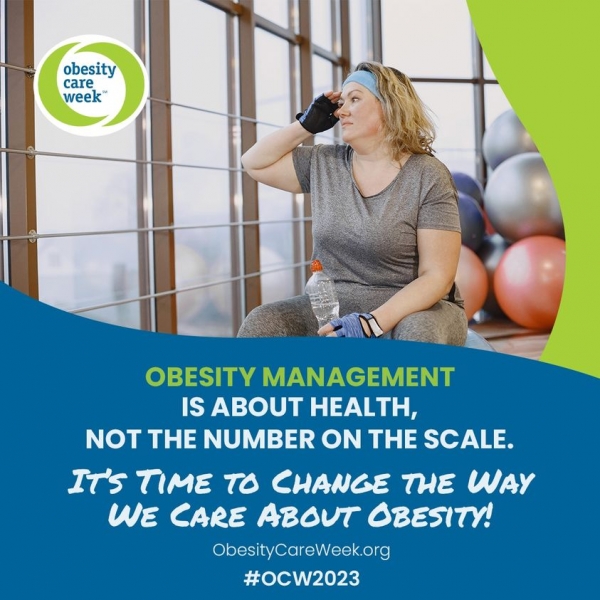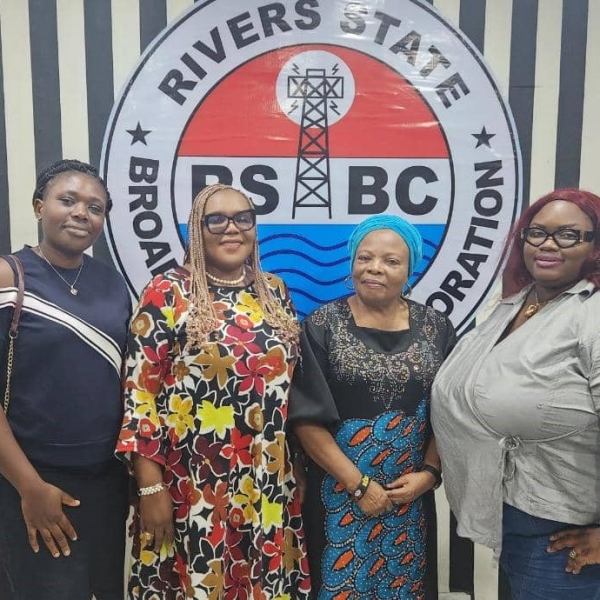 Campaign Highlights
We reviewed this year's campaign development process and outcomes, as well as celebrated some of the successes around the world. Here are some of the highlights:
54,680,935,184 global press reach as at end March 2023 (compared to 1.9 billion in 2022)

440,221,567 Twitter impressions across the hashtags and over 2.6m direct impressions i.e. solely World Obesity channels (+58% on 2022)

23,648,359,200 one-day press reach on the day of publication (3 March 2023)

70% acquisition to website via organic search compared to over 60% via paid ads in 2022, demonstrating strong organic reach

124% increase in Global Obesity Observatory users in March and a 111% increase in page views (from 62k in 2022 to >130k in 2023)

19,000 total downloads of campaign resources across 9,000 users

Strong global reach with website visits from 180 countries. Top visitor numbers were from: USA, India, Mexico, UK, Brazil, Argentina, Spain, Italy, Netherland, Malaysia

150+ stories and events across ~40 countries added to the World Obesity Day website

175 attendees at high-level global policy event featuring the Director-General of the World Health Organization

100+ European media stories online, in the press, on radio and TV

8.5m impressions of #IntercambiandoPerspectivas

20,000 delegates at landmark Chinese virtual summit and 400,000+ Chinese school students engaged in WOD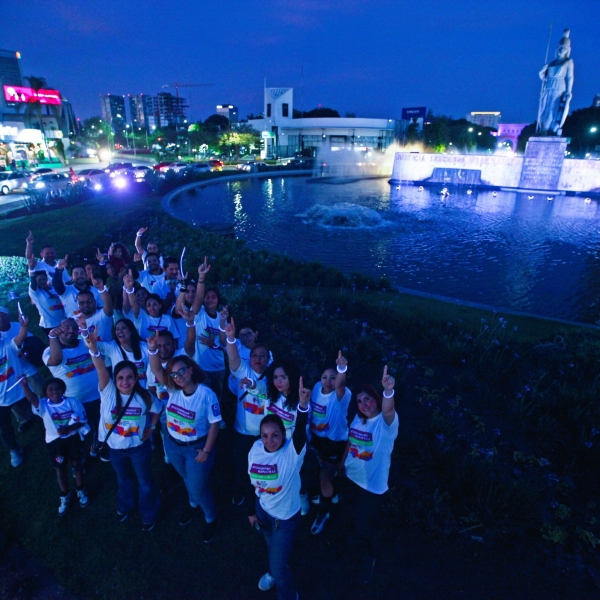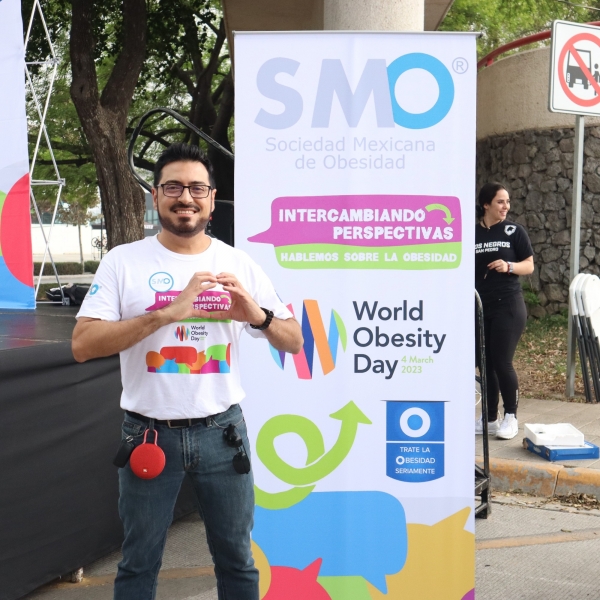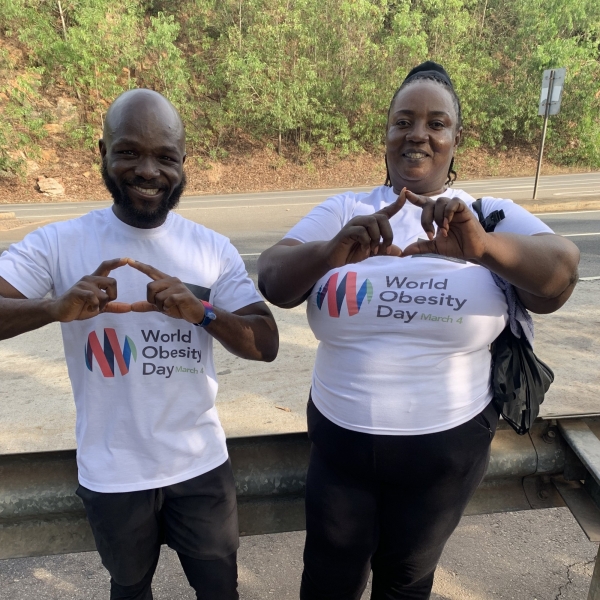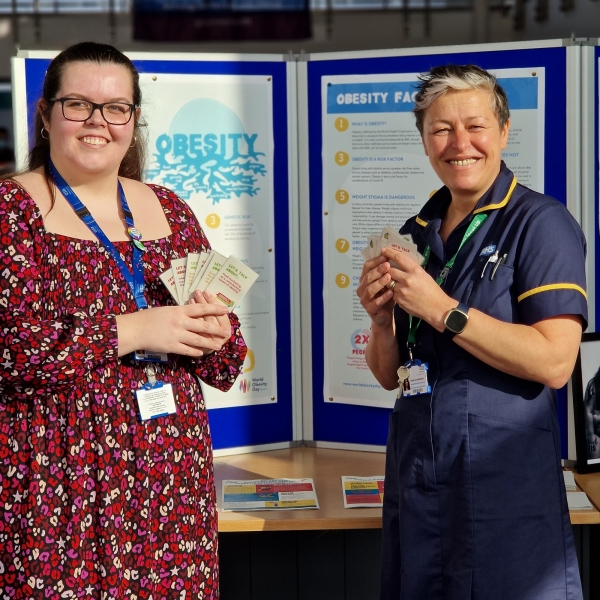 WOD 2023
World Obesity Federation commits a portion of its core funding to WOD each year, with additional support from external sponsors.
Our 2023 campaign was supported by:
Boehringer Ingelheim
Eli Lilly
IFA Celtics
Medtronic
Pfizer
Allurion
Vivus
(Supporters have no influence on content or execution of the campaign.)

Key Learnings:
Some of the key learnings from 2023 to consider in our planning for 2024 include:
Translations: As a global campaign, World Obesity Day needs to be accessible in many languages. Finding a translatable theme and enabling easy translation of campaign assets are important.
Actions: This year saw the development of longer-term calls to action as part of WOD's goals. These should be reinforced throughout the year so there is continuity and momentum between campaigns.
Assets: Access to a range of assets is important to supporters and participants. New and existing assets should be developed or updated in collaboration with people with lived experience to ensure they are inclusive.
Collaboration: This year's focus groups and interactive WOD workshop event helped collaborators connect and share ideas. Integrating more opportunities into the campaign development process will help us realise our long-term call to action to expand local networks.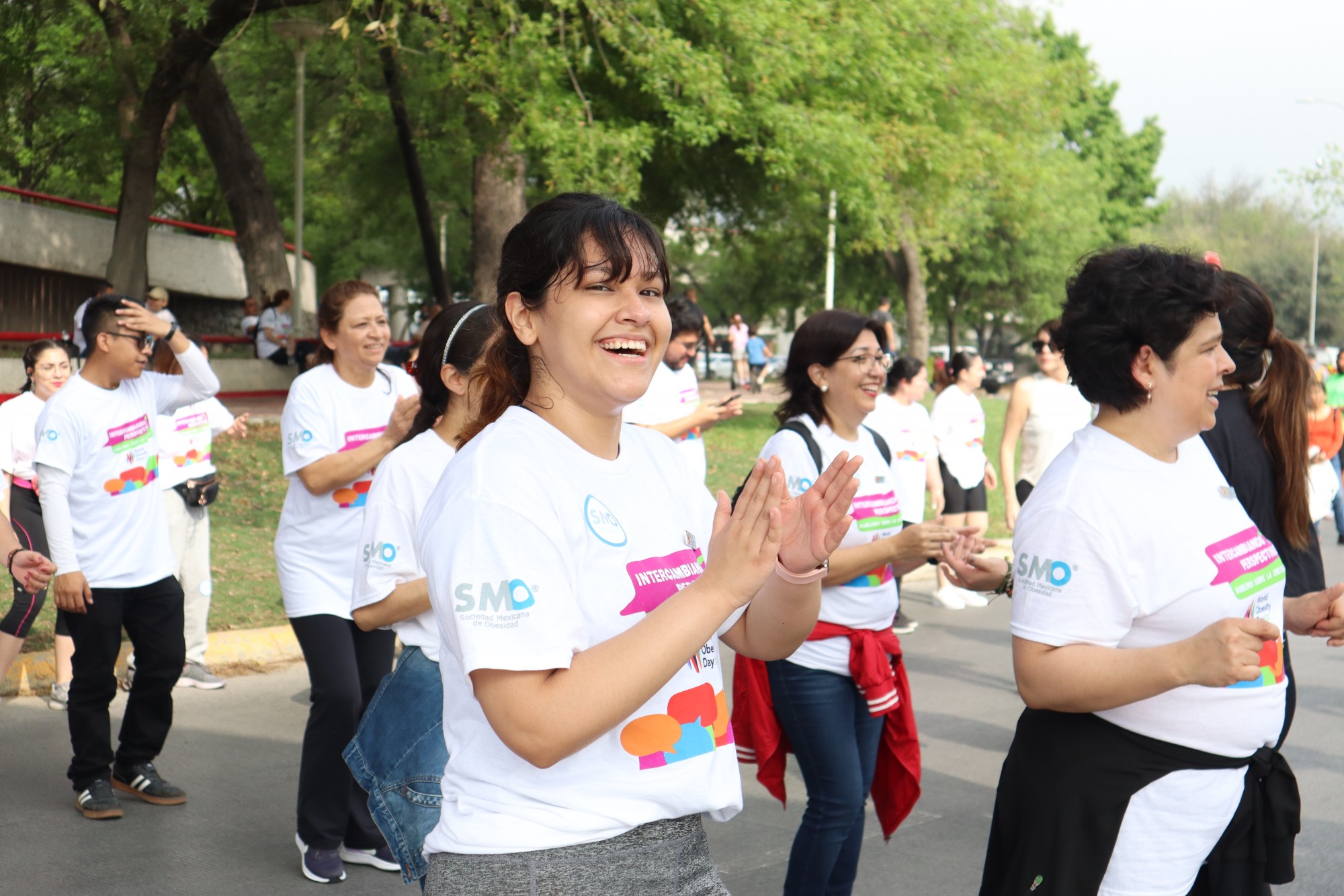 Looking ahead
World Obesity Day 2023 sought to change perspectives by encouraging more and better conversations around obesity – with the longer-term goals of helping countries to develop strong advocacy networks and push for national action plans.
We identified 3 ongoing calls to action:
Continue the conversation: This year we created a set of conversation cards to make talking about obesity easier for everyone. They are available as education and event tools all year round.
Build new networks: We encourage people to reach out to other local groups dealing with cross-cutting issues. By engaging and collaborating with others, we can learn about useful regional approaches, share experiences and learnings around advocacy, funding, prevention, care, and more, and help create effective national strategies.
Push for national action plans: Finally, we encourage advocates to push for accelerated action and investment in national strategies, and the integration of obesity into broader health agendas. Supporters can use the Atlas Report 2023 and Global Obesity Observatory data to support their arguments.
Our strategic approach for 2024 is to focus on empowering members and collaborators to activate their regional networks, and to maximise the campaign's meaningful reach and impact, as we aim to elevate WOD to even greater heights in 2024!
Get Involved
If you wish to offer support or get involved in WOD 2024 in some way, please connect with us.
Contact us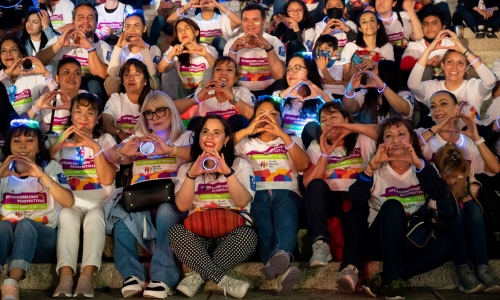 News World Obesity Day Mar 30, 23
World Obesity Day 2023 – changing perspectives around the world
We celebrate another successful World Obesity Day and share some of the highlights from around the world.
Read Post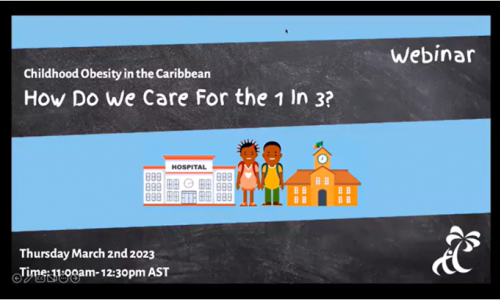 News World Obesity Day Apr 27, 23
Healthy Caribbean Coalition: World Obesity Day activities
The Healthy Caribbean Coalition (HCC) marked World Obesity Day with a number of events.
Read Post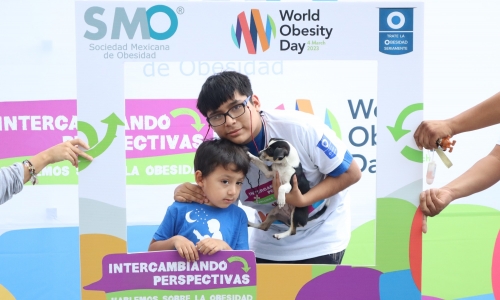 News World Obesity Day Apr 27, 23
Sociedad Mexicana de Obesidad (SMO) hosts a variety of events for World Obesity Day
SMO organised its broadest and most ambitious programme of events for World Obesity Day 2023.
Read Post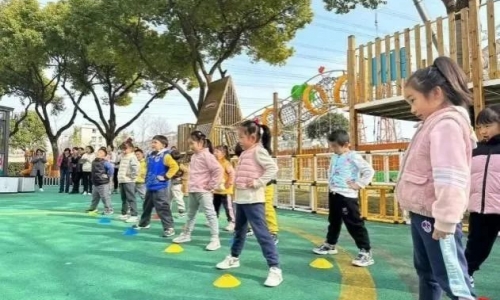 News World Obesity Day Mar 30, 23
World Obesity Day 2023 in China: Summit and local activities
A landmark virtual summit with some 20,000 participants was held this World Obesity Day by OPCS-CNS.
Read Post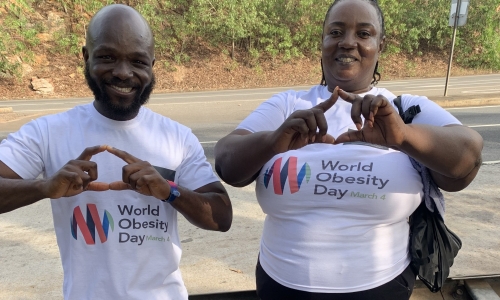 News World Obesity Day Mar 30, 23
BeActive Foundation Ghana marks World Obesity Day
BeActive Foundation embarked on a health walk in Aburi, Ghana on World Obesity Day 2023.
Read Post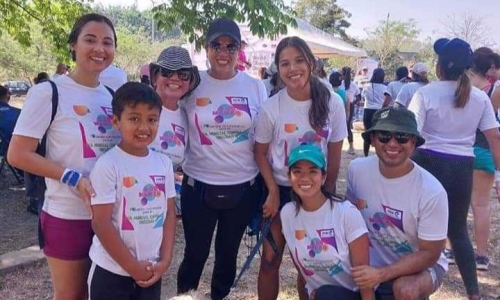 News World Obesity Day Mar 30, 23
World Obesity Day 2023: ASOBE Activities
Asociación Salvadoreña de Obesidad (ASOBE), marked a hugely successful World Obesity Day campaign.
Read Post