What are the actions needed to keep humans and the planet healthy and foster a movement to create societies focused on well-being?
On World Health Day 2022, this is the key question the World Health Organization is seeking answers to, and the World Obesity Federation has further insights on these priorities from its work with young people over the past 6 months.
World Obesity was enlisted to undertake the 'Youth Voices for Planetary Health' project through a grant from the Wellcome Trust as a member of its formerly hosted Health and Climate Network (HCN). The Health Climate Network is an alliance of organisations working to put positive health outcomes at the centre of the responses to the climate crisis. The Network advocates for evidence-based-policy solutions that save lives and improve global health.
There was no question that we had to work with young people when deliberating the future advocacy and strategic priorities for the HCN. Young people are the loudest voices in the climate space. In 2021 we saw over 40,000 youth gather in Glasgow in advance of COP26 to present their views to ministers, negotiators, and officials and draft a Global Youth Position Statement. Although COP26 President Alok Sharma explicitly recognised that their voices must be heard and reflected in negotiations, many youths' ambitious pleas for climate action were not met in the updated commitments. Firstly, and just to put it out there – why were young people's inputs sought before, but not during COP26 negotiations?
World Health Day
Act4Food Act4Change youth leaders were in parallel demanding the inclusion of food in climate agendas and nationally determined contributions. They recognise that our food systems produce between 20-35% of global greenhouse gas (GHG) emissions. That without urgent, radical action our planet, our health is at risk. You can see their call-to-actions that were presented at COP26 here.
'Today our world is home to the largest generation of young people in history. In 2020, there were 1.21 billion individuals aged between 15 – 24, and predicted to rise to 1.4 billion by 2065. As future decision-makers and present-day changemakers, we as youth are demanding action on food systems failures and climate change.' - Act4Food Youth Leader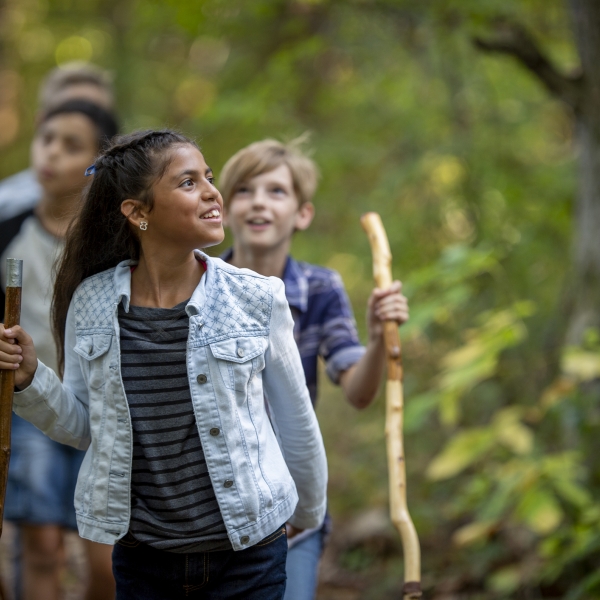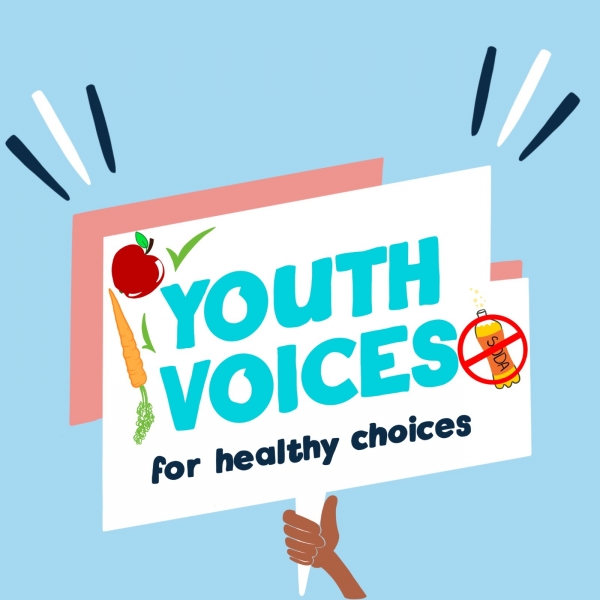 World Health Day
The second season of the Youth Voices for Healthy Choices podcast hosted with my colleague and friend Dara Karakolis, discusses the links between health and climate, with a focus on diet and food. We share stories told by changemakers who are working to achieve a healthier future for the planet and identifying key actions youth can take to elicit change.
Our conversations with Dr. Renzo Guinto, Dr. Lujain Alqodmani, Bernis Cunningham, Prof. Corinna Hawkes, Dev Sharma, and D'Arcy Williams were very timely indeed. It coincided with the launch of the most recent intergovernmental panel on climate change (IPCC) report that assessed the impacts of climate change with a focus on ecosystems, biodiversity, and human communities at the global and regional levels. Many common themes and findings were explored. We were also told that climate change is not only adversely affecting physical health but mental health across the globe due to forced displacement or climate-induced migration. The IPCC report emphasises that 'climate change including increases in frequency and intensity of extremes have reduced food and water security, hindering efforts to meet the Sustainable Development Goals (SDGs)'. We heard about the reality of food and water scarcity in the Philippines and listened to Bernis' stories working with communities in Nicaragua through his role as the Director of Planting Change Foundation.

So, what is the change we need to see?
To keep humans and the planet healthy and foster a movement to create societies focused on well-being we need to:
Embrace a multi-sectoral and inclusive approach that is centred on peoples lived experiences: Health needs to be recognised as an integral part of national climate agendas and must be addressed through a multi-sectoral and inclusive approach. We need fair consideration of diverse forms of knowledge, cultures, geographies, age-groups, and professions (incl. youth, farmers, indigenous communities).
Focus on accelerating action on the triple-duty solutions that have been recognised by the Lancet Commission on Obesity. These are stated in the Global Syndemic of Obesity, Undernutrition, and Climate Change report.
Capitalise on the wealth of information and digital technologies: Let's use these platforms to exchange knowledge and strategise on climate mitigation and adaptation measures. Digital technologies also support our ongoing advocacy efforts and social influencers should be engaged in our efforts to demand action.
Identify meaningful settings for action: Climate change, nutrition, and its associated health impacts must be incorporated in school curriculums – this will not only increase awareness but empower young people to become agents of change. The newly established at Sunway University, Malaysia is a good example of this in action.
Be mindful of our language and communication approaches: Break down the scientific facts into simple language, and disseminate them through multimedia channels, a language that's easy for people to understand and connect to their emotions.
Focus on initiatives and actions that can be implemented in our households and surrounding environments: COPs alone will not suffice to enact long-lasting and sustainable change. At a personal level, we can contribute to change by growing our produce, learning about sustainability, reducing our plastic consumption, and more. But remember, there is a societal responsibility, and we must not bear the brunt of something that is not merely our fault. Everyone has a role to play – including governments.
Advocate for fiscal policies: Healthy and sustainable food options needed to be more accessible and affordable to support individuals in making food choices that not only protect their health but the planet.
Build a bridge between food and finance and embrace finance as an essential way to expedite the food transition.
---
'Young people aren't just the leaders of tomorrow, we're the leaders of today. I firmly believe that as a collective, we have the energy, skills, and ideas to improve society and our environment for the better today. Including young people in social action, empowers and upskills young people. It improves outcomes for our communities, and it diversifies and sustains organisations. Simply put, everyone benefits.'
Dev Sharma, Bite Back 2030
---
D'Arcy Williams (UNICEF) and Dev Sharma (Bite Back 2030) enlightened us with clear words of wisdom and advice for young people who are working to foster a movement to create societies focused on well-being:
Remember that your passion, voice, and experiences are enough. Don't be afraid to speak up, and when doing so, bring your lived experiences and speak from the hard. This is the most powerful asset you have!
Build connections and find like-minded people. Team up, mobilise, and speak together. (This was also one of the main aims of World Obesity' 'Youth Voices for Climate Health' workshop that connected a broad range of health advocates with common goals and shared purpose).
Protect your mental health and well-being. Don't lose sight of your health and feelings when trying to help others.
Many thanks to Jane Gordon, Rachel Thompson, and our inspiring working group for their support in the delivery of Youth Voices for Planetary Health, to Hannah Brinsden for her guidance and direction throughout the project, and my fabulous co-host Dara Karakolis, and all interviewees on the second season of Youth Voices for Healthy Choices. And finally, but not least, the Wellcome Trust and the Podcast Company – without which this would have not been possible.
Contact us
Any questions about this blog, written by Claudia Batz, please email our team.
Contact us