Policy Symposium on NCD Prevention
Earlier this month, four European projects – STOP, CO-CREATE, PEN and Best-ReMaP – came together for a conference exploring future directions for nutrition and physical activity across Europe.
Through their work, each project is exploring different considerations, emerging evidence and policy monitoring for improving nutrition and physical activity to help prevent childhood obesity, other non-communicable diseases (NCDs), and improve the health of populations.
The joint project symposium included discussions on several priority policy areas for the prevention of NCDs, including childhood obesity, the impact of wider exposures and early life experiences, new monitoring and accountability frameworks and tools for tracking policies and their implementation. While it appears evident that our knowledge of policies and policy implementation in this area is advancing, there remains a significant gap between where we are and where we need to be, and a strong, coordinated response at EU level is needed to address this.
World Obesity is a Work Package leader in both STOP and CO-CREATE, responsible for the dissemination and communication activities of the project. Together with PEN and Best-ReMaP, we have developed tools, evidence and knowledge that now need to be used, updated, and enhanced to improve health and reduce risk of disease across Europe. Some of the collective achievements to date include:
Advanced understanding of the determinants of childhood obesity including interactions between environment and exposure and recognition that risk starts before birth
Enhanced policy auditing and monitoring of policy implementation, providing mechanisms to monitor, track and identify good practice in nutrition and physical activity
Enhanced support for policymakers for implementing policies
Advanced moves towards greater surveillance and policy harmonisation across Europe
Advanced knowledge on ways of mobilising and engaging different stakeholders, including holding them to account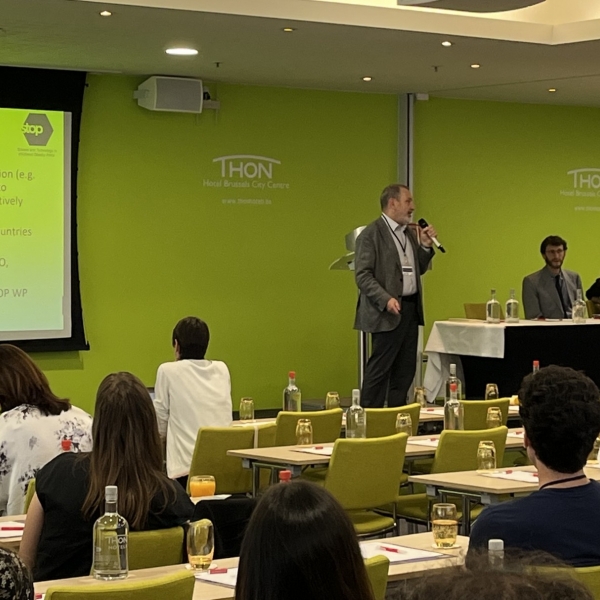 Building on the discussions held throughout the conference, we make the following recommendations as priority for European nutrition and physical activity policies:
Develop new action plans/roadmaps to help address childhood obesity and support healthier populations
Transform systems and strengthen food and physical activity policies to shape environments across Europe
Prioritise addressing inequalities and supporting young people
Harmonise data, evidence generation and full realisation of impact
Strengthen stakeholder engagement in policy development, implementation and evaluation