Obesity Week 2022: San Diego
Just a week after a successful ICO 2022, World Obesity participated in Obesity Week, the annual meeting hosted by The Obesity Society which took place from 1 - 4 November.
This was the first full meeting of the US-based obesity stakeholder community since 2019, and San Diego could not have been a more fitting and wonderful location.
The opening plenary focused on how the COVID-19 pandemic affected obesity and what the science is telling us about the added risks of complications and even mortality for people with underlying overweight and obesity.
Obesity Week 2022
World Obesity Federation President, Prof. Louise Baur, chaired and presented at several sessions, including updates to the ACTION Teens study and a joint session with EASO, TOS, and Obesity Canada on childhood obesity.
Our President-Elect, Simon Barquera, spoke to the challenges of aggressive food marketing in Mexico, while our treasurer, Prof. Caroline Apovian, joined sessions and was interviewed on 60 Minutes. Other World Obesity board members, including Publications Committee Chair, Donna Ryan, and EASO President and representative to the World Obesity board, Jason Halford, presented on recent studies on new therapies and promising approaches to addressing obesity among adolescents.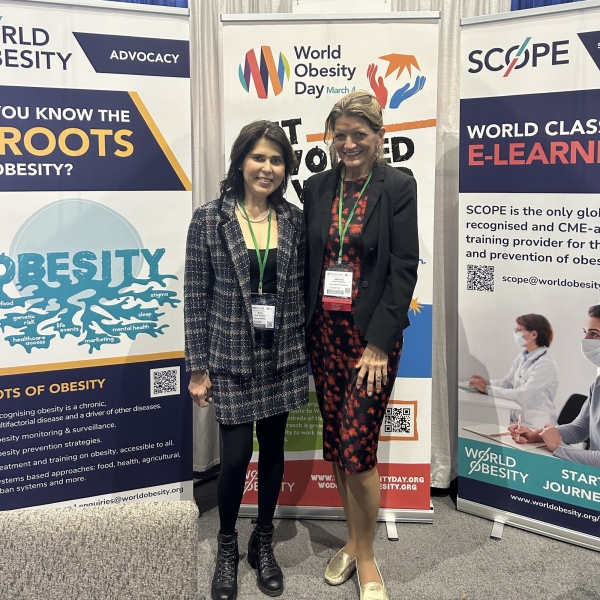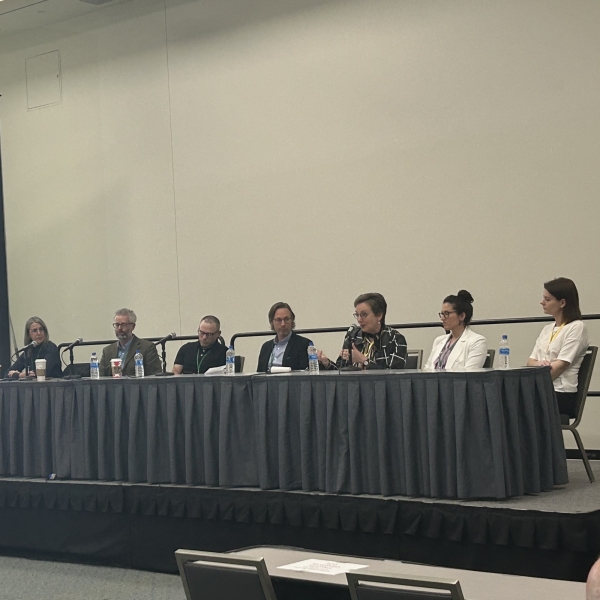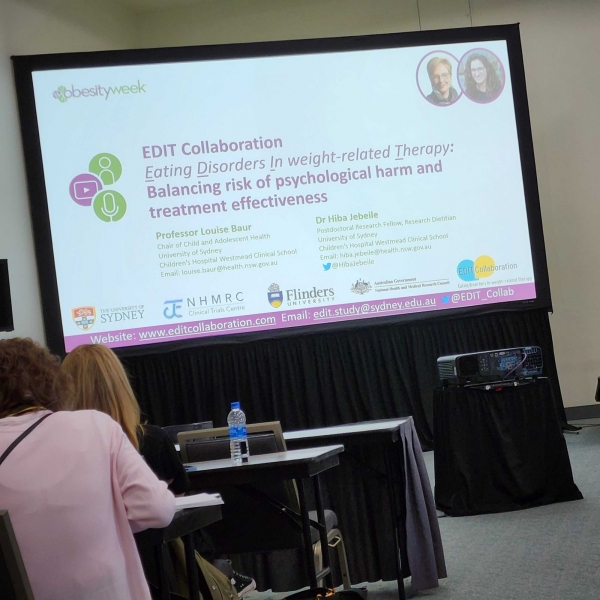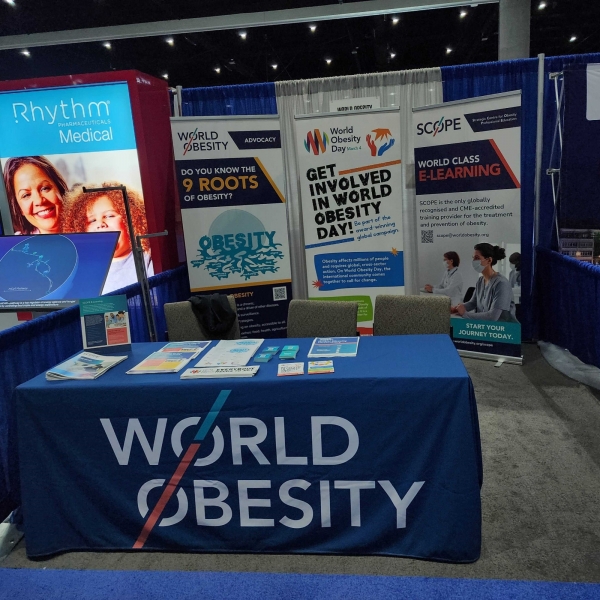 Most rewarding was the number of interactions with our members from all over the world, also a testament to how many international registrations there were, from over 60 countries.
Members from Oman, Kuwait, Mexico, Chile, Japan, and many others joined discussions on SCOPE and met with staff at our exhibition booth.
"The first in-person Obesity Week in three years has been a great opportunity to hear from some of the top experts in the world on new developments in obesity science, meet with colleagues, and greet members who were not at our recent ICO 2022 meeting. We thank the excellent organising committee of Obesity Week for yet another outstanding gathering."
- Johanna Ralston, CEO, World Obesity Federation
Obesity Week 2023
Obesity Week 2023 takes place in Dallas from 14 - 17 October. Click here for more information.
Obesity Week 2023