Obesity care: a glimpse into the future
There is no doubt that obesity is a chronic disease orchestrated by multiple factors. As such, many medical associations, including the World Obesity Federation, agree to recognize obesity as a chronic, relapsing and progressive disease that merits comprehensive interventions.
However, do we, healthcare providers (HCPs), place equal value on treating people living with obesity (PLWO) in comparison to other chronic diseases? This blog entry aims to demonstrate vital points in the treatment of PLWO.
Firstly, a gentle approach should always be taken when it comes to crafting conversations regarding obesity as the complex and sensitive nature of the disease can put PLWO in discomfort. A helpful launching point would be to attain permission from PLWO before the discussion. Without their authorization, discussing obesity may be unwelcome.
Drivers, obstacles, complications, and past endeavors are critical attributes and should be gauged during history-taking to help plan an optimal intervention. No patient is the same as the previous, nor the next. Personal weight history should be charted, and weight-changing events must be identified. With effective history taking, root causes that influence eating, activity, and weight can be recognized, establishing a groundwork for goal setting for each PLWO.
As for goal setting, achievable targets and modifiable changes should be connected to ensure better weight management among PLWO. There should be an equilibrium between the patient's and the doctor's agenda while maintaining the autonomy of PLWO.
Sustainable lifestyle modifications should always be the nucleus of weight management. Treatment possibilities should be laid out and information regarding risks, benefits, side effects, success, and failure rates must be specified without concealment. PLWO should be referred to other disciplines or allied health workers to ensure that PLWO obtain the appropriate care customized to their clinical profile and needs. Multidisciplinary and continuity of care ensures PLWO receive the deserved obesity treatment.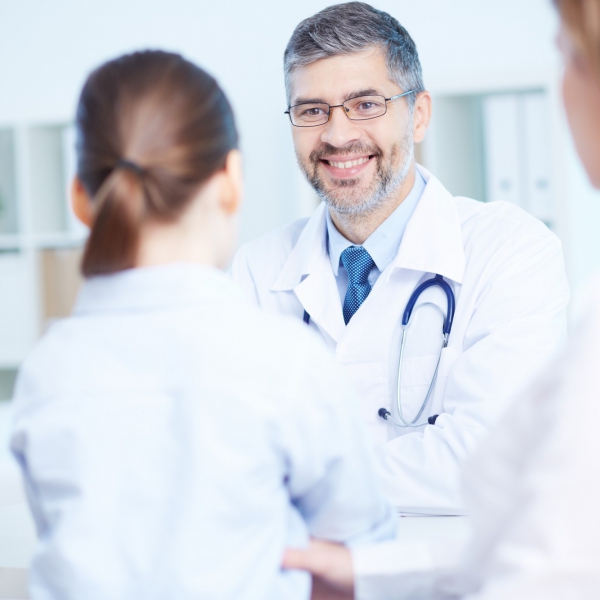 Lastly, our place of practice should be a solace for PLWO. PLWO often feel stigmatized in the community and experience shame, guilt, and distress in many areas of their life. The clinic should offer PLWO a sanctuary amid their troubled days. People-first language must be used by HCPs while communicating with PLWO. The clinic must also be aptly devised for PLWO. Chairs and tables should be durable. Bathrooms, examination couches, gowns, weighing scales, and sphygmomanometer cuffs suited for a wide range of BMI categories must be available. Furthermore, health promotion materials such as pamphlets, posters, and videos displayed should be weight-sensitive.
The time has come for us to reflect, reorganize, and reinforce ourselves as well as our practice to triumph the obesity crusade. Are we there yet? We may or may not be. But we must decide now that we are not going to stay where we are. Tiptoe if you must, but take the step!
---
Authored by Dr Steven Soo Huat Teoh (Advanced Medical & Dental Institute, Universiti Sains Malaysia) & Dr Karen Christelle.
Contact us
Have any questions about this blog, or want to submit your own? Contact our team now
Contact us