Obesity and Mental Health modules now available
On Mental Health Awareness Week, we are pleased to announce the release of two new modules exploring the interaction between obesity and mental health.
The two SCOPE modules provide a vital insight into the interaction between mental illness and obesity and the common pathways contributing to both. Enrol for free on our SCOPE E-Learning platform today, or read on to find out more.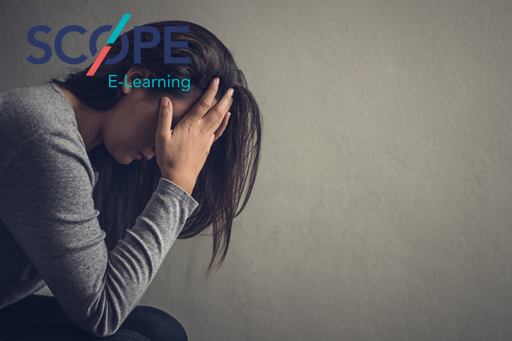 Obesity and Mental Health (Part 1) focuses on the high prevalence of common mental disorders in people living with obesity and the high levels of obesity in patients who live with serious mental illness. People with serious mental illness die 15-20 years younger than their counterparts due to metabolic illnesses, often as a consequence of obesity. It presents neural and psychological responses to food, the gut-brain axis, microbiome and epigenetic factors involved in the development of overweight and overeating. The role of anti-psychotic medication in causing weight gain and mitigating steps that clinicians might take to prevent or help weight gain is explored as is the role of psychological support to those with obesity.
Obesity and Mental Health (Part 2) considers the psychologist's or psychiatrist's role in a multi-disciplinary approach to management of obesity, in the understanding that obesity is an illness which affects and is affected by mental health. The evidence from a move away from a 'gatekeeper role' is considered, and the psychological factors which might increase either physical or psychological risk from bariatric surgery is explored, clarifying how these might be reduced or mitigated by intelligent psychological involvement, integrated working across services and appropriate liaison and onward referral to specialist mental health services where indicated. Eating disorders, alcohol use disorder and suicide and self-harm post operatively are explored in more detail. The evidence base for psychological interventions to support good outcomes after bariatric surgery is presented.
The modules are authored by two UK-based experts: Dr Samantha Scholtz, a consultant psychiatrist who specialises in the management of obesity and related disorders as well as the preparation of patients for metabolic surgery, and Dr Denise Ratcliffe, a consultant clinical psychologist specialising in working with people pre- and post-bariatric surgery.
You can enrol in both modules via the link below. The two modules are packaged together as one course, 'Obesity and Mental Health', and you will be able to access both modules once you have enrolled in this course. The modules are available in English, Spanish, French and Portuguese.
Enrol now!
Follow the link below to enrol in our new free modules on obesity and mental health.
Click here to enrol