Gulf & Lebanon Regional Recommendations: Next steps in Saudi Arabia
Following the release of the Gulf & Lebanon Regional Recommendations last year, World Obesity has worked with the co-authors in the region to facilitate the adoption of the recommendations in each country.
On Friday 2nd April 2021, we co-hosted "Current recommendations and strategies to prevent and manage obesity in the KSA: what to do next?" with the Saudi Arabia Society for Metabolic and Bariatric Surgery and the Saudi Commission for Health Specialties.
What is happening in the Kingdom of Saudi Arabia?
The Kingdom of Saudi Arabia is witnessing fast and progressive developments in healthcare provision and delivery. These include three initiatives from Vision 2030: the Quality of Life Programme (QoL), the National Transformation Programme, and the Health in All Policies strategy. Together, these initiatives aspire to improve the health and wellbeing of the population by leveraging food systems, the built environment, and more.
The COVID-19 pandemic has demonstrated how the Ministry of Health (MOH) and other governmental bodies are capable of rapid and effective action to protect the populations' health. We call for a similar multisectoral prevention and management approach against other common causes of death, including obesity. The prevalence of obesity in the Kingdom is notably high accordingly to the Kingdom's latest health survey. Furthermore, a recent study by World Obesity and RTI International in BMJ Global Health estimated that in 2019, the economic impact of overweight and obesity in the Kingdom of Saudi Arabia totalled US$19.2 billion (2.4% of the Kingdom's GDP in that year). Worryingly, if current trends continue, the same study estimated that by 2060 costs will rise four-fold to US$78.09billion, the equivalent to 4.2% of GDP.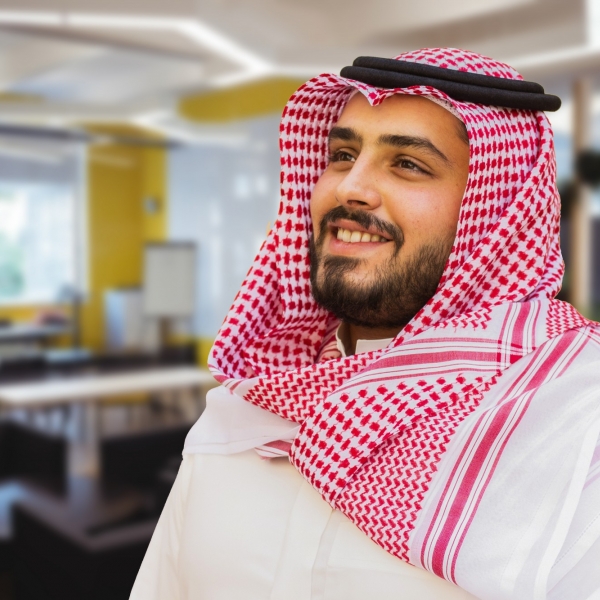 Several initiatives and programmes have been proposed to prevent and control the rise of obesity in the Kingdom. Examples of such initiatives include the Saudi Food and Drug Authority policies to reduce the content of sugar, salt, saturated and trans-fat, and the mandatory display of caloric content of foods overseen by the Ministry of Municipality and Rural Affairs. Taxation of sugary beverages by the General Authority for Zakat has also been implemented with a tax rate of 50% for soft drinks and a tax rate of 100% for energy drinks.
Finally, the MOH produced the Obesity Prevention & Control Strategy 2020-2030 last year and more recently, a committee to address obesity was formed by the Public Health Authority. The committee has a mandate to improve interprofessional education and training and foster collaboration between sectors to implement evidence-based strategies and programmes to prevent and manage obesity.
---
What next?
Evidently, a lot is going in the Kingdom. When we met with fellow obesity experts back in April, we discussed the best way forward in depth. In particular, we considered barriers and opportunities for our efforts and how we can better implement our existing strategies and programmes. We came up with 12 clear steps, which ranged from leveraging economic evidence on obesity to increasing capacity in primary care to empowering individuals living with obesity. We look forward to working with everyone and all to achieve our efforts.
---
Professor Mohammed Al Naami - Saudi Arabia Society of Metabolic and Bariatric Surgery
Dr. Nasreen Al Faris - King Fahad Medical City
Download here
Kingdom of Saudi Arabia: Next steps and resources
Regional recommendations for the treatment and management of adult obesity in the Gulf & Lebanon
Download (1.26 MB)
Current recommendations and strategies to prevent and manage obesity in the KSA: what to do next?
Kingdom of Saudi Arabia: Summary report
Download (12.32 MB)