Dr Tim Lobstein awarded inaugural WPT James Award
This year, World Obesity introduced a new award this year to recognise outstanding achievement in the field of obesity. And in its inaugural year, the award has been presented to Professor Tim Lobstein.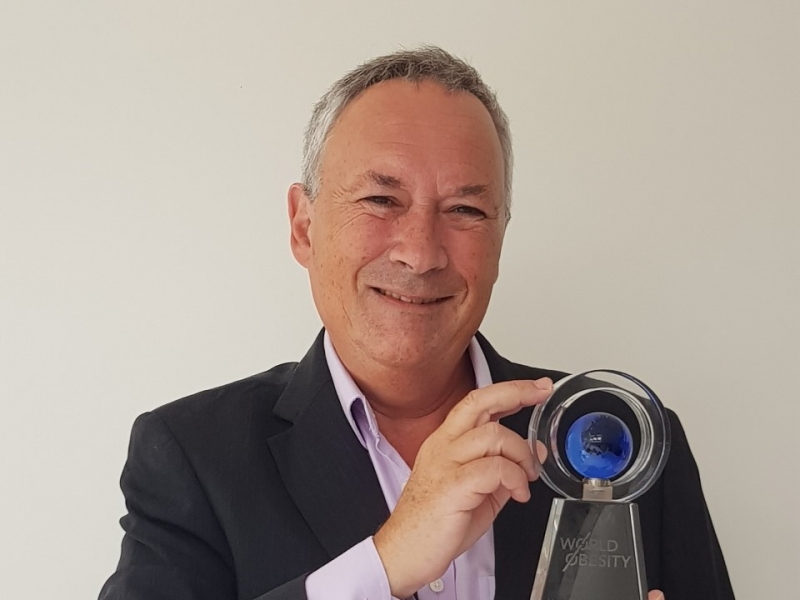 Tim has made outstanding contributions to obesity epidemiology and population medicine, including establishing the Global Obesity Observatory. During ECO/ICO 2020, he accepted his award, saying "I am deeply honoured and very grateful to the award-givers for this extraordinary privilege of being the first Philip James award recipient. There are dozens of people who deserve it more than I, and many people whose words I have borrowed and claimed as my own, not least Philip James. I feel as if all I have done is listen, repeat and expand on what I have heard!"
Named after Professor William Philip T James, one of the world's leading experts in the field of obesity, the award honours Professor James who established the International Obesity Task Force and the programme and offices for both the International Association for the Study of Obesity (now the World Obesity Federation) and the European Association for the Study of Obesity (EASO).
Prof Lobstein delivered a lecture as part of his acceptance, highlighting the importance for action, saying "When I had young children I was anxious about the junk food they were eating. Then I became angry with the promoters of junk food. Then I became active as a campaigner for children's health. From anxiety to anger to action. Now, today we can make a similar call for tackling obesity: from blame and shame to campaign."
Watch Tim's Speech
We will very shortly be uploading Tim's acceptance speech. Stay tuned for updates.