Dr (Steven) Soo Huat Teoh awarded SCOPE National Fellowship
Congratulations to Dr (Steven) Soo Huat Teoh, Malaysia, who has been awarded a National Fellowship by SCOPE (the Strategic Centre for Obesity Professional Education) in September 2020.
---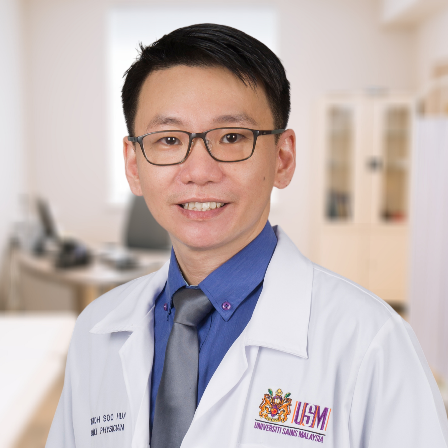 ---
Steven is a senior medical lecturer and a family physician at the Advanced Medical and Dental Institute, Universiti Sains Malaysia. He qualified with an MD in 2009 and later completed family medicine speciality training (Master of Medicine) in 2017, both at the Universiti Sains Malaysia. Because of his interest in obesity medicine, he proceeded to complete the World Obesity's SCOPE certification in 2019 and obtained the Obesity Canada's Certified Bariatric Educator credential in 2020.
Steven has been actively disseminating knowledge on obesity management to primary care health professionals in Malaysia via webinars, workshops, and various social media platforms. The World Obesity has noticed his efforts and selected him into the distinguished SCOPE leadership programme, alongside other candidates from the UK, Ireland, Brazil, Lebanon, and Nigeria. Aside from obesity medicine, Steven has also demonstrated his competency and expertise in lifestyle medicine, whereby he was conferred as a fellow by the Australasian Society of Lifestyle Medicine in 2020.
In Steven's clinical practice, he helps people living with obesity by providing them with evidence-based personalised obesity treatment to achieve the desired clinical outcomes. He believes that by recognising obesity medicine as a speciality, or subspecialty in Malaysia, ensures people living with obesity receive the treatment they deserve from trained professionals.
As a lecturer, Steven coaches postgraduate research students in becoming competent, independent health researchers, particularly in the field of clinical obesity. His research aim is to develop a medical education module tailored to the Malaysian context in facilitating doctors to treat obesity confi­dently. Steven is currently leading two funded research projects to achieve his aim and has published several papers related to non-communicable diseases, including obesity.
In recognition of his achievements, Dr (Steven) Soo Huat Teoh has now been awarded a SCOPE National Fellowship by the World Obesity Federation. This is amongst the most prestigious awards offered by SCOPE and recognises world-class expertise in the field of obesity management.