Creating Canada's First Obesity Care Framework
Judging by the media reaction, Canadians and people all over the globe were more than ready for a new narrative on obesity last August. Plastered on the front page of newspapers and leading off television and radio coverage was a simple message: obesity care is about improving health, not a number on a scale.
The impetus for the media coverage was the release of the Canadian Adult Obesity Clinical Practice Guideline (CPG) by Obesity Canada (OC), that country's largest charity working in obesity prevention and treatment and national representative to the World Obesity Federation. Working with the Canadian Association of Bariatric Physicians and Surgeons, OC led a team of clinicians, researchers and patients who assessed more than 500,000 published papers and built consensus on key aspects of obesity care.
The result was 80 clinical recommendations, presented in the top-read article in the Canadian Medical Association Journal for 2020, as well as 18 supplemental chapters on the OC website focusing in greater detail on issues such as weight bias, pharmacotherapy, behavioural support, physical activity, surgery and more.
"The CPG represent a watershed moment in Canada and many other parts of the globe," says the University of Alberta's Dr. Mary Forhan, who serves as OC's Scientific Director. "We emphasize that the priority for obesity care is to improve health and quality of life using evidence-based, non-judgmental means. There is no ideal weight. BMI is not a marker for health. More importantly, we acknowledge that the underlying drivers of weight gain must be addressed for each patient -- advising people merely to eat less and move more to address obesity is ineffective, unscientific and unethical advice."
Since the launch of the adult CPG, OC has retooled its existing education pathway to include the 80 recommendations, which includes online continuing professional education e.g. Advancing Obesity Management Program, a Certified Bariatric Educator designation exam for allied health professionals, and a soon-to-be announced "master class" style education module on the clinical management of obesity. In response to strong interest from the international obesity NGO, healthcare and policy communities, a pilot program to adapt the CPG for use in other countries is underway in Chile and Ireland. More participating countries will be announced later this year. A process to update Canadian pediatric treatment guideline is also underway.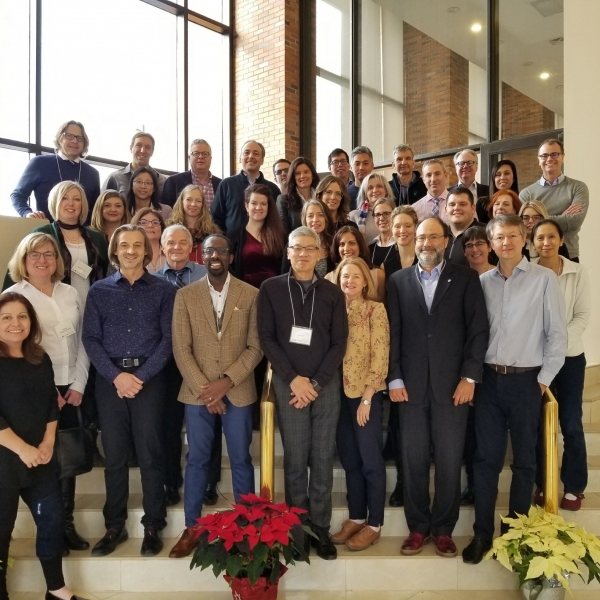 According to Dr. Forhan, the CPG resonated widely with healthcare professionals and people living with obesity because, for the first time, they have patient-centred, holistic recommendations rooted in the current evidence to guide obesity care.
"Historically, people living with obesity have been blamed for their condition because of the widespread weight bias and lack of obesity training we see in healthcare, and left to fend for themselves," she concludes. "With the CPG, we're saying 'people living with obesity deserve the same standard of care as anyone seeking treatment for any other chronic disease, and here is what you need to do to achieve that.' Our job now is to make that happen by developing a national obesity care action plan, and I am excited and encouraged by the steps we've taken to date."
View Obesity Canada's Guidelines
You can view our member Obesity Canada's 'Canadian Adult Obesity Clinical Practice Guideline' on their website.
View here