CO-CREATE hosts its first Youth Virtual Seminar!
On Tuesday 9th February 2021, CO-CREATE held its first Virtual Youth Seminar. The event provided a platform for young people to share their input, perspective and suggestions to address the global challenge of childhood and adolescent overweight and obesity.
Pedro Goncalves, CO-CREATE Youth Taskforce member rightfully highlighted that 'the obesity has serious implications for public health, especially for the future, yet no country in the world is on track to meet the World Health Organization's target of no increase in obesity prevalence by 2025. We need to change this system to bring a brighter and healthier future for everyone.'
Prof Knut-Inge Klepp, the Project Coordinator, outlined how CO-CREATE aims to steer such change. The project identifies how policies are affecting the way young people live their lives as well as their overall implementation across Europe. Most importantly, CO-CREATE also aims to get direct input from youth themselves and assess with them what policy options are pivotal to address the obesity epidemic.
Marianna De Almeida Debelian, Implementation Officer at EAT, shed light on the CO-CREATE dialogue forums that connect youth with stakeholders to refine youth-led policy ideas and promote action and commitment: 'The purpose of the forum is for youth to get feedback on the relevance the feasibility of their policy idea, to connect youth with decision-makers to transition from idea to implementation, and to gain a better understanding of the policy issue from multiple perspectives.'
Three of our young panellists – Ana Rita, Pedro Goncalves & Zuzanna Burzynska – started their journey in the CO-CREATE Youth Alliances for Overweight Prevention. They participated in dialogue forums before convening the CO-CREATE Youth Declaration Task Force to raise ideas and demands based on their learnings.
'As a group of adolescents from 5 countries we want to draw politicians and other stakeholders' attention to this problem. And we want to force them to do something about it. To make a change in close cooperation with us.', Zuzanna Burzynska highlighted.
The Youth Declaration was adopted on November 17th, 2020, listing four key actions directed to policymakers:
Stop all marketing of unhealthy foods to children under the age of 18 years.
Secure all children high-quality food and nutrition education in school and a healthy school cafeteria.
Implement a sugar-sweetened beverage tax to make unhealthy foods more expensive.
Offer all children and adolescents free, organized physical activities at least once a week.
The lively discussion that proceeded highlighted how aligned these demands are with existing ones from national and international organizations such as the Healthy Caribbean Coalition and World Health Organization (WHO). It proved an opportunity to identify common enablers and barriers to youth engagement from both ends of the spectrum.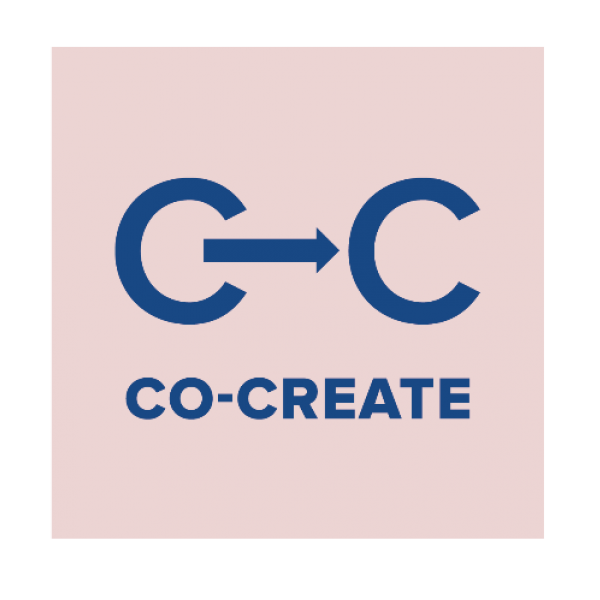 'Engagement is to share what you are, with who you like, and what you want to do to make people's lives better.' Ana Rita emphasized.
How do we decipher if an organization cares about the voices of young people? With the newly announced WHO Youth Council and the suspected drive this will instigate to involve youth in organizational initiatives, we must ensure that it is not done in a tokenistic manner like a simple tick box exercise.
Young people must continue to stand up for the values. Existing youth organisations such as the International Youth Health Organization that continue to train young leaders must continue to pave the way. Simultaneously, organizations and policymakers must simplify their messages, and involve youth in their advocacy efforts. Marketing restrictions are a traditional approach to address obesity which has thus far lacked input from young people despite being the target audience.
Marie Hauerslev, Chair of NCD Child highlighted three tangible actions to prioritize moving forward:
Bring young people to the conversations, to hear their voices, and to listen.
Create safe spaces for young people to grow and offer training and the opportunities to discuss with each other and learn from each other.
Bring young people to decision-makers to realize what they are capable of and what they can achieve together.
Young people have the power to create change. Young people are constantly told they are the future and will have to live with the consequences of the policies that are enacted today. However, they are not just the future, they are also the present.
By: Claudia Batz, Policy and Projects Coordinator, World Obesity Federation
About the CO-CREATE Project:
CO-CREATE, a five-year (2018-2023) research project funded through an EU Horizon 2020 grant, aims to reduce the prevalence of obesity among adolescents in Europe through policy actions to promote a healthier food and physical activity environment. CO-CREATE's vision is that before 2025, the rise in adolescent obesity will have come to a halt.
The project brings together a consortium of 14 international research and advocacy organizations, across 10 countries to generate new insights into childhood obesity and its relation to the implementation of policies.
For more information on CO-CREATE visit: https://www.fhi.no/en/studies/co-create/
Follow our project Twitter account: @EU_COCREATE
Visit our youth-facing website, Healthy Voices: https://www.worldobesity.org/healthy-voices
This project has received funding from the European Union's Horizon 2020 research and innovation programme (Work Programme 2016-2017: Food security, sustainable agriculture and forestry, marine and maritime and inland water research and the bioeconomy) under grant agreement No 774210.