Book launch - Obesity: The Other Pandemic of the 21st Century
On Tuesday 24 January, World Obesity held a webinar featuring editors and authors of the newly published book Obesity: The Other Pandemic of the 21st Century.
Leading obesity experts Dr Ada Cuevas and Prof. Donna Ryan led the webinar, and Dr Cuevas opened with an introduction to the worldwide obesity pandemic.
Prof. Ryan then expanded on the book's contents, running through the key themes of each chapter, including many aspects of contemporary obesity research relating to the biology, diagnosis, treatment, and prevention of obesity, including childhood obesity.
Importantly, the book also addresses the effect of the COVID-19 pandemic on obesity which raised the complexity and severity of the worldwide obesity issue and should be a call to action for the prevention and early treatment of this disease.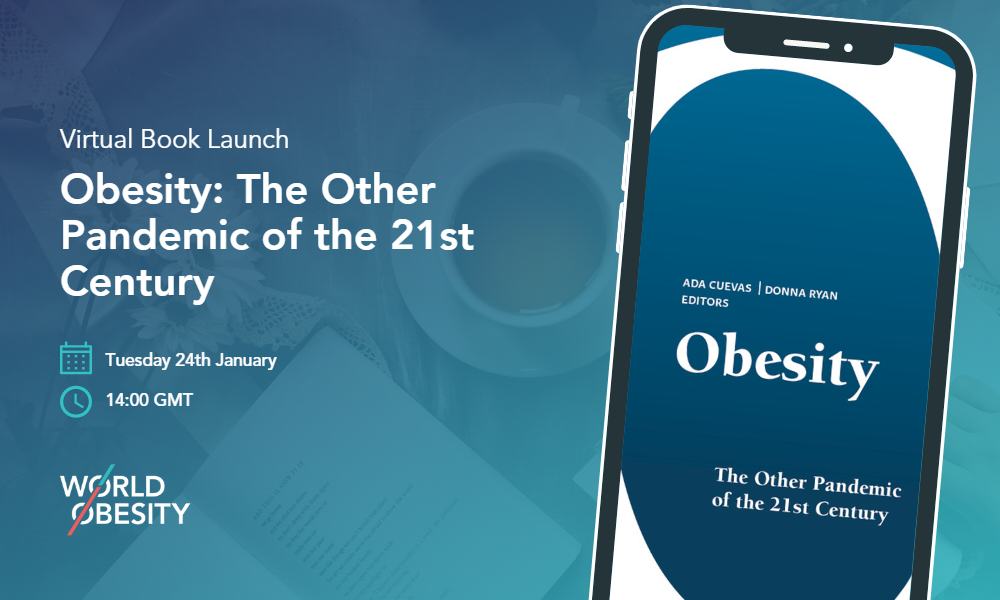 A number of featured authors then took part in a panel discussion, moderated by World Obesity CEO, Johanna Ralston, to answer questions from the audience and discuss their specialist topics, including Veronica Vazquez, Alfredo Germain and Rodrigo Alonso.
There were around 150 viewers in the webinar, many of whom provided great feedback, thanking World Obesity and the authors for writing the book and providing this important resource. Below are just two of the fantastic comments we received.
"Writing this book is very important in the work against obesity. International collaborations are the way we must afront a disease that is spreading worldwide. I am looking forward to having this book finally in my hands."
"Congratulations on this important event. It is a great academic book."
How to purchase the book
The book is available in both English and Spanish.
Please follow one of the links below to purchase your copy.
---
English version
Spanish version