An interview with Ricardo Luna, President of the Mexican Society of Obesity (SMO)
We talked to Dr. Ricardo Luna, president of the Mexican Society of Obesity (SMO) to learn more about their activities over the course of the COVID-19 pandemic. World Obesity congratulates the SMO for hosting 4 face-to-face and 7 virtual academic activities for health care professionals (HCPs), 11 webinars and 2 press conferences, reaching a total of 12,086 attendees.
"2020 was a year of great changes and challenges for SMO, but also for health care professionals, patients, and the media in Mexico. The COVID-19 pandemic has taught us a lot, and we hope to continue growing as a society, and in 2021 we will continue moving forward hand in hand with the World Obesity Federation to advance the science of the prevention and treatment of obesity and its comorbidities."
Please tell us about SMO's academic activities in 2020.
Last year we hosted a variety of activities in Mexico, full of learning and growth. We started the year with our academic activities that were conducted face to face, with a talk on the Neuroscience of overweight and obesity and the hypothalamic-pituitary axis. The learning objective of the event was to increase understanding of obesity as a neuroendocrine disease. This event was held at the Faculty of Medicine of the Autonomous University of Nuevo Leon.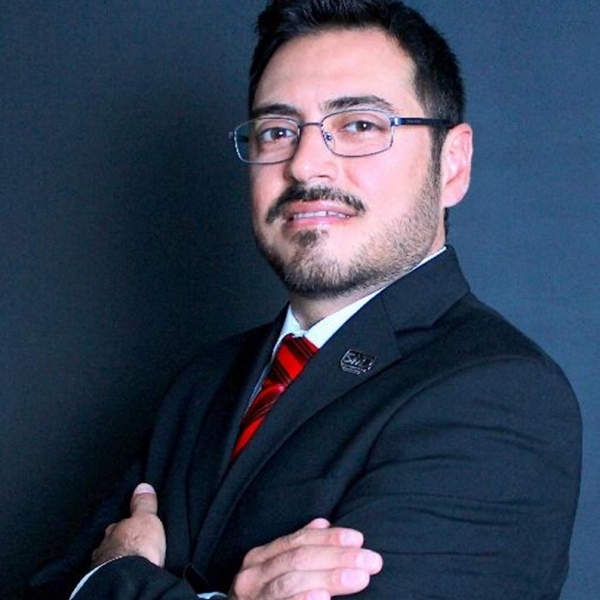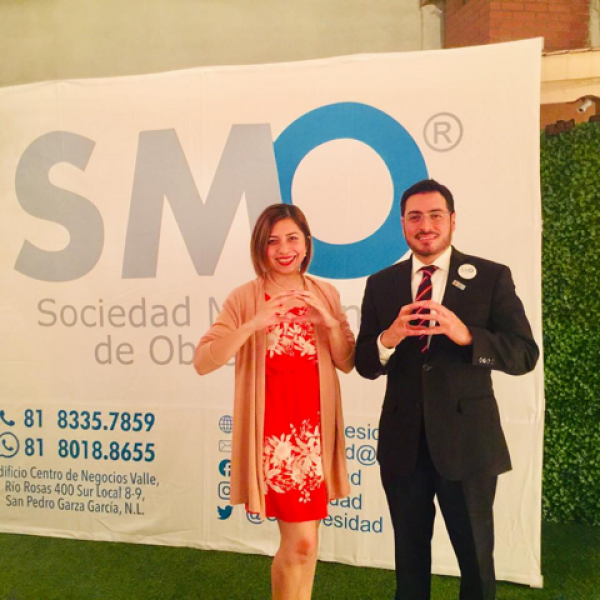 How did you celebrate World Obesity Day?
On 4th March 2020, World Obesity Day (WOD), SMO organized a press conference inviting journalists across Mexico. We increased recognition of the annual campaign itself and gave insights on how the media should address the issue of obesity in a more appropriate way when choosing imagery and language. We also urged journalists to use people-first language to avoid the stigma towards people living with this chronic, relapsing disease.

Following this press conference, we held face-to-face events for health care professionals in various cities across Mexico, on the issue of weight bias and its relationship with obesity and the roots of obesity.

How did World Obesity Day differ in 2021?
Unlike 2020, in 2021 all academic activities have been virtual and on the occasion of the WOD (Everybody needs Every Body), the SMO held a meeting for health professionals called "Learning Route WOD-Mexico" which was accredited by the Strategic Centre for Obesity Professional Education (SCOPE).
The event was awarded 4.0 SCOPE points that count towards SCOPE Certification. In this meeting we were joined by Dr. John Wilding, Dr. Donna Ryan, Dr. Johana Ralston, Dr. Arya Sharma, Dr. Ximena Ramos, Dr. Simón Barquera, Dr. Olivia Barata Cavalcanti, Dr. Ada Cuevas among other international speakers. Topics covered included 'obesity and Covid-19: the perfect inflammatory storm', 'Updates in the pharmacological treatment of obesity', 'Nutrition and obesity: the connection for a better lifestyle', and a session addressing the stigma surrounding obesity.
In addition to this we organized a virtual race where we had 163 runners and conducted a discussion for patients with obesity that was broadcast via Facebook live.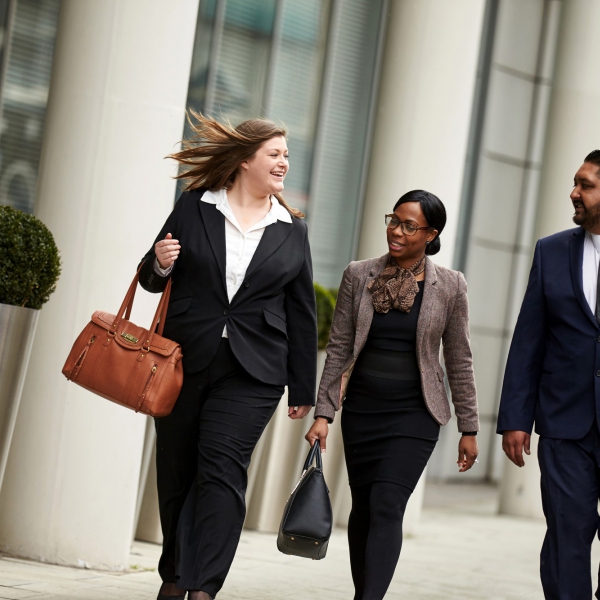 How did the COVID-19 pandemic impact your work at SMO?
On 15th March 2020, the Mexican government ordered that the Mexican population maintain social distancing in their activities, due to the surge in cases of severe disease caused by COVID-19. This was in part due to the number of at-risk populations, including people living with obesity and comorbidities such as diabetes and cardiovascular disease in the region.
Concerned about this situation, SMO conducted a series of webinars for health care professionals. We shared emerging evidence on SARS-Cov 2 infection and how obesity complicates severe COVID-19 disease.

In addition to the webinars, the SMO board of directors reached an agreement with the UANL School of Medicine, one of the most prestigious medical schools in Mexico and the world, to host our academic sessions through their school's virtual platform. Thanks to this agreement, from 14th May 2020, the SMO has continued its academic activities on this university platform.

Some of the lecture's cover:
Binge eating disorder during lockdown,
Treatment guidelines for patients living with diabetes.
Clinical guidelines for the diagnosis and treatment of hypothyroidism for patients with obesity,
Polycystic ovary syndrome and obesity
Obstructive sleep apnea and its comorbidities in clinical practice
The academic sessions have curricular value points for certification and recertification purposes by the councils of medical specialties, general medicine, and other health professional associations.
About Ricardo Luna
Dr. Ricardo Luna is a consultant obesity physician and director at the Institute of Specialised Nutrition in Monterrey, Nuevo León, México. He is president of the Central American and Caribbean Federation of Obesity and Metabolism, president of the Mexican Society of Obesity, and member of the World Obesity´s Clinical Care Committee.
Learn more about SMO