2022 has been a momentous year full of firsts for SCOPE, with the release of our new podcast, graduation of our first Leadership cohort, and introduction of new modules.
SCOPE: 2022 in review
Modules
We have released 'NAFLD/NASH and Obesity', a two-part module providing an overview of NAFLD/NASH (non-alcoholic fatty liver disease and non-alcoholic steatohepatitis).
We have also developed a module on 'Kidney Disease and Obesity' that will be available very soon.
There are now 60 modules available to access via SCOPE E-Learning!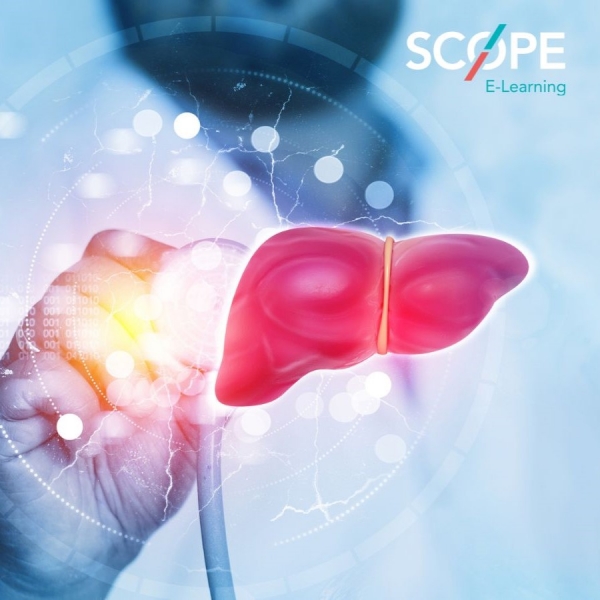 Podcast
We have also released the first 9 episodes of Unlearn to Learn - a podcast that untangles the myths and misconceptions around obesity featuring renowned medical practitioners and professors from around the world. The podcast was in the top 3 most downloaded obesity podcasts globally!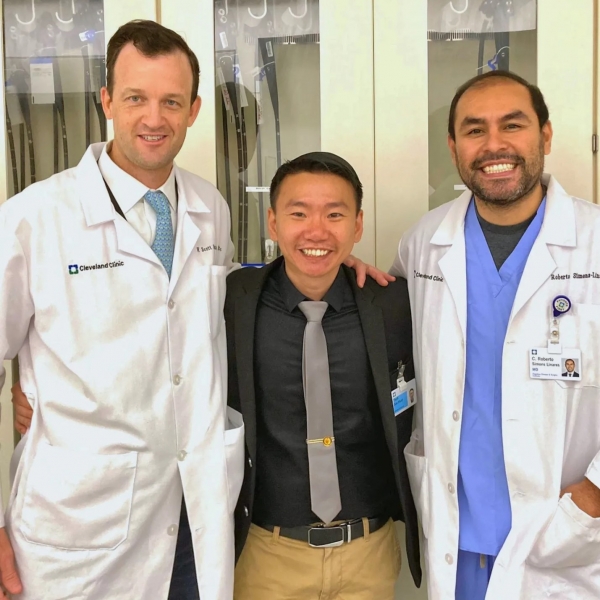 SCOPE: 2022 in review
Leadership Programme
The SCOPE Leadership Programme was able to recommence this year after previous disruptions due to COVID. Six outstanding health professionals from around the world were selected to partake in the Leadership Programme to become global leaders in obesity management and treatment. Our 2020 Leadership cohort began their training with a five-day obesity medicine preceptorship at the prestigious Cleveland Clinic in Cleveland, Ohio USA with Dr Scott Butsch and then completing a workshop in Melbourne, Australia.
We are once again pleased to congratulate Dr Steven Soo Huat Teoh, Dr Sue Kenneally, Dr Chinedu Anthony Iwu, Dr Luiz Fellipe Carvalho Viola, and Dr Michael Crotty who have completed the programme and graduated this year!
The programme was a great success and received positive reviews from our leadership team, which has encouraged us to continue the programme and select a new cohort for the next year. Dr Teoh wrote a glowing review, sharing his experience in a blog piece.

SCOPE: 2022 in review
SCOPE Schools
We were very excited to finally have our SCOPE Schools back in person this year. We started the year off with SCOPE School in Dubai, UAE, followed by Melbourne, Australia, and most recently in Santiago, Chile.
We were able to award 30 scholarships to health care professionals from around the world to attend SCOPE School Melbourne, covering their travel and accommodation costs. See some of the comments we received from our scholars below:
"As I come from a low-income country, the scholarship was of great support to myself to be able to present my research to a wider audience." - Anushka Wickramaratne
"SCOPE School was a one-of-a-kind experience as I was able to learn from experts and professionals in the obesity field and was also a fantastic opportunity for exchanging ideas." - Choon Ming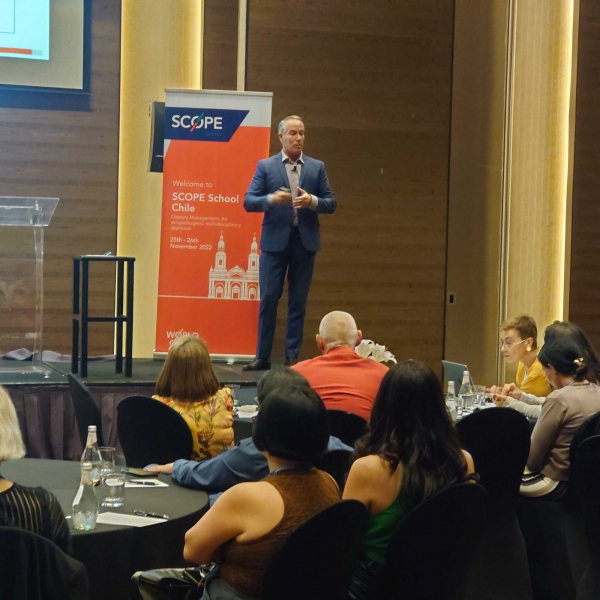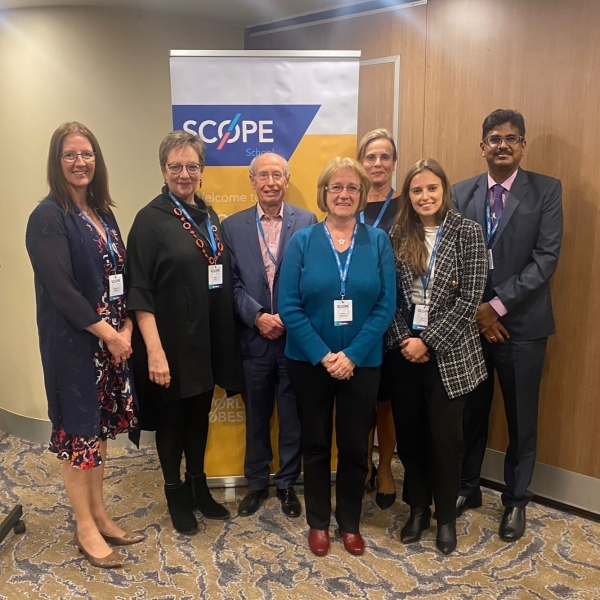 SCOPE Scholarships
We have also awarded 120 scholarships providing free access to the Core Learning Path, continuing our mission to make world-class training accessible to healthcare professionals worldwide.
---
Fellowships
Six healthcare professionals received the prestigious honour of a SCOPE National Fellowship this year. We extend our congratulations to:
Dr Atieh Mehdizadeh (Iran)
Dr Georgia Argyrakopoulou (Greece)
Dr Carla Gauna (Argentina)
Dr Rita Nawar (Lebanon)
Dr Paola Harwicz (Argentina)
Dr Baldwin Yeung (Singapore)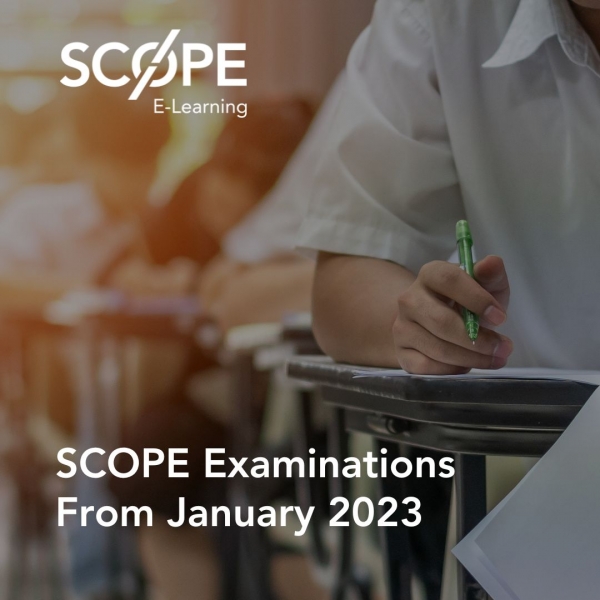 SCOPE 2022: in review
SCOPE Exam
We have ended the year by finalising the new SCOPE exams which will be going live in January 2023. These will include a 'core' exam extensively covering the modules in the Core Learning Path and four shorter exams focusing on our supplementary modules. The exams have been professionally translated into Spanish, French, and Portuguese.
We will be changing the prerequisites for SCOPE Certification and renewal for next year. All health professionals wishing to apply for SCOPE Certification will need to pass these exams from 1 April 2023.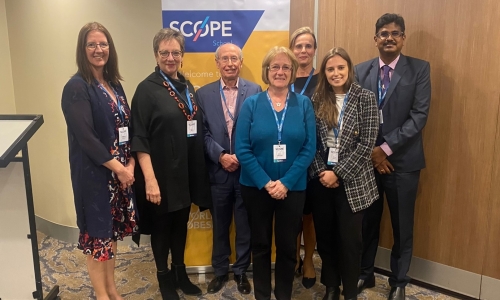 News SCOPE Nov 04, 22
Informative and interactive SCOPE School Melbourne: A blog by Shubo Saiful
Our Education Manager talks about the highlights of the session, and the benefits of returning to in-person events
Read Post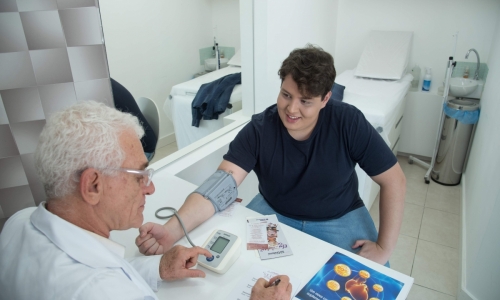 News SCOPE Sep 29, 22
Update on our 2020 SCOPE Leadership Programme Cohorts!
Update on our specialised programme for healthcare professionals focused on the clinical care of patients with obesity
Read Post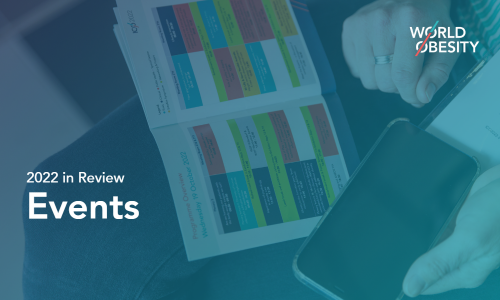 News Dec 21, 22
2022 in review: Events
Our events team enjoyed bringing people together as we were able to return to in-person events in 2022.
Read Post