The Events Team at World Obesity in 2021 has brought a mix of virtual, hybrid and in-person events. Whilst the pandemic was at the forefront of our minds, we have been able to adapt our events portfolio and stay well connected with the world.
This year, we have delivered two World Obesity Live events, four online SCOPE Schools, two hybrid events for the Global Obesity Forum, connecting with our funders. We were also able to run our first in-person event since the pandemic started in early 2020, the fantastic Stock Conference in Dublin, Ireland which involved fruitful conversations and networking. We also conducted a series of virtual policy laboratories and webinars run by our youth working groups.
In 2020, alongside colleagues, we launched a series of webinars on COVID-19 & Obesity under the World Obesity Live sub-brand. The focus in 2021 was to use World Obesity Live to work with our members to disseminate knowledge across the globe. This year, we held two webinars with our members in Africa and the Caribbean. In total, we had 15 speakers take part in these webinars, and we also made a conscious effort to include the patient perspective as this follows on from feedback received from previous webinars in 2020. As well as this, we had delegates attending from 73 different countries which really signifies the global reach the webinars have.
Events: 2021 in review
Following an online theme, we also held four SCOPE School Global events which discussed obesity and mental health, bariatric surgery, obesity and cardiovascular disease, and finally, obesity and diabetes.
Again, World Obesity was able to reach a vast and diverse audience from across the globe by using our online hub to run our Schools. Whilst our SCOPE School on obesity and mental health was run independently by World Obesity, our next three schools were held in conjunction with the World Heart Federation, the International Diabetes Federation and the International Federation for the Surgery of Obesity and Metabolic Disorders respectively.
We were able to expand our reach and target members from different organisations which proved to be a great success. We hope to return to our in-person SCOPE Schools in 2022, kicking off the year in Dubai to discuss regional topics on obesity.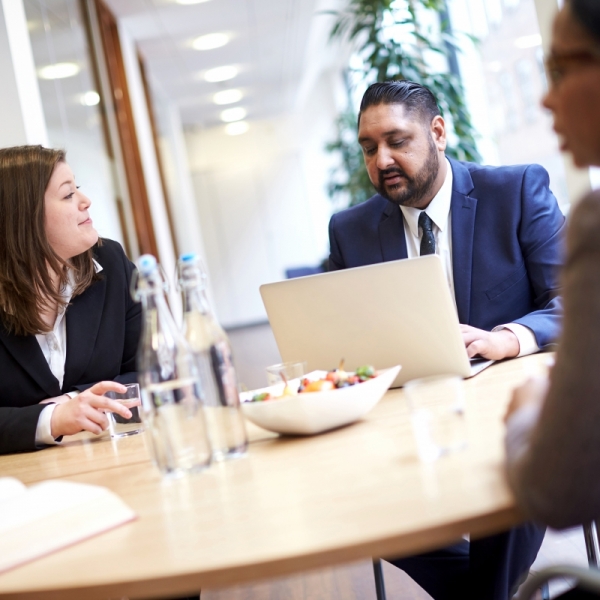 As successful as our online events have been, we were thrilled to be able to run our first in-person event in September. The Stock Conference this year was a chance to discuss the role of genetics and Obesity. Prof. Sadaf Farooqi and Prof. Karine Clément chaired our 2-day event in Dublin, Ireland which contained a mixture of lectures, breakouts and networking opportunities. The benefits of in-person discussions were clearer than ever, and bringing colleagues together from around the globe proved beneficial. A consensus paper will be created as a result of the Stock Conference on the role of genetics on the obesity.
We hope to build upon the momentum behind our in-person events, and we are pleased to announce the return of our International Congress on Obesity (ICO), which will be held on 18th – 22nd October in Melbourne, Australia. Our greatly anticipated congress will be held in collaboration with World Obesity members Australian & New Zealand Obesity Society (ANZOS) and the Asia Oceania Association for the Study of Obesity (AOASO). The congress will be open to approximately 1,000 delegates from a range of disciplines, including clinicians, policy makers, scientists and UN representatives.
We are curating an exciting and dynamic programme that will bring together experts on a wide range of topics, including obesity research and practice, pandemic preparedness, basic molecular and cellular science, clinical management and treatment, systems biology, public health and policy. We hope you will be able to join us!
Contact us
2021 has been an exceptional year for World Obesity and we are excited for our 2022 events. If you have any questions about any of our events from this year or want to get in touch about our 2022 events portfolio, please get in touch.
Contact us