2021 in review: United World Against Diabetes (UWAD)
United World Against Diabetes (UWAD) is an organisation based in Pune, India.
A member of World Obesity since 2019, UWAD is focused on the twin perils of diabetes and obesity, and works in the fields of advocacy, public health and research.
UWAD
In 2021, UWAD hosted days of action and awareness campaigns on the non-communicable diseases of diabetes and obesity. There were also wider interventions in the public health sphere, such as the provision of nourishing food to street children, distribution of medicines in rural communities and donations of personal hygiene masks in impoverished communities to combat the COVID-19 pandemic.
Notably, World Obesity Day 2021 saw UWAD host an obesity awareness campaign which included a yoga session and a walk.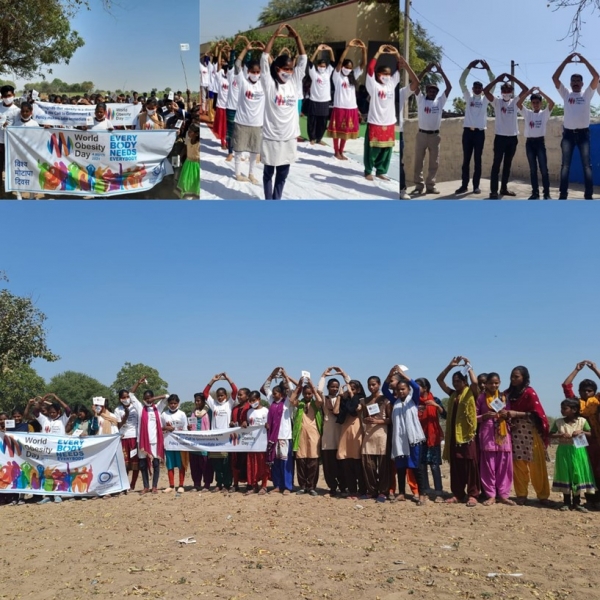 UWAD President Dr. Lalit Kumar Upadhyay met with Dr. Rajkumar Ranjan Singh, Union Minister of State for External Affairs and Education, at New Delhi to discuss proposals for the inclusion of child diabetes and obesity in the school syllabus.