2021 in review: Obesity Prevention and Control Society of Chinese Nutrition Society (OPCS-CNS)
The Obesity Prevention and Control Society of the Chinese Nutrition Society was founded in April 2021, with a ceremony held to mark the occasion during which Prof. Youfa Wang was names as president and Prof. Wen Peng as secretary general. In October 2021, the Society was accepted as a full member of the World Obesity Federation.
Part of the inaugural activities included the first China Obesity Prevention and Control Conference, held in Xi'an, with over 400 guests and representatives from organisations such as WHO, UNICEF, National Health Commission, the Chinese Centre for Disease Control and Prevention and Chinese Nutrition Society.
The month of May proved to be a busy one for OCPS-CNS. The Society was a co-host for the 3rd Interdisciplinary Behavioural Health Conference, which welcomed more than 500 delegates from a broad range of universities and disciplines. The Society also held a series of lectures as part of National Nutrition Week. More than 6000 people watched the live stream, which covered the topics of prevention and control of chronic disease and childhood health promotion.
OPCS-CNS
It was in the academic field that the Society managed to have the most significant impact on the obesity landscape in China. Under the leadership of Prof. Youfa Wang, nutritional guidelines for the weight management of school-age children were developed, while a paper on 'Health Policy and Public Health Implications of Obesity in China', also penned by Prof. Wang, was published in The Lancet.
This paper projected the obesity-related disease burden and associated medical expenditures by 2030, as well as reviewing the public health implications of obesity in China and existing national strategies for tackling the issue. The paper concluded by putting forward a series of recommendations for obesity prevention in China.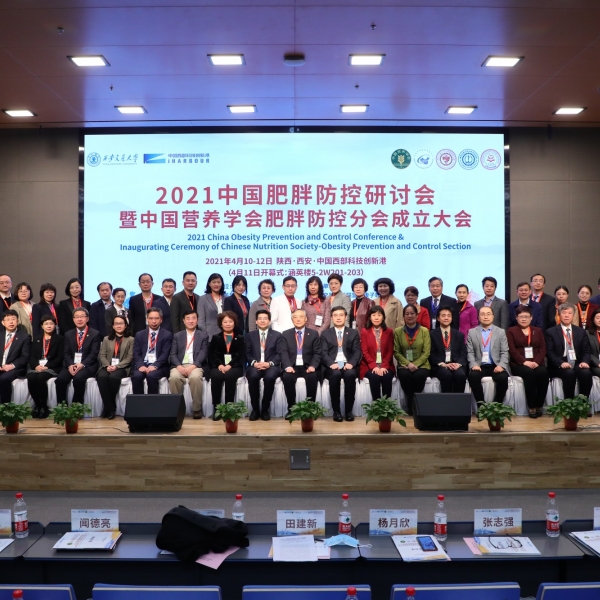 Prof. Limin Wang, a standing committee member, published a research paper on 'Body-Mass Index and Obesity in Urban and Rural China: Findings from Consecutive Nationally Representative Surveys During 2004-2018'. The study investigated long-term and recent trends in mean BMI and obesity prevalence by sex, age, urban-rural locality, education, occupation, and geographical region in China.
The results showed that the increasing trend in mean BMI and obesity prevalence appeared to flatten in China after 2010, yet more segmented trends were observed, especially between urban/rural populations and genders. The findings highlighted the pressing need for more targeted health policies to reduce further increases in obesity in the general population.
Visit OPCS-CNS
Visit the Obesity Prevention and Control Society of Chinese Nutrition Society website.
OPCS-CNS