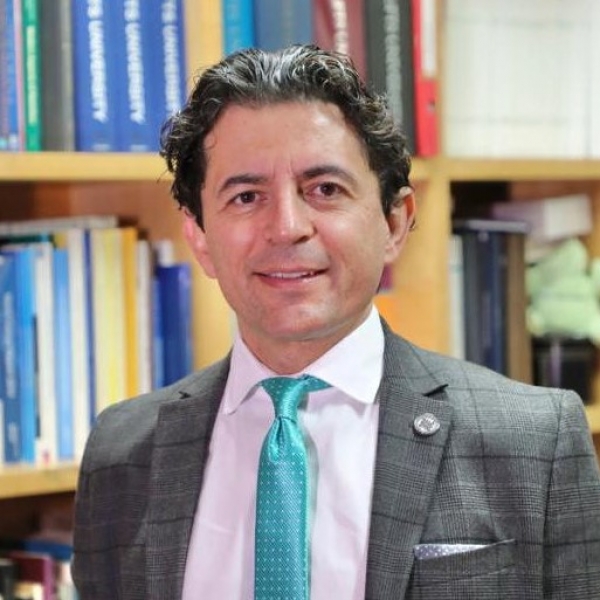 Simón Barquera is an MD (1994) (UAM, Mexico City), with MS (1996) and PhD (2005) degrees in Nutrition Epidemiology (Friedman School of Nutrition Science and Policy, Tufts University, Boston). As of May 2017, he is the Director of the Nutrition and Health Research Center in Mexico's National Institute of Public Health, where he also leads the Obesity, Diabetes and Cardiovascular Disease research line (2015-).
He has published more than 315 research papers and chapters and has over 35,000 citations (H-index 70, Google Scholar) to his work. He is co-investigator of the Mexican Health and Nutrition Surveys (1999-2020), Member of the Ministry of Health Chronic Diseases advisory board, the PAHO Expert Group on sodium reduction, the World Obesity Federation Policy and Prevention Committee, and fellow of the Obesity Society.
Dr. Barquera has been recognised as a National Investigator by the Mexican Council of Science and Technology and is a fellow of the National Academy of Medicine and the Mexican Academy of Sciences. He has received the PAHO Fred L Soper award for excellence in health literature (2003), the Tufts University Nutrition Impact Award (2016), the UAM Distinguished Alumni Award (2016), and the Michael & Susan Dell Lectureship in Child Health granted by the University of Texas- Austin (2017), the 7th Alvan R Feinstein Chair (UASLP, 2018), the 18th Carl J Martinson Lectureship (University of Minnesota, 2018), the Research Merit Recognition (CCyTEM Morelos, Mexico 2020), and the National Merit Award "Dr. Gerardo Varela" in Public Health (General Health Council, Mexico, 2020).