Youth, obesity and COVID-19
Coronavirus disease (COVID-19) is an infectious disease caused by the SARS-CoV-2 virus that emerged in 2019. The COVID-19 pandemic, as well as measures implemented to control the spread of the disease continue to impact the global population variably. Here you will find innovative research from the STOP project, and links to key information resources related to COVID-19. The pandemic is constantly evolving and we will endeavour to keep resources as current as possible. Youth are increasingly recognised as agents of change. Therefore, meaningful youth engagement should be a key component of national COVID-19 responses. This can be through youth groups; youth-led governance processes; youth voices & opinions; youth-led implementation and advocacy; youth leadership programmes; and youth-led innovative approaches. Remember with knowledge you have the power to be an agent for change!
While data suggests that older people are directly more severely affected by COVID-19, research from the STOP project (2018-2022) has found that COVID-19 has had an overall negative impact on children's health.
STOP conducted research on the effect of pandemic-related movement restrictions on children's physical fitness [1]. The research carried out in Slovenia found that COVID-19 mitigation measures significantly reduced children's opportunities to engage in daily physical activity, hindering their physical development. Analysis showed that physical fitness declined in two-thirds of Slovenia children after the first wave of the pandemic and continued to decline after the second wave. At the same time, body fat content increased in almost two thirds of youth.
Overall, the COVID-19 pandemic restrictions had a profound negative effect on children's physical fitness and childhood obesity has increased dramatically. The researchers concluded with a call for the development of policies that will ensure the maintenance of children's physical activity in any future responses to pandemic situations.
Additionally, STOP researchers assessed the impact of the acute phase of the COVID-19 pandemic on children's weight management interventions (2020-2021). STOP conducted interviews with families at three sites in Spain, Romania, and Sweden [2]. Families reported that during COVID-19 restriction periods some children engaged in healthier eating and physical activity, while others engaged in comfort eating and a more sedentary lifestyle. Differences in children's obesity-related behaviours were closely related to differences in parents' practices, which were, in turn, linked to their emotional and social wellbeing. Notably, across all sites, parents' feeding and physical activity facilitation practices, as well as their emotional and social wellbeing, were embedded in household resilience. In resilient households, where parents had secure housing and employment, they were better able to adapt to the challenges posed by the pandemic, whereas parents who experienced household insecurity found it more difficult to cope . Consequently, STOP researchers have highlighted secure housing and employment are integral for reducing the impact of pandemics on children's diet and physical activity.
Below are the scientific papers in which the research above was communicated:
[1] Grašić et al. Decline in physical fitness and increase of obesity in children following COVID-19 mitigation measures. Scientific Reports (in Review)
[2] Nowicka P, Ek A, Jurca-Simina I. E, Bouzas C, Argelich E, Nordin K, Garcia S, Vasquez Barquero M. Y, Hoffer U. Reijs Richards H, Tur J, Chirita-Emandi A, Eli K. Explaining the complex impact of the Covid-19 pandemic on children with overweight and obesity: a comparative ecological analysis of parents' perceptions in three countries. BMC Public Health. 2022;22(1):1000. https://doi.org/10.1186/s12889-022-13351-1.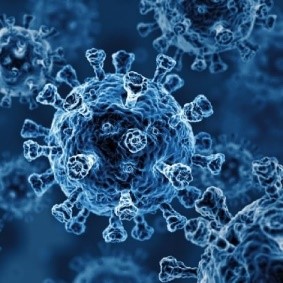 World Obesity Policy Dossier
Non-communicable diseases have been highlighted by the World Health Organization as a risk factor for becoming seriously ill with COVID-19. Among them, emerging evidence seems to suggest that obesity is a key risk factor for COVID-19 complications. World Obesity has been collating known evidence and materials pertaining to Obesity/NCDs and the current outbreak of COVID-19. We will aim to provide an overview of the latest available information regarding any new associations between COVID-19 and obesity and its comorbidities. Interested in reading the latest available evidence and learning what countries around the world are doing? Access the full dossier here!