Youth, obesity and COVID-19
The World Health Organization (WHO) has highlighted non-communicable diseases (NCDs) as a risk factor for becoming seriously ill with COVID-19.[1] Specifically, emerging evidence seems to show that  people living with overweight or obesity are at an increased risk to fall seriously ill with coronavirus. The COVID-19 pandemic as well as the measures that have been implemented in order to control the spread of the disease are likely to have a number of impact not only on people living with overweight or obesity but also on the general population. As highlighted in a policy statement from the World Obesity Federation, these include strained food systems, food insecurity, reduced opportunities for people to be physically active, impact mental health and health systems more broadly.
While data suggests that older people are more severely affected by COVID-19, the pandemic also appears to have non-negligible impacts both from a health and non-health perspective on young people around the world. While the effects might differ based on pre-existing health conditions and age, all age groups are susceptible of being infect. Therefore, "although young, healthy individuals typically have more robust immune system than the elderly, the WHO encourages everyone, including youth, to take extra precautions to avoid infection and transmission: Washing hands regularly, keeping a social distance from others, and staying home when sick."[2]
According the World Programme of Action for Youth (WPAY), governments need to ensure that they have adequate services for youth and it is therefore important that in the current situation, youth are accounted for in national health responses. The involvement and engagement of youth is essential to limit the virus' spread and mitigate the impacts from a public health, societal and economical perspective.[3] In 2019, there were 1.2 billion youth between the age of 15 and 24 globally, representing 16% of the global population.[4] As young people represent one of the largest part of the population globally, we urgently need to ensure their input, perspective and suggestions is included in national responses.
"For young people, and especially for vulnerable youth, the COVID-19 crisis poses considerable risks in the fields of education, employment, mental health and disposable income. […] To avoid exacerbating intergenerational inequalities and to involve young people in building societal resilience, governments need to anticipate the impact of mitigation and recovery measures across different age groups, by applying governance mechanisms."[5]
Youth are increasingly recognised agents of change. Therefore, meaningful youth engagement should be a key component of national COVID-19 responses. This can be through youth groups; youth-led governance processes; youth voices & opinions; youth-led implementation and advocacy; youth leadership programmes; and youth-led innovative approaches.
Below you will find a list of resources that provide some useful knowledge, tips and tools to ensure you are aware and equipped to deal with the current pandemic, and answer some of the questions you might have.
Interested in sharing your experiences of lockdown? Have some additional questions about COVID-19? Submit a blog or share content with us at healthyvoices@worldobesity.org
---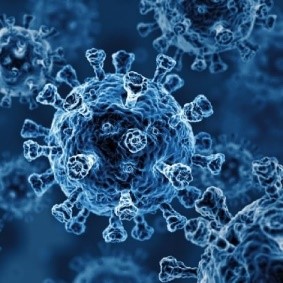 World Obesity Policy Dossier
Non-communicable diseases have been highlighted by the World Health Organization as a risk factor for becoming seriously ill with COVID-19. Among them, emerging evidence seems to suggest that obesity is a key risk factor for COVID-19 complications. World Obesity has been collating known evidence and materials pertaining to Obesity/NCDs and the current outbreak of COVID-19. We will aim to provide an overview of the latest available information regarding any new associations between COVID-19 and obesity and its comorbidities. Interested in reading the latest available evidence and learning what countries around the world are doing? Access the full dossier here!
Resources
Q&A: Adolescents, youth and COVID-19 (WHO)
The World Health Organization, along with other governmental agencies, has compiled a list of questions and answers specifically for adolescents and youth with regards to the COVID-19 pandemic.

UNICEF's Coronavirus Toolkit for young people to spread awareness and take action
The current pandemic can be scary and confusing, with increased amount of information shared daily on news sites and social media. To help identify useful resources and fight misinformation, UNICEF has developed a toolkit that includes a set of actions that youth can take to spread awareness and take action against COVID-19.

Join Voices of Youth – a global platform for young people, by young people
Voices of youth if UNICEF's digital community for youth, by youth.

NCD Child #YouthCOVIDChat campaign
To support youth during these challenging times, NCD Child has launched a social media campaign on Twitter, the #YouthCOVIDChat campaign, to "provide a platform for young people living with or at risk of NCDs to share their stories and experiences during COVID-19."

Compact for Young People in Humanitarian Action
The goal of the Compact for Young People in Humanitarian Action is to protect youth while also acknowledging their key role in a positive COVID-19 response. In addition to briefs and guidance, they have also produced a number of youth-friendly resources.

COVID-19 Youth Platform (UNMGCY)
The United Nations Major Group for Children and Youth (UNMGCY) Platform aims to "give visibility to youth initiatives responding to COVID-19 and to the health, social, and economic consequences of the pandemic."

Statement on COVID-19 & Youth
The United Nations Inter-Agency Network on Youth Development (UN IANYD) calls to recognise the role and need to include youth in the long-term response to COVID-19.

Youth and COVID-19: Response, Recovery and Resilience
Based on a survey conducted a survey with 90 youth organisations across 48 different countries, the Organisation for Economic Co-operation and Development (OECD) identifies some of the measures governments can take to ensure they design fair, inclusive recovery measures from the COVID-19 pandemic, and that no one is left behind.

#YouthAgainstCovid19
Together, UNFPA and Prezi are committed to teaching youth around the world about COVID-19. This resource includes a number of videos looking at a variety of topics ranging from basic explanations of COVID-19 to some of the potential mental health consequences and offer tips and tools to deal with this difficult situation.